Nacoa Branding – Style Guide

The name
The preferred name for Nacoa is 'Nacoa' rather than 'The National Association for Children of Alcoholics'.
The name should be written as a proper name, 'Nacoa', and never as an initialism in full capitals, 'NACOA'. The logo
Nacoa logo assets can be downloaded by right clicking, or long tapping, the below images. You can also download the invisible background PNG by tapping here.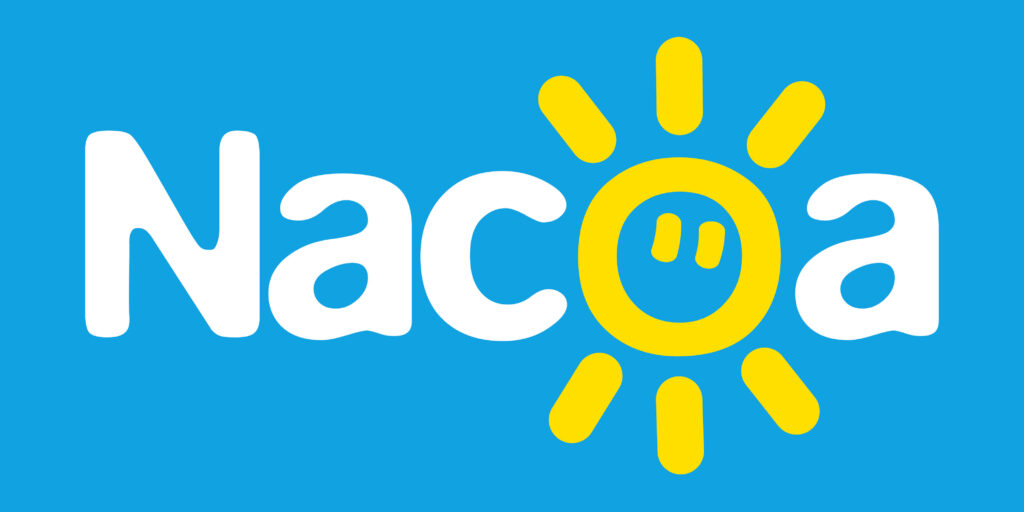 The Nacoa logo should only be used to promote the existence of Nacoa's services helping children affected by their parent's drinking.
No unauthorised attempts should be made to alter the logo's shape/colour/font in any way.
Colour palette
As a guide, you may use Nacoa's colour bar.

Standard Nacoa blues in RGB: cyan, 39becf and dark blue, 0196d8.
Fonts
Nacoa use a range of fonts, which are free to download from Adobe and other vendors.
CabinSketch

Maven Pro

Museo Slab

Titillium

Please note that no attempts should be made to recreate or imitate the font in the Nacoa Logo.
Permission should always be sought from Nacoa before using these assets in conjunction with any organisation or individual project. Permissions can be attained by writing to Nacoa on the Contact us page.