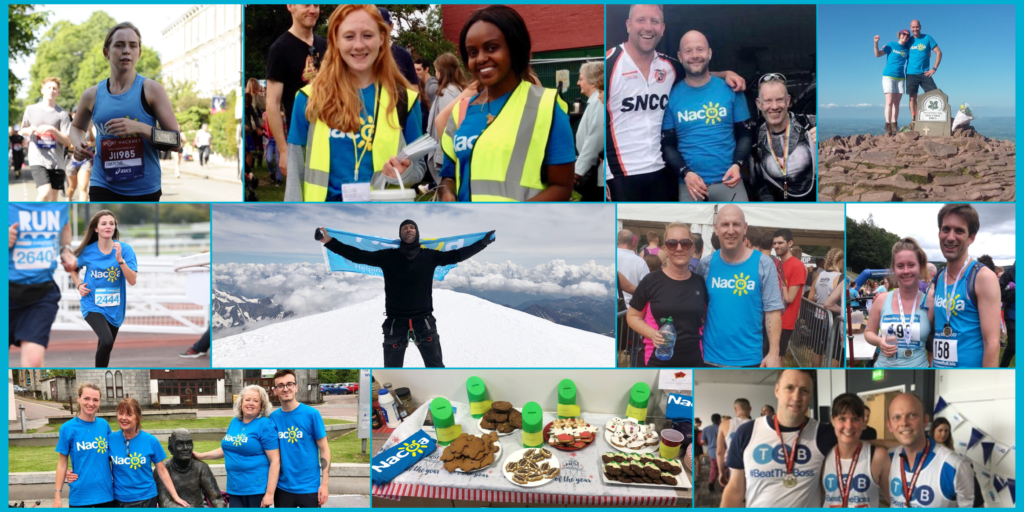 Sponsored events

Do a sponsored event and help us continue to provide a lifeline for children affected by parental alcohol problems.
Nacoa's work is funded entirely by voluntary donations. We simply would not be here for the children who need us were it not for our supporters and volunteers. Together we can make a difference.
We are always looking for people to take part in sponsored events. From skydiving to marathon running, baking cakes to a sponsored silence, there is something for everyone. This can be done as individuals or in groups across the UK. We are always astounded by the efforts people go to when fundraising for us.
People collect sponsorship for all sorts of challenges: from a sponsored walk, run, cycle, swim or horse ride to shaving your head, having a bath in baked beans, losing weight or giving up something you love such as alcohol, chocolate or TV. Perhaps you even have a hairy chest that could use a wax? The only limit is your imagination!

Current and past fundraising events
To get inspired, look at current and past fundraising activities that other supporters have been up to in News & events.
Organised challenge events
Are you looking for your next challenge or would like to face your fears? There are lots of organised events and activities to take part in. From doing a trek to climbing a mountain, dog sledding, doing a bungee jump or even skydiving. Taking part in an event can be an enjoyable and even exhilarating way to raise much needed funds for Nacoa. Whether you're an adrenaline junkie or prefer a cycle or running challenge, you can find ideas on Skyline and Charity Challenge.