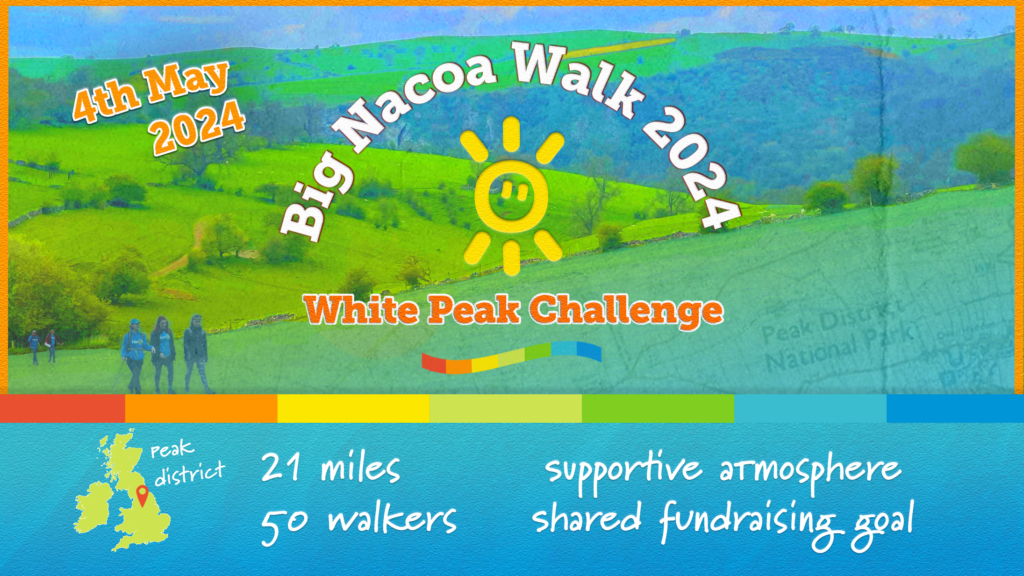 Thank you for signing up to Big Nacoa Walk 2024!
Hello Big Nacoa Walker!
Thank you for paying your deposit and therefore confirming your place on the Big Nacoa Walk 2024.
It means the world to Nacoa to get this event back on the road. Believe me, it's special, more than just a wonderful team fundraising event.
We will be reaching out to you soon to welcome you to the group and getting your journey started.
You can find out more about the journey by clicking here to our event partners Team Walking.
If you have any questions, please feel free to contact your event host Laura on volunteering@nacoa.org.uk.
Yours sincerely,

Hilary Henriques MBE
Nacoa founder and CEO