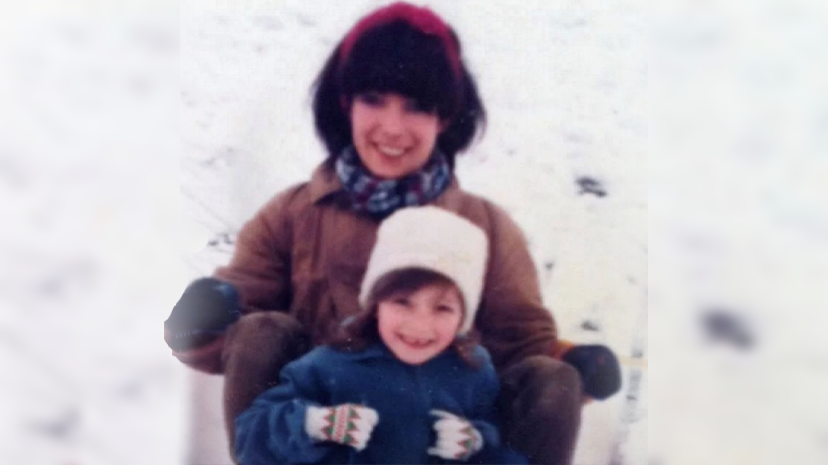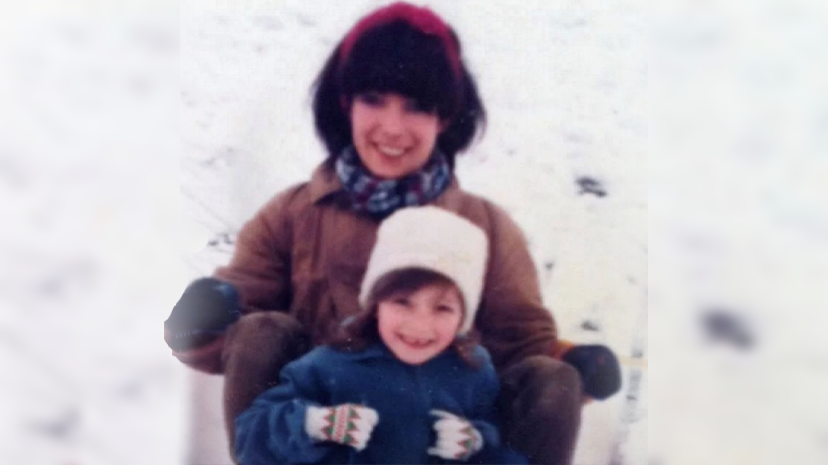 Christmas has no sparkle – no glitter
Christmas is coming… it's the time to be jolly they say.
TV adverts showing happy families sat around the table all enjoying the day, surrounded by the finest food and wine. But for some this is a Christmas only seen in films and instead this time of year bring feelings of immense pain, stress and fear. Their Christmas has no sparkle, it has no glitter.
My name is Deborah and four months ago I lost my mother, suddenly, to alcohol liver disease. My mother was 64.
We would simply sweep the day under the carpet
Growing up, I thought I was alone in dreading Christmas Day. Christmas Day to me meant my mother had an excuse to open the wine earlier while I anxiously waited for her to get emotional and cause a huge argument with whoever we happened to be spending the day with. The next day she would wake up, as if nothing had happened, and we would simply sweep the day under the carpet and carry on – as we always did. Never speaking about each 'episode'.
Back then I thought I was the only one that had a parent like this and that everybody else's home life was perfect. Sadly, it's taken me until the age 43, and my mother's death, to realise that I am not alone. I am one of many.
A staggering one in five school children are currently living with a parent with an alcohol use disorder!
Upon her death, and searching for some kind of outlet for my grief and guilt of not being able to help her, I found Nacoa – a charity that offers a helpline, information and support to children of alcohol-dependent parents. That child can call and know they will have someone at the end of the phone who will let their voice be heard – this is especially important around this time of year when calls to charities like Nacoa multiply.
Reading stories was comforting to me
Why is knowing you are not alone so important you may ask? From my personal experience, finding Nacoa and reading stories from people in similar situations to my own, in a strange way, was comforting to me and it gave me the courage to share my story and talk to others. It also ignited a new purpose – to help raise awareness on Nacoa and that they are always there to speak to when times are tough.
Almost all of the volunteers and people I have met associated to the charity have said, 'I wish I had known about Nacoa before my parent passed away'.
The sad truth is that the government has stopped funding supporting children of alcoholics. Yes, of course, we have to try and help the person suffering with alcohol-dependency although sadly, like my mother, most will never accept that they have a problem let alone accept any kind of help. 
However, we must not forget the person living in that household, as one in five children are:
6 times more likely to witness domestic violence
5 times more likely to develop an eating problem
3 times more likely to consider suicide
2 times more likely to experience difficulties at school
2 times more likely to develop alcoholism or addiction
2 times more likely to be in trouble with the police.
Our society is based around drinking
Why are we not trying to help these children by providing funding and support before any of the above takes place? Surely making steps to break this cycle will result in better outcomes for these children and result in less funding required, long term, for addiction and mental health issues.
Why are we not providing teachers with more support and education to understand why that child who is withdrawn or acting up in class may have a problem at home? Why are we leaving it up to this small charity and their volunteers to say to that child, we are here to listen to you?
Why is this charity not promoted in schools? There are a lot of 'whys' here.
Alcohol use disorder still holds such a huge stigma. We congratulate people for giving up smoking but question people when they give up drinking. Our society is based around drinking – the after work drinking culture, when something good happens 'let's have a drink to celebrate', when something bad happens 'let's have a drink to commiserate' and after a stressful day at work 'let's have a drink to unwind'.
We glamourise alcohol on tv and adverts and position it in prime locations in supermarkets. People still think people with alcohol use disorders have a choice but as the Princess of Wales said in a recent video to raise awareness for Addiction Awareness Week, 'addiction is not a choice'.
No child should ever feel alone at Christmas, or at any time for that matter. So let's all support Nacoa in their selfless mission to help these vulnerable children.
Deborah
For more experience stories, find Support & Advice.