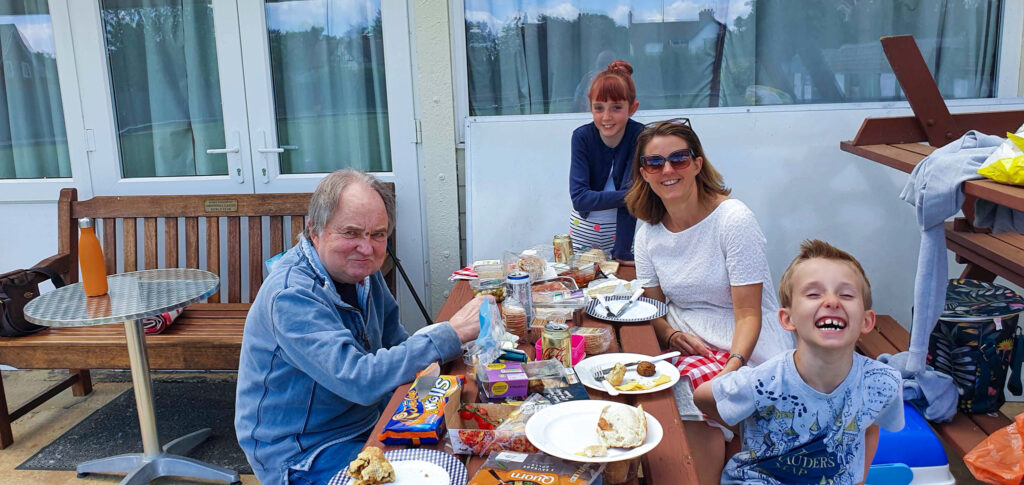 The stigma continues, even after they've gone…
My Dad would have been 70 this year. But he died in 2020, due to his alcoholism.
Since then, I have been helped by, and also tried to help Nacoa. They have been a vital resource to me, helping me understand and come to terms with so many things.
To celebrate the 70th, and to raise funds for Nacoa I have organised a summer party. I have asked many friends to come to support this; and everyone has been fantastic. I am so lucky to be surrounded my friends and family who understand and support my decision to work with Nacoa, openly addressing what my experience was like.
However, after sending the details to one group of people I was shocked to receive the following responses – "shouldn't this be a coffee morning?!" followed by a laughing face emoji from another participant, and then a suggestion that perhaps the event was not suitable for a "charity centred around the negative consequences of alcohol". Trust me, I am well aware of the negative effects of alcohol. I could talk and talk about them. I could describe feelings and experiences for days, and still not finish.
My Dad was being judged
What this interaction did was transport me to a really negative place, where I not only felt judged, but also that my Dad was being judged – for his addiction, his weakness, his inability to "be normal". That speaking out and raising awareness was a bad thing, that it should be consigned to a coffee morning, because that would be a more appropriate event for a stupid drunk. That the long-term effects of a life involving addiction should be hidden away.
That my Dad did not deserve anyone's sympathy or attention, it was his choice, and why would I want to celebrate having an alcoholic parent. The laughing emoji suggested me that alcoholism is funny, that my Dad is something to be laughed at, made fun of, that he is somehow a figure of fun for not be able to control his drinking. I spent years feeling judged and trying to protecting my Dad, not admitting what he was, not even daring say the word "alcoholic" because of its connotations.
This is my reality
The perceived judgements of my Dad have always been so hard for me to bear. I loved my Dad fiercely, but I could not bear his addiction, or what it did to him (and us). I was his mightiest defender and his biggest critic for so long, and still cannot tolerate any negative comments about him. Only my brother and I can do that, nobody else. He loved us so much, but his behaviour caused hurt so many times, and I think we both felt second best to his addiction. We tried our best, we got stuff wrong, we could have done more, we could have understood more. But that is hindsight – when we were in the thick of it we sometimes had to protect ourselves and make choices that supported us and not him.
I know that the people who wrote the messages would have no idea that this would have been the consequence of a simple WhatsApp message. But this is my reality. This is how I react, and think I always will.
We are brave, we are healing
This hurtful reaction to my event made me question everything that I believe to be important. It made me feel, once again, that I was alone, the only person with an alcoholic parent. That admitting his addiction was a bad thing, that raising awareness was unacceptable. That it should be kept quiet, or spoken about only in appropriate places (like a coffee morning). That stigma runs deep through me, I think it always will. I now work every day to tell the truth, to have open conversations, so that other people won't feel as alone as I did.
I cannot think that raising awareness of any other illness that would have produced a similar response. There were almost 1,000,000 alcohol related hospital admissions in 2020. My Dad was not alone in his illness. I am not alone in being a COA. This is a huge issue, and those of us speaking out should not be made to feel the way I did. We are brave, we are healing, and we are the voice of those who don't have one.
We have to change the conversations around addiction and being a COA. I won't stop trying. And I want to thank every single person who has helped me with this, including the two people who sent those messages, demonstrating how much work there is still to do.
Amy
https://www.justgiving.com/fundraising/amy-dickson11
Read more experience stories, find our 'Support & Advice' pages.