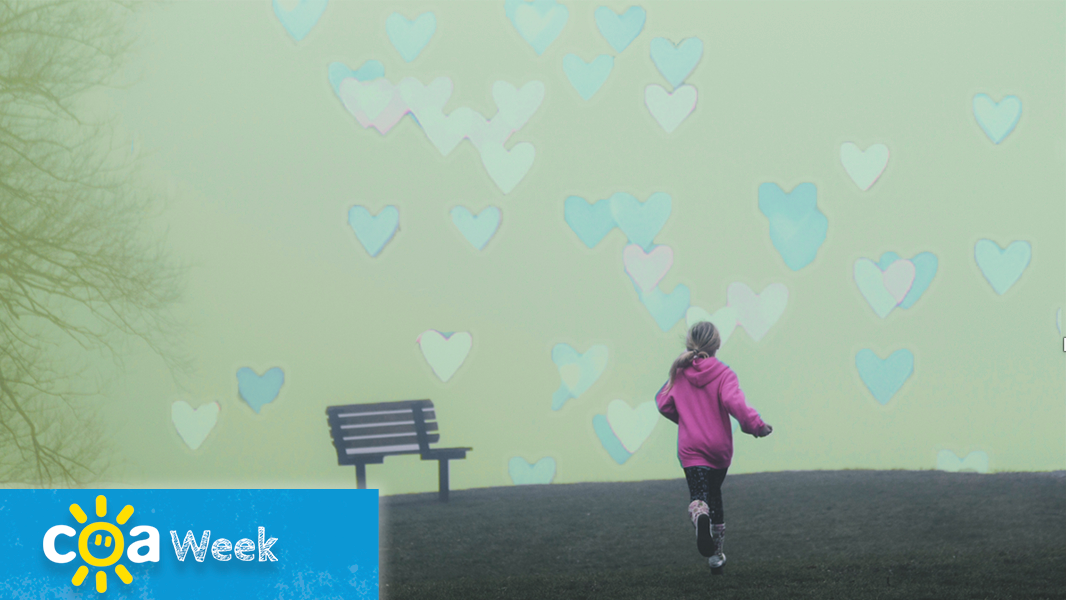 Why COA Week matters to me
My name is Abi and I am a COA.
I am so pleased that a charity like Nacoa is around today. I wish I had someone to turn to when I was a child but alcoholism was very hidden when I was young. No one wanted to admit that my mum had a drink problem and everyone ignored it and never spoke about it, especially to me. I can't exactly remember when I found Nacoa although it was a few years ago, but I know that I was in a desperate place in my adult life and needed some answers.
We need to start shouting from the rooftops that there is help for children and teenagers to deal with their mums and dads who drink too much and that is why Children of Alcoholics Week is so important. It is not normal to drink to excess, drink to numb feelings and we need to get this through to children today. The work that Nacoa does in schools and with their helpline in invaluable and unfortunately a first of its kind. I wish it had been around in the 1980's and 1990's.
It is very lonely living with an alcohol dependent parent and children need a safe place to go which Nacoa provides. COA Week gives children and adults a chance to talk to others that have been through the same situation. What has really helped me is listening to Nacoa ambassador's and hearing their stories. The similarities are really healing to hear.
There are so many parents with diverse drink problems and they all effect their children differently. That's what is most important to children of addicts – that alcoholism and addiction is explained and talked about. It is no longer a hidden illness.
As a young child I knew that something was 'wrong' or different but I didn't quite know what it was. I just wish someone had sat me down and explained to me why my mum was the way she was, that she was ill and had a lot of issues that she was trying to get help for. But I am a lucky COA as my mum is still alive and she is now coming up to 15 years sober. I have heard many stories through Nacoa and I am so grateful that my mum recovered – although it took many years.
Nacoa has helped me understand my mum a lot more and most importantly it makes me understand why I am the way I am. I also talk about Nacoa to other mums and dads in recovery that have children both young and old, so they can tell their children where to go to find help.
COA week is from 13th – 19th February 2022. There are many online events to watch and listen too including hearing from other COAs. It's often said that children of alcoholics are the forgotten victims of alcohol addiction because we are taught to keep the family secret. Addiction is then a "family illness", but there is a lack of support and understanding for children.
COA Week is important because it makes Children of Alcoholics "visible". It is people with lived experiences talking about their lives, their own experiences, and their own feelings. It shows the world that if you are a child with an alcohol dependent parent, you are not alone. It is estimated that there are currently 2.6 million children in the UK living with a parent that drinks too much. With the current global pandemic, it seems obvious to me that this number will only rise. There has been a huge increase in calls to charities like Nacoa in the past year; events like COA Week are vital in reaching children all over the world.
"I wish I knew about charities like Nacoa when I was younger". Every time I hear this it reminds me why awareness weeks like COA Week are so important. If we can reach one child and make them feel less alone, then this week has been a success.
Abi