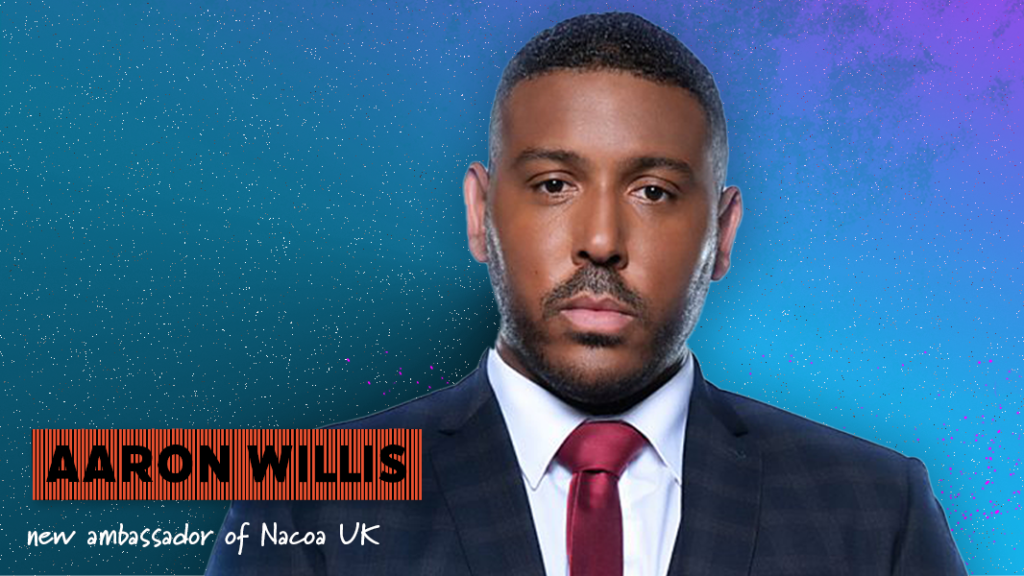 Aaron willis announced as Nacoa ambassador
We are so proud today to announce that Aaron Willis has become an official ambassador of Nacoa UK. Welcome in to the Nacoa family!
Aaron's is a story of huge business success, culminating in eye-catching recent performances on BBC Apprentice.
It is also a story of overcoming parental alcoholism and racism in early life. Aaron's unparalleled work with underprivileged and marginalised children in the North make makes him a perfect fit to join our network.
Aaron says of the appointment:
'I am ridiculously proud to announce that I have become the newest ambassador of Nacoa UK.
'Nacoa is an incredible organisation that provides vital information, advice, and support to children who have alcohol-dependent parents.
'This cause is particularly close to my heart because I understand the impact that growing up with an alcohol-dependent dad can have on a child's life.
'Now, as the CEO of Stride_uk_ a charity that supports underprivileged children in areas of deprivation, I have witnessed firsthand the devastating effects alcohol can have on young ones.
'We have an opportunity to make a difference, and I am privileged to be given this chance to support even more children in the UK.'