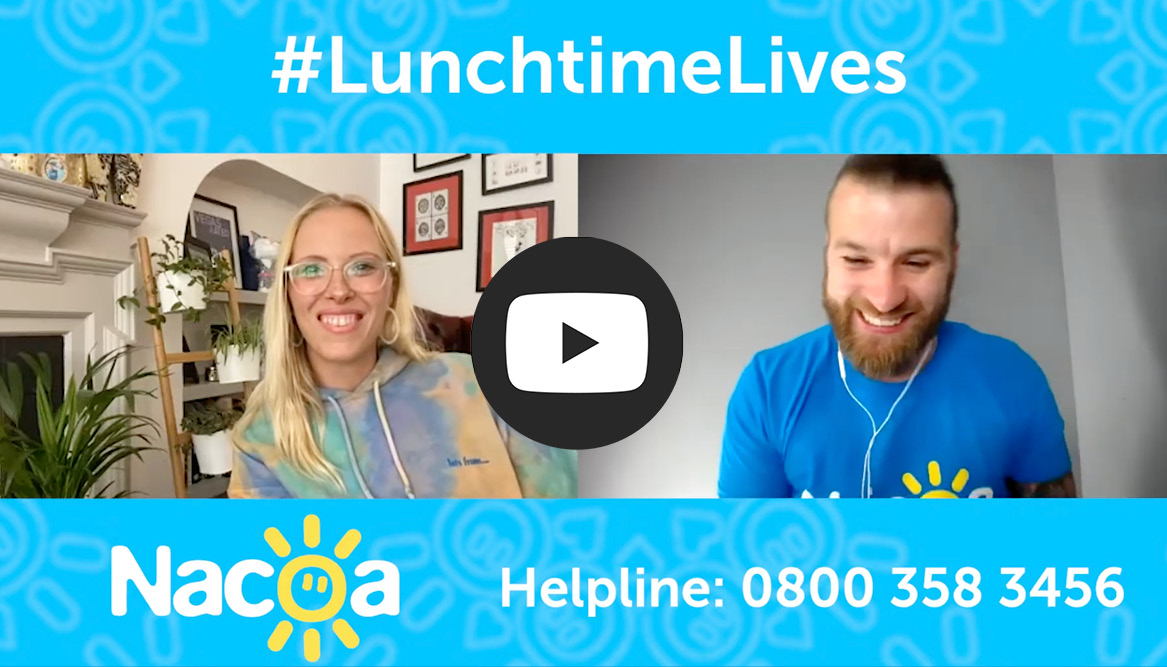 Ceri Walker, Nacoa #LunchtimeLives with Josh Connolly

This week on Lunchtime Lives with Josh Connolly we welcome Nacoa ambassador Ceri Walker. Ceri is a multi-award winning film maker (including films below) about growing up in the shadow of a parent's alcoholism. Her clothing brand Dreaming of Eden raised funds and awareness for Nacoa through her bespoke 'Going My Own Way' designs.
'Mum's addiction was nothing to do with me. But somewhere in my brain it's still telling me, She did reject you.'
She is also an award winning writer, and has appeared in various magazines and radio programmes to share her heart-breaking story. Ceri has raised funds for Nacoa by organising a 'Million Steps' challenge completed by an inspiring a group of COA supporters. In 2019, she ran 64 miles alone in a month, 64 for the age of her mum when she died and alone because that's how children of alcoholics so often feel.
To find more Lunchtime Lives episodes like this one, head on over to our Youtube channel. Remember to like and subscribe.