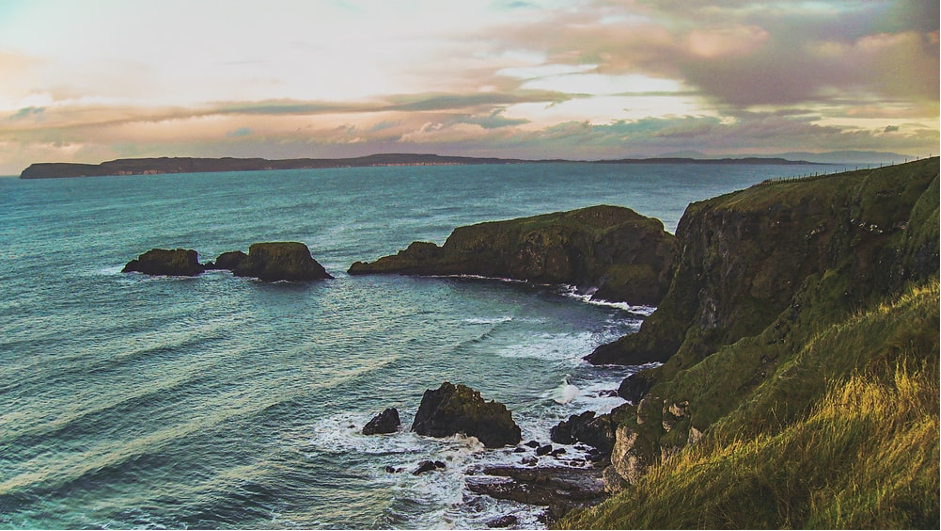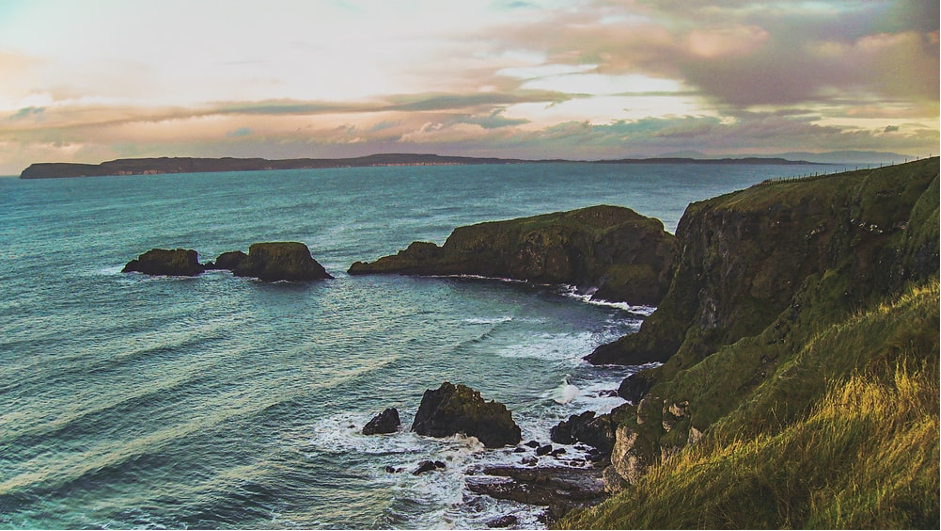 My name is Mary and I live on Rathlin Island (pop:150) just off the coast of Northern Ireland. I was born and grew up in Glasgow, with my four brothers. My father's family came from Rathlin and I came to the island to find my roots, in my early twenties.
I became the mother of a large family and with my late husband, Tommy, a famous campaigning figure in Rathlin, set up one of Ireland's first International Dive Centres which brought groups from all over the world. My husband died tragically when he was fifty one, in a diving accident exploring a shipwreck, and so I was plunged into widowhood with our young children.
This was a most serious setback and traumatic for my young children so I had to move to the mainland for their needs, although it nearly killed me to leave. We survived and along the way I managed successfully several international tourist businesses for community groups and also achieved a public appointment for a Criminal Legal Aid Board.
My children grew up to be successful people in their own rights, with one of my sons obtaining an OBE for services to the community & refugee work in Greece.
Now today I am back living on Rathlin and retired from my busy working life.
I am a published poet and enjoy reading. However I attribute my survival against the most adverse circumstances to the tenacity developed as a child with an alcoholic parent, my father.
My father was a highly intelligent man, well educated, who loved classical music, philosophy, astronomy and mathematics. He was called up in WW2 and after seeing a concentration camp during the war; he lost all belief in God and became an alcoholic.
My brothers and I suffered the most terrible poverty and it scarred us all. When I was a child the humiliation and insecurity tortured me, and other children can be so cruel.
In my teenage years I rebelled against my father and would not listen to any advice, good or bad, which he gave. I made some bad choices and it wasn't until I reached my middle twenties that I was able to re-assess my father as a person and be able to begin to come to terms with his failures and understand that underneath it all he was essentially a good man who suffered.
He gave me an appreciation of the finer qualities in humanity, to be caring and grateful and today I acknowledge that ultimately life can be cruel but it can develop the strength you need to survive and pass on those experiences to help others in need.
So I am glad to see that there is greater recognition of the needs of children with parents who are suffering from addiction and hopefully bring some relief and joy into their young lives. The knowledge that people care and they are not alone will make a difference.
Mary