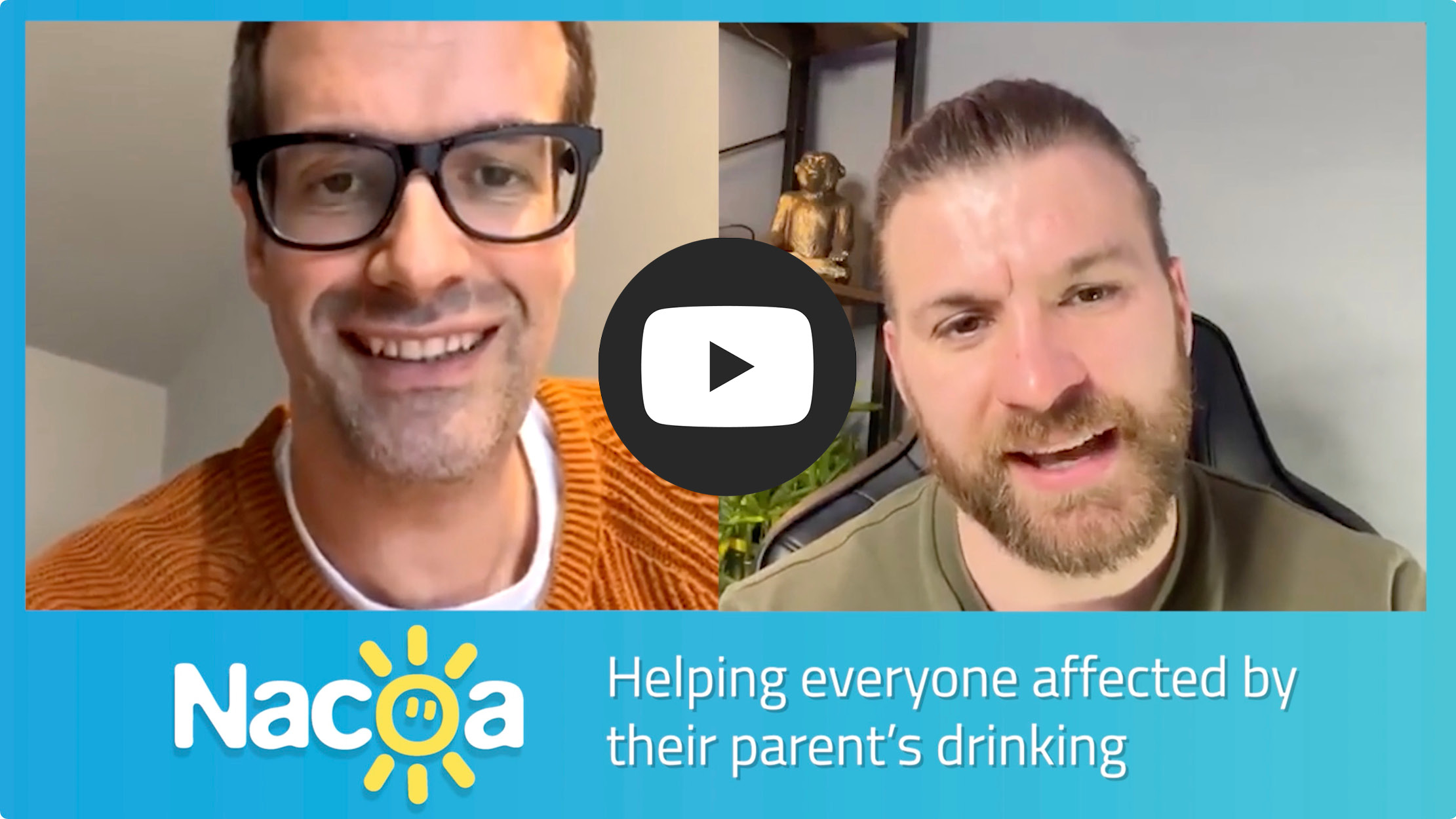 Marcus Brigstocke | Fighting to get back to normal #LunchtimeLives
We are delighted to welcome Marcus Brigstocke to a Nacoa #LunchtimeLives.
Marcus is soon releasing his award winning play, The Red. It is a bittersweet drama of family and addiction, based on his own recovery. One of Britain's finest comedians and broadcasters, Marcus has been lighting up our screens and radios since the 1990s.
His easy wit and warmth give a lightness of touch as a satirist and actor. Marcus has been sober for over 20 years, and speaks with striking candour about his recovery from addiction. The Red creates a space to think about the grey areas around alcohol when Benedict's father passes away and bestows an exceptional bottle of wine.
In an interview in The Scotsman, he says: '"I am really proud of this."It is a two-hander – a father and a son. "I was really terrified of my dad hearing it," he frowns. "I thought, 'This might sting… But [he] really loved the play'. In Nacoa #LunchtimeLives, we meet people who have changed the conversation around alcohol and the family through their work.
They are recorded live on Nacoa's Instagram and then posted on Nacoa's YouTube and website.
How to watch The Red?
The Red is streamed on demand by Original Theatre. From 7.30pm on 16 Mar 2022 – 16 Jun 2022 Happily, Nacoa followers get a £5 discount by entering the code LIVE15 at the checkout.
Subtitles Available l Age Guidance 14+ l Contains themes of addiction
Why not check out the other Lunchtime Lives on our Youtube page and subscribe to the page to hear about future episodes.
To find more experiences like Sarah', find our Support & Advice pages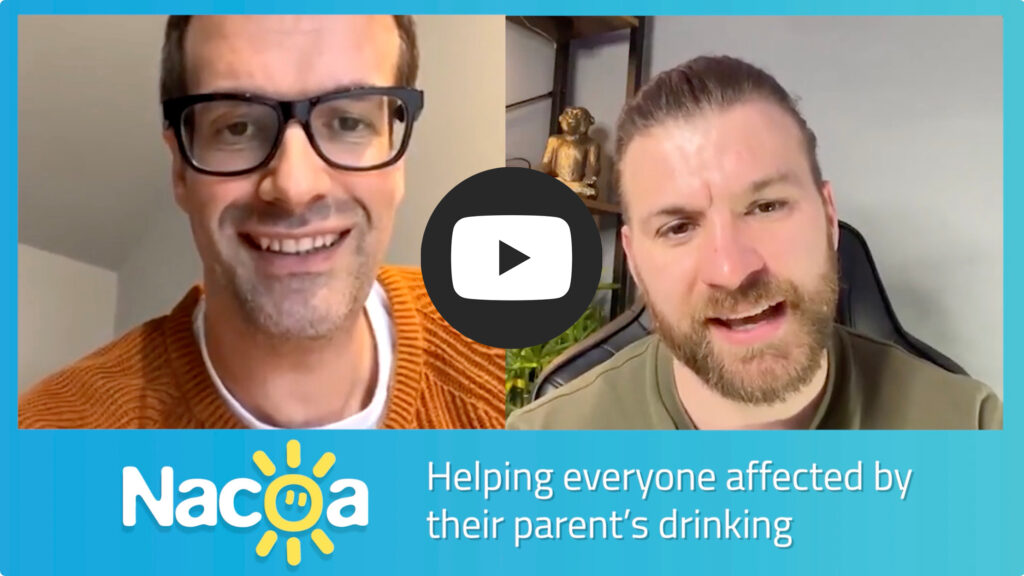 Become a member of Nacoa UK
Help us continue to provide a lifeline to the 1 in 5 children in the UK affected by parental alcohol problems.
Get a t-shirt, invites to big events, and a say a voice in our charitable work.
Become a member of Nacoa UK.