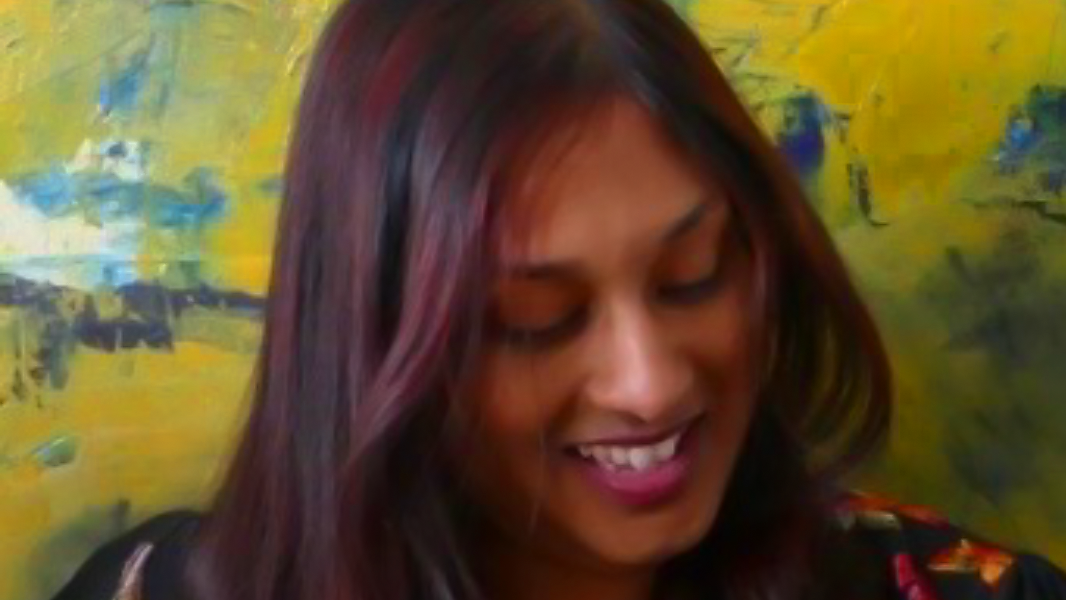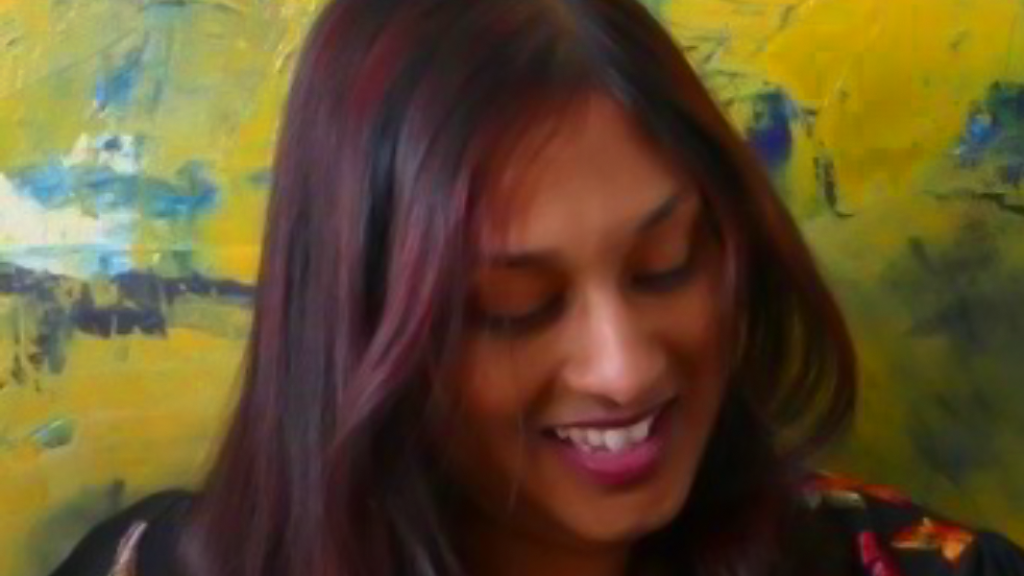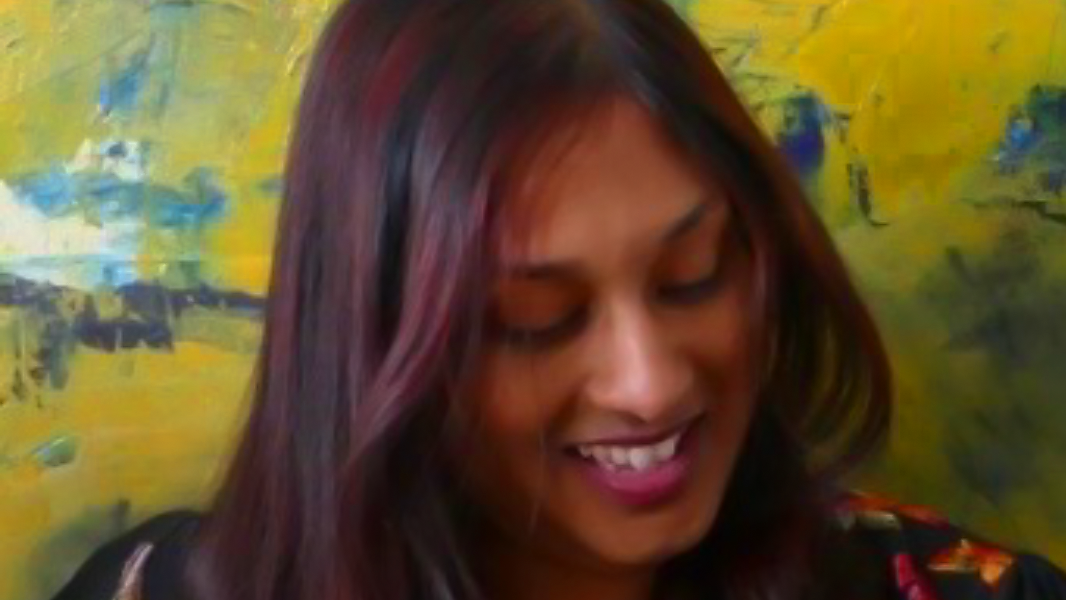 Not something you could talk about
My name is Rehana, and my dad was an alcoholic. He died at age 56. My memories from my childhood are very minimal, mostly from photos, very few in the home. I have a bit of a mental block, I guess.
I came across this charity as I love watching SAS—it's all about being mentally strong—and I saw Calum Best (a Nacoa patron) refer to Nacoa. When he spoke about his Dad, I really felt the same emotion. I have dealt with Dad and his issues, and made peace with it years ag. But recently I told a fairly new friend about it, and it's strange, it really upset me, like it was a raw wound all over again, just like that, and before I knew it, it was keeping me up at night, and I was digging into old memories.
It was a raw wound all over again
I would have loved this charity to be around when I was a young girl. I remember being about 8, and telling my friend about how Dad had been drunk and fallen on the floor in the kitchen, and dropped his plate and all the food, like it was the most normal thing in the world. I mean, it happened every night… She was shocked, and seeing her reaction, I realised that it was not something you could talk about to other people.
Even now, very few people know my past, I casually say my dad was an alcoholic as a reason why I don't drink, but anything more and people are very uncomfortable, and change the subject. Not that I try and talk about it—I avoid it—but I know it's very much a taboo subject.
My memories from home, I only remember arguing. I have seen family photos so I know there must have been happier times but I genuinely have no memory of them. No family meals, no birthdays, nothing. My mind tries to fill in the gaps with photos. I have happy memories of being at my grandparents' house. We'd stay there every Saturday night, and be there for Sunday lunch, because that was always the worst time for my Dad.
We had to keep it a secret
I saw my parents arguing, and my Nan and I would spend hours in the kitchen trying to get them to stop. Dad would spend all the money on alcohol, and when I was young, it would be a challenge to find the bottles – often they were in the toilet cistern, sometimes a wardrobe, or a cupboard. It was like a treasure hunt.
He was scared of me apparently, as I'd tell him to go to bed, and to behave. However, when I went to Uni, he became out of control. I later found out that Dad had raped Mum several times, which makes me nauseous to think about. I know he hit her and pushed her down the stairs a lot, usually on a Saturday night when we were at Nan's.
With being in an Asian family, no-one spoke about it, and we had to keep it a secret. It was like a shame on the family. However, social drinking happened often, the men would sit and talk and drink whiskey. When my Dad's relatives visited him, they'd always give him a bottle. I didn't understand why. I would bring leaflets home and try and get him to see the dangers of smoking and drinking. I wasn't allowed to phone the police when he would drink-drive. So instead I would phone his cousins or aunty, anyone I could think of, to try and talk sense into him.
I felt very helpless
I felt very helpless as a child, like I had no control over the situation, but I continued to fight and to try. Somehow drinking alcohol socially was completely acceptable. It's something I still struggle with, seeing how people drink in excess or how some of the mums from school I know have wine-o'clock. For me, alcohol is on par with smoking or drugs, but somehow most people associate it with socialising and fun. There are times when even the smell is difficult for me, and pubs can be a challenge.
As a child I was angry with Dad for drinking, and angry with Mum for staying. As an adult, I feel sorry for them both. They missed out on what could have been a fantastic family and a fantastic life. Dad clearly had depression and was sick with alcoholism and he wasn't strong enough to fight it, with multiple detox attempts and also suicide attempts. Now, Mum has lots of problems with her wrists, hips, ankles, probably due to the physical toll.
I have always just had myself to rely on
She also has Psychotic Depression, so in the last few years, she has become very withdrawn, and has gone from a loving grandmother to my children to someone who attempted suicide, and is constantly anxious. I made peace with Dad when he was sick, he needed to feel like he had a daughter who loved him, to die in peace. My mum and brother couldn't make peace with him, and I think they still carry that anger.
I am married and have two boys with autism. With that knowledge, I can now see some of those traits in my own parents. I wish they had the support and love that I try and give my own children to try and prevent them following the same paths. As a child of an alcoholic and now essentially losing my mother to depression as a result, I very much feel the gap in not having parents to turn to.
I didn't think I'd need them as an adult, but there are times where I feel it more as an adult than I did as a child. Life as an adult has more challenges and I see my friends turn to their parents, whereas I have always just had myself to rely on. I remind myself that I've been strong before and I will continue to be strong, and make new memories with my own little family. My hope is that this story will help someone reading it. You can absolutely be forged in the fire and come out resilient if you keep trying every day.
Rehana
For more experience stories, find Support & Advice.