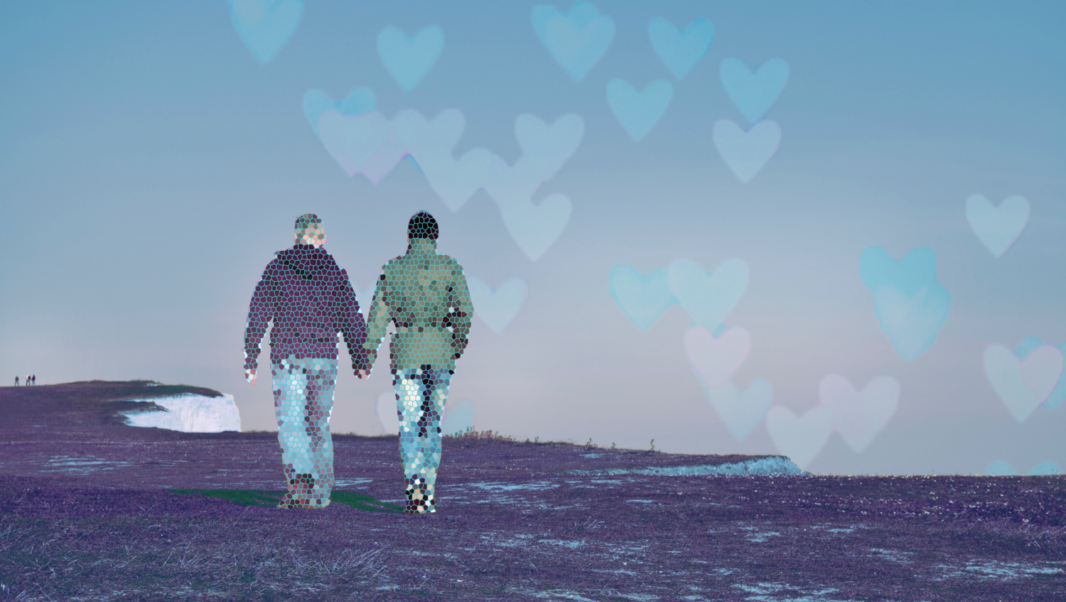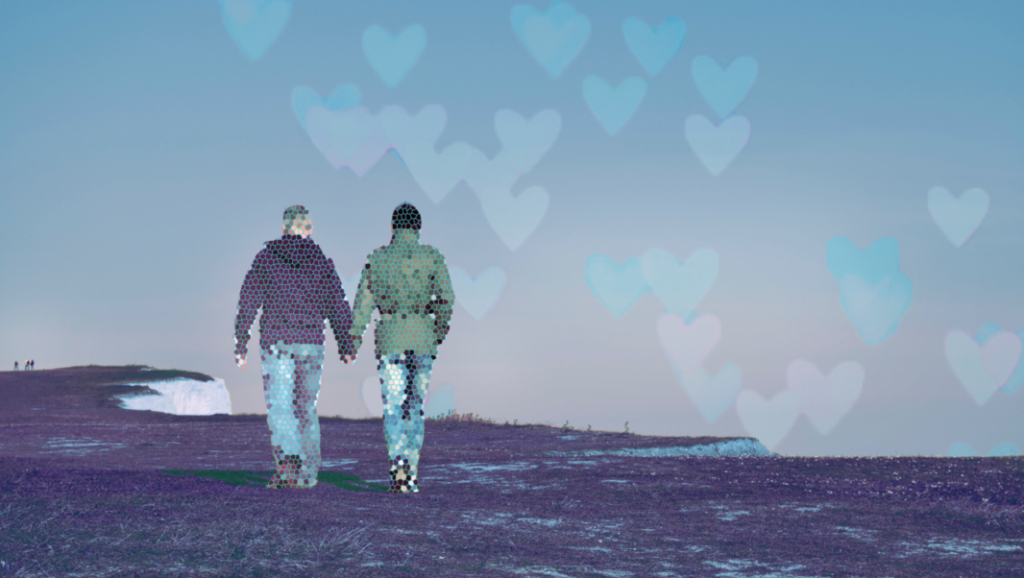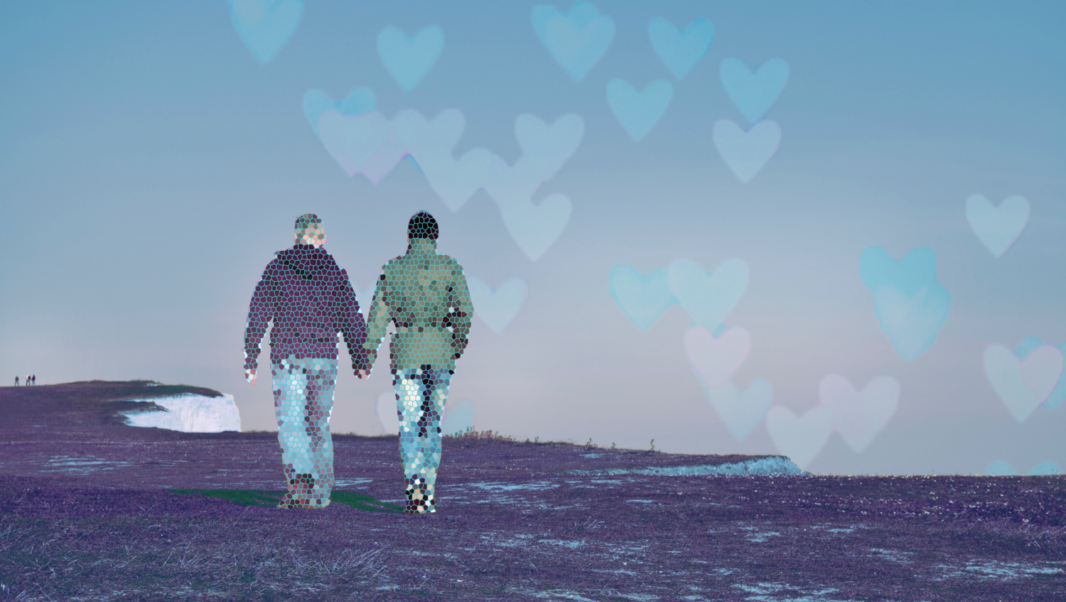 Struggling to define what you have made for yourself
One of the hardest things about being the child of an alcoholic is being one after the fact. My father died nine years ago, in 2008, when I was fifteen. My grief for his passing, and my experiences since, are compounded by the fact that he caused so much pain in his life.
I was raised by disabled parents. The strained tense in that sentence is the very epitome of the difficulty in talking about my childhood. My mum is deaf; my dad was deaf. My dad was deaf not because he is no longer deaf, but because he is dead. Hence: I was raised by disabled parents. I often feel a pang of remorse that the only way to explain that in a grammatically correct way suggests somewhat that my mum is no longer around.
We were also Jehovah's Witnesses when I was growing up. I can't talk ill of a religion that so many millions willingly prescribe to, but I can say from experience that growing up not celebrating your birthday, or Christmas, or Easter, being removed from class at any celebration or religious education lesson, and spending four of the seven days of a week in church or knocking on peoples doors does not make for an especially happy childhood in and of itself.
After my father died, my brother and myself also came to the realisation that we were both gay. Aside from the religion, the disability, and Dad's alcoholism, this confusing experience made us both easy targets for bullying when we were growing up (no matter how many girls we dated.)
It is often hard to know where to begin in discussing dad's alcoholism. Dad was not an active parent, even before his addiction consumed him. I have a vague memory of being six years old and watching him pull in to the driveway and feeling upset about it. That was around the same time that he lost his job as a toolmaker, and began relying too much on alcohol.
Memories of childhood are patchy. I had friends, but our relationship was stifled by my religion, by the barriers that disability presents (especially as a parent), and by the fact that my home was not a happy place to go to for most of my childhood. I could talk in intricate detail about the events of my childhood, which perhaps reflect who I am now. It is sometimes hard not to do that; it is hard not to over-psychoanalyse, and make assumptions that my behaviour is entirely indicative of my upbringing. One of the many painful facts of being the child of an alcoholic parent is struggling to define what you have made for yourself, and what others have made you into.
Rather, I find it easier to use three memories that are seared into my mind, which perhaps best sum up my experiences as the child of an alcoholic. I do not think that I will ever forget them.
The first was when a friend was invited over after school. I'm sure I was younger than ten. We were playing in the living room. Ordinarily, it was the prime place to be if dad had disappeared for the afternoon. The entrance to the front door and the side door were visible from the living room, and it gave us the advantage of being prepared for his drunken arrival. I had, however, not noticed that he'd arrived home until I'd heard the side door slam open and a crash come from the kitchen. With Mum being deaf, it was instinctive to investigate noises in the house, even if they came from Dad and even if I was terrified of them. He'd lost his balance on the step up into the kitchen and fallen flat on his face. Mum was trying to help him up and he had pushed her on to the floor in his effort to regain his balance. His nose was bloody, and they had immediately begun arguing. Profoundly deaf people often struggle to know the volume of their speech; when they argue with their voices, it can get loud. And it did. I was scared for my mum because he was being aggressive, but I was also mortified knowing that my friend was in the living room, unintentionally listening in. I walked away back to my friend, and Dad followed me. He fell – literally – on to the newly bought sofa and immediately wet himself. He urinated so much that the sofa dripped with his urine, and it had to be professionally cleaned. He passed out before he knew that he'd done any of this, and I had to ask my friend to wait in my bedroom while Mum and I carried a soaking wet grown adult into his own bed.
Alcoholism is dealt with privately. It always has been: that is not to say it is right. People don't discuss alcoholism in public, because they worry about the potentially embarrassing repercussions. When you are a child you are indoctrinated into this belief. And when that privacy is broken, no matter how understanding the closest of friends can be, it is harrowing to experience. I struggled to maintain that friendship afterwards.
The second memory is shortly preceded by the third. It is brief. Dad's alcoholism, his unemployment, his disability and his inability to resolve any of these things made him aggressive and suicidal. He'd taken it upon himself, on numerous occasions, to try and commit suicide. A neighbour had twice talked him down from a bridge near us, and driven him home. What does a child say to a man who wants to die? And what does a child say to their father who wants to die? I don't think any COA with an abusive alcoholic parent could ever deny wondering in what ways their parent's death would free them from the abuse or the oppression they may suffer. It is a sad thought to have. On this occasion, I'd come downstairs because I could hear screaming, and I saw my brother and mum wrestling knives from Dad's hand. He'd had an argument with the both of them and he'd run to the kitchen to try and slit his wrists. My brother is older than me, but he was still too young at that time to be wrestling a fully-grown man to the ground. We'd collectively taken all the knives from him, and from the drawer, and I was tasked with taking them upstairs and hiding them. I put them all under my bed. When I came out of my room, Dad had stumbled his way up the stairs and on to the landing, and had me by the neck before I had a chance to get away. I don't have the strongest of relationships with my brother, but I will never forget his fearlessness in facing Dad. He'd wrenched his hand off my neck and thrown me into Mum and Dad's bedroom. He stood face to face with my dad in the doorway, goading him to see what happens if he tried to hurt me again. He must have been thirteen at the time. My dad head-butted him, smacking my brother's head into the doorframe and knocking him out. I have no memory of what happened after. All I remember is going to sleep that night with knives under my bed, and asking my mum if she thought Dad would try and kill me.
An alcoholic person provides family members with the great difficulty of having to protect each other from them. It is no mean feat, especially for children. My brother was brave, and fearless, and so angry all of the time. He protected me. My mother was – and still is – a beacon of strength and power and kindness and love. She still protects me. But my relationship with both of them faced the same strife as it did with my dad, because we were brought together through abuse, and through fear, rather than through love. And that experience does one of two things: it either binds two people in an inextricable way, or it makes two people further from each other than they'd ever hoped to be. In a bittersweet way, I have endured both of those things.
The third memory that is perhaps the most impactful is perhaps the easiest to explain. I was nine, and playing with action figures in the living room. Dad was behind me, sat on his armchair; my brother and mum were upstairs looking at something on the computer. My dad was drunk, but very calmly said my name. I remember feeling angry the second he did. I turned round to look at him, and saw him with his hands clenched together in the air. I had no idea why, until he said that he was sorry and until I saw the glimmer that made me realise he was holding a knife. He brought it down on his stomach at the same time I ran upstairs screaming that he had stabbed himself. My brother and mum raced down to find that he had – miraculously – caught his belt buckle, and not managed to pierce his stomach.
I have no idea of the events that occurred before or after that memory. It is black. But that memory, etched indelibly in my head, is impossible to think of in objective terms. I relive the terror I felt at that moment each and every time I think back to it. I try to exorcise the memory by writing about it or talking about it, by blocking it out or by thinking of nothing else but it. Nevertheless, it persists. It always will. That moment was, I think, very much when my childhood died. I never thought of Dad the same way again, or thought of life the same way again. That transient moment, compounded by years of abuse and fear, robbed me of a childhood that was rightfully mine. Any person should feel so much anger in the knowledge that joy and freedom and love was taken from them. For a long time, I did.
And yet, years later, when we had the word from the doctor that my dad would die within weeks, I was overwhelmed with grief. He stayed in hospital for six weeks and we visited him every day. By that time, Mum and he were divorced. This was the most time I'd spent with him in two years. I had been happier than I'd been before. He was not a source of daily anguish any more. And yet, when he slipped into a coma after the sixth week, and died hours later – ten minutes before I was due to sit a GCSE exam – I wept in a way that I never had and never have since. I held his hand and watched the last breath leave his body, and all those years that I expected to feel relief and joy at this moment were met with nothing but incomparable sadness. I took his watch from his wrist. My brother took his wedding ring. We both wear those things every day, still.
There are, in my mind, two things that can happen as a result of being the child of an alcoholic. You can let it become a part of your past; a distant and unfortunate memory that only rears its head on occasions where people discuss the apparent joys of childhood. Or you can use that pain, that anger, and that grief as a vehicle to make positive changes for yourself and the world around you. Being a COA means facing up to the demons of your past each and every day. It means long nights of silent sadness, and days where you're so low without really understanding why. But it also gives us the opportunity to be better people. It gives us the chance to take our pain and make something useful out of it: to teach others the power and potential of respect, and kindness, and love.
I pride myself on being a listener. I pride myself on being a good friend. I pride myself on caring about other people. Sometimes I stumble in my efforts to be a good person, and sometimes I think too much about myself and not others. But when those moments happen, I think back to that hospital bed – to a man, fifty years old, surrounded by a family that loved him and about to draw his last breath. That man was ill; that man caused so much pain. But if I can have the strength to love him still, I can have the strength to be a better person for the sake of all the people that are my Dad and are a younger me. And that is both the pain and joy of being a child of an alcoholic parent.
Jonathan
For more experiences, go to Support & Advice