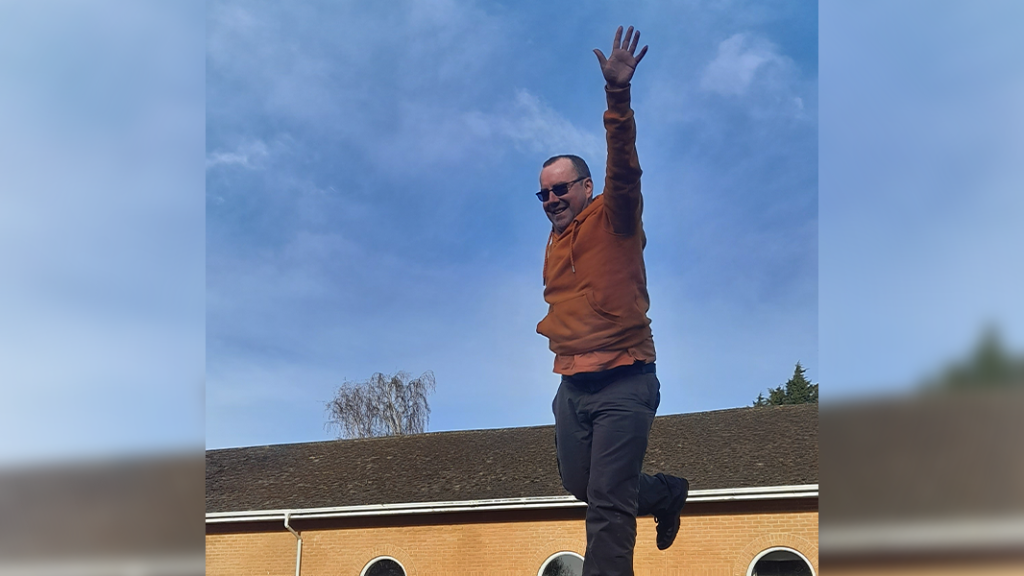 The art of forgiveness
I'm currently a full-time unpaid carer for my mum who is 90 and has dementia and I wrote this poem to capture my experience of this cruel disease.
Dear Dementia Cruel
I am writing to tell you're not taking my mum away
She' s confused, scared and sees things in a fearful way 
My mum raised me in a very loving joyful and kind way
Know she is 90 and has dementia 
It's my turn to care for her for which I feel honoured privileged and blessed to be able to repay. 
She has gone through this pandemic believing we are at war
Reliving the traumas of growing up in Northern Ireland poor 
In constant need of attention, what day is it, what time is it, what day is it, what time is it, what day is it, what time is it, what day is it, what time is it 
You won't take away my memories of mum's kindness, compassion courage and playfulness   
Mum I'm grateful for the years of service you gave doing nights at Tooting Bec Psychiatric Hospital
Where I know you brought a light of kindness, joy and compassion which at the time wasn't the fashion  
Thank you mum I love you and that love will not be stolen by this dementia fool 
I'm grateful for the smiles and funny things you say that will never go away
Living just for today
I will continue to support you in a patient and loving way.
I am also grateful to all the unpaid carers you are a special group making life more pleasant and joyful for our older generation.
It's an honour to give back and to every unpaid carer I see you, I value you and you give me hope in your courage to follow a selfless path of care, love and dedication.
Being an unpaid carer is really challenging but I have enjoyed listening to mum reading some of her poems. It's a reminder that mum is more than this disease she is a wonderful poet.
HE HAS ANOTHER LOVER by Winnie Ryder
He has another lover and it's a long affair 
He has another lover, and I don't think it's fair
We met so many years ago and we became a pair 
Now that he has another lover I don't want to share
We married twenty years ago 
He promised that he would love me, so 
We had three children one, two, three 
Two boys and a girl you see.
He has another lover
I've seen it on his face 
He has another lover to me it's a disgrace
He takes this lover to his heart and even his bed 
When I speak about this love it makes his face go red
His meeting places the Rose and Crown or any other pub in town 
He has another lover maybe one or two
The name is Johnnie Walker or maybe Special Brew".
A safe space for me
I regularly attend Al-Anon twelve step meetings and sharing and deeply listening to others without giving advice and paying attention to what they are saying I've gained so much wisdom, insights and hope. I love that it's a safe space for me to be vulnerable and to share honestly and openly about the effect and harm of my dad's drinking and it also has given me the tools of forgiveness, gratitude, compassion, kindness, empathy, playfulness, joy, humour, connection, acceptance and growth. The more I show up to meetings the more I find myself practicing self-reflection, self-love, self-compassion, self-kindness, and self-joy.
What I have found through my recovery attending meetings is that my inner child has found the courage to dance, create and be playful for me there is a real freedom in that. I regularly practice laughter yoga, dancing, singing which brings me connection, joy, delight, and magic in the everyday. This quote by Anna Halprin beautifully captures what makes moving and dancing so magical.
"Movement has the capacity to take us to the home of the soul, the world within for which we have no name. Movement reaches our deepest nature, and dance creatively expresses it. Through dance, we gain new insights into the mystery of our lives. When brought forth from the inside and forged by the desire to create personal change, dance has the profound power to heal the body, psyche and soul". Anna Halprin
Thanks for taking the time to read this article and I would like to finish with an Irish blessing for you and your family and friends.
Beannacht (Irish Blessing) by John O'Donahue
On the day when the weight deadens on your shoulders and you stumble, may the clay dance to balance you. And when your eyes freeze behind the grey window and the ghost of loss gets into you, may a flock of colours, indigo, red, green, and azure blue come to awaken in you a meadow of delight.
When the canvas frays in the currach of thought and a stain of ocean blackens beneath you,
may there come across the waters a path of yellow moonlight to bring you safely home.

May the nourishment of the earth be yours, may the clarity of light be yours, may the fluency of the ocean be yours, may the protection of the ancestors be yours. And so may a slow wind work these words of love around you, an invisible cloak to mind your life.
Charlie
Read more about Charlie's story ⬇️.

For more experience stories, find Support & Advice