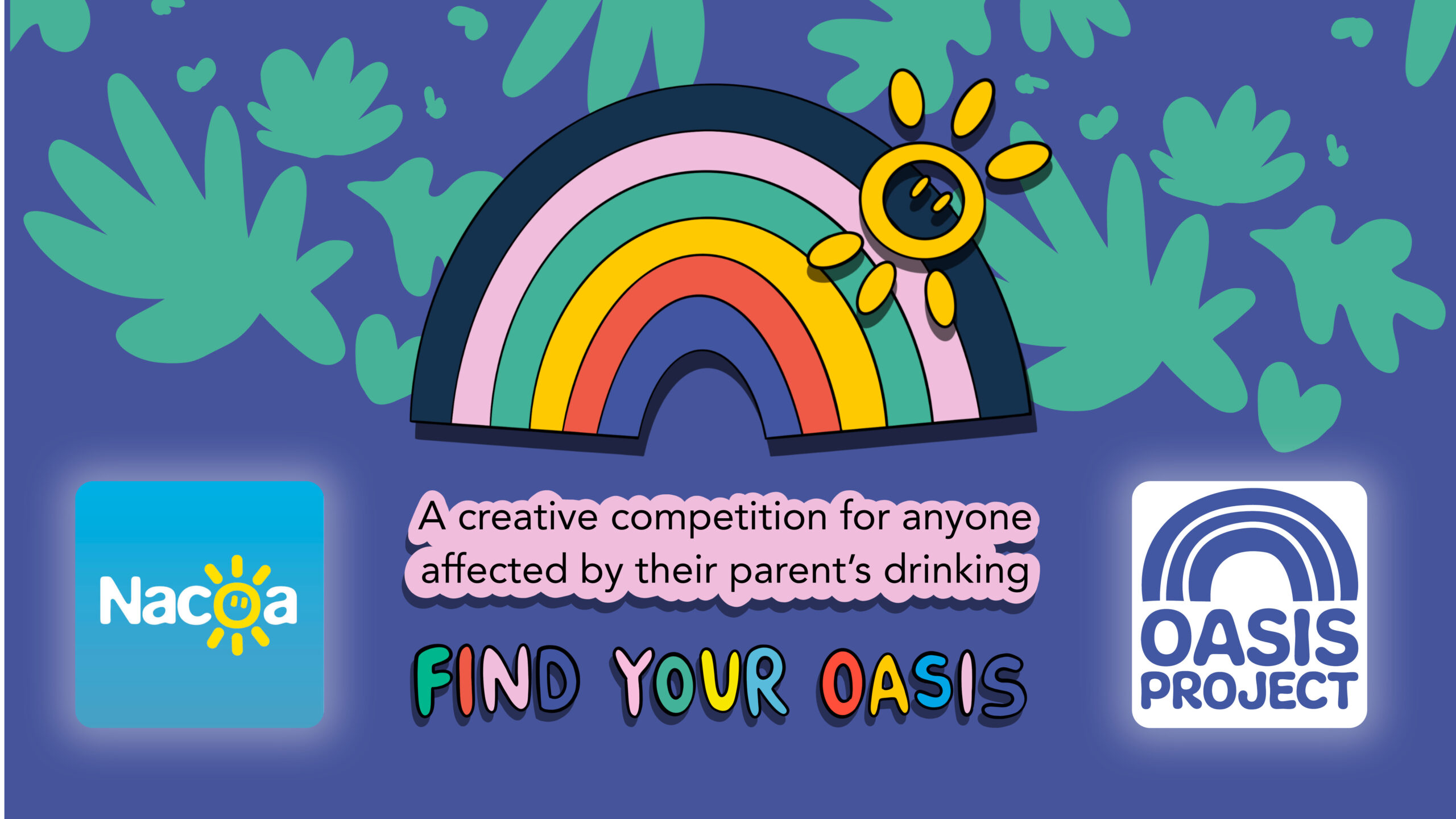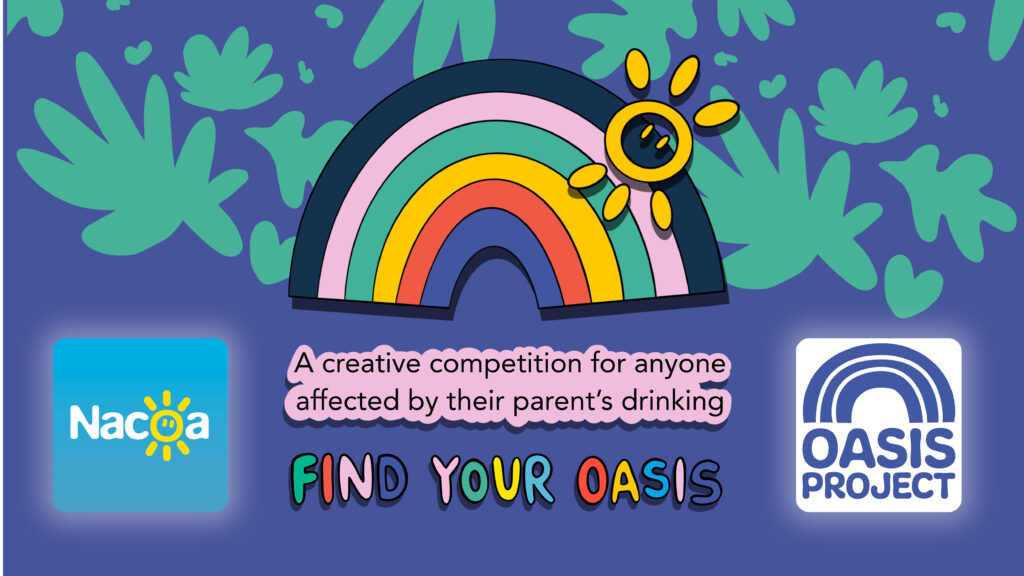 'Find Your Oasis' – A Creative Competition

Brighton-based charity Oasis are running a competition celebrating the writing from people affected by their parent's drinking.
We know that for many children affected by their parent's drinking, being creative allows a calm and personal identity when life feels chaotic and unnerving.
That's why Nacoa is collaborating with the 'Find Your Oasis' competition, sharing it with our friends and supporters.
where you can submit with as much confidentiality as you need. With a big celebration 12th August.
Read below to find out more.
---
SUBMISSIONS ARE NOW OPEN FOR 2021

If you have been affected by your parents drinking, and would like to share any thoughts or feelings on your experience, please submit an entry to our competition.
Many children of alcoholics feel alone in their experience, so we've teamed up with Nacoa to give a voice to those affected, and we'd love you to share if you feel comfortable, no matter how big or small, an aspect of being a Coa. It could be anything from the way you feel about your parent now, to something that helped you cope.
Here's what we'd like you to do:
-Please submit:
a short story of less than 500 words
a poem
a song
a piece of art
-Please fill in the consent form and attach to email or print and send in post.
-Please consider if you would like your submission to be anonymous, we know it is a difficult subject and want you to be comfortable with how much you share.
-Email ceri.walker@oasisproject.org.uk your typed entry or high res. photo of your artwork or handwriting.
-Post your entry to: Laura Ward, Find Your Oasis competition, 11 Richmond Place, Brighton, BN2 9NA.
-Please ensure postal submissions are sent by registered post, unfortunately we may not be able to return these.
-If under 18 please ensure your parent/carer signs the parental consent section of form or you can enter anonymously.
-If you have any questions please email ceri.walker@oasisproject.org.uk.
Closing date: 11th July.
Judging:
The competition organisers will select a shortlist of 10 entries for each categories.
These entries will be exhibited at the gallery
The judges will then decide 12-18 years-1st, 2nd and 3rd prize, and 18+ 1st, 2nd, and 3rd prize.
Top 3 will be invited to the launch event.
Prizes:
The top 3 in each category will receive prizes, more details to follow shortly.
Exhibition:
Selected entries will be exhibited at Brighton Fishing Quarter Gallery 12th – 17th August and invited to a launch event on 12th August, 6-8pm.