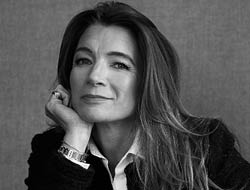 This month, we are delighted to announce the appointment of two new Trustees, Kate Tojeiro and Katy Stafford. Both appointments bring their wealth of professional expertise and business experience into the Nacoa fold.
Trustees are elected by the Nacoa membership, and are responsible for making sure Nacoa is doing what it sets out to do. They help make decisions like a 'board of directors' and voluntarily provide expertise to help the charity reach out to, inform and help anyone affected by a parent's drinking and those concerned for their welfare.
Kate Tojeiro is an Executive Coach and Managing Director of X fusion, an Executive Coaching and Leadership Development Consultancy. She works with Global Corporations through to cutting edge start-ups across the world, enabling others to use the power of getting comfortable with discomfort to achieve success in whatever guise that might form.
We spoke with Kate to hear her reasons for joining Nacoa, and her vision for the future for children affected by their parent's drinking across the UK.
---