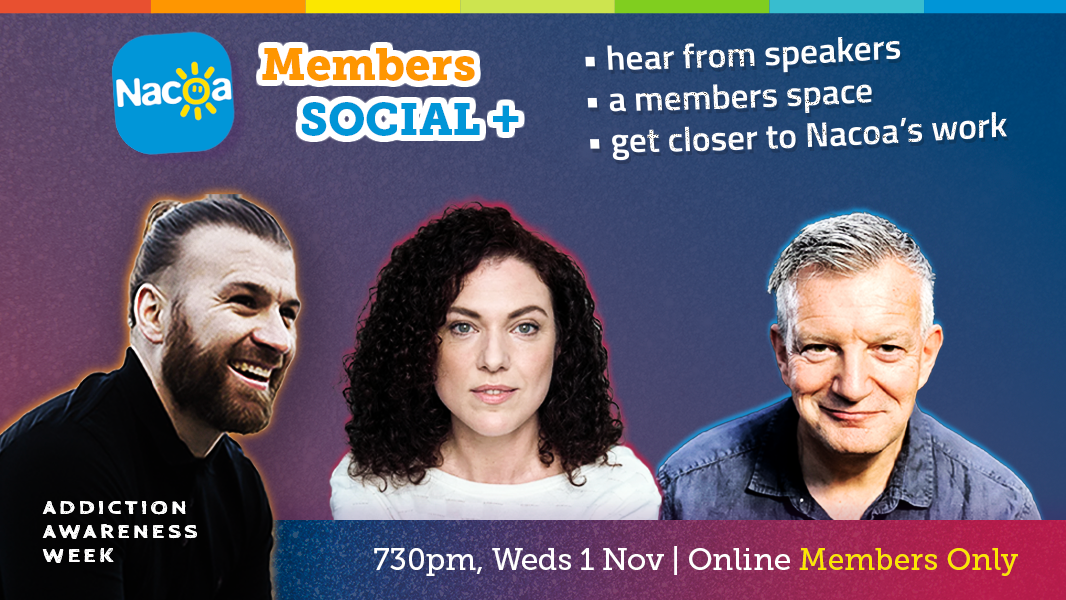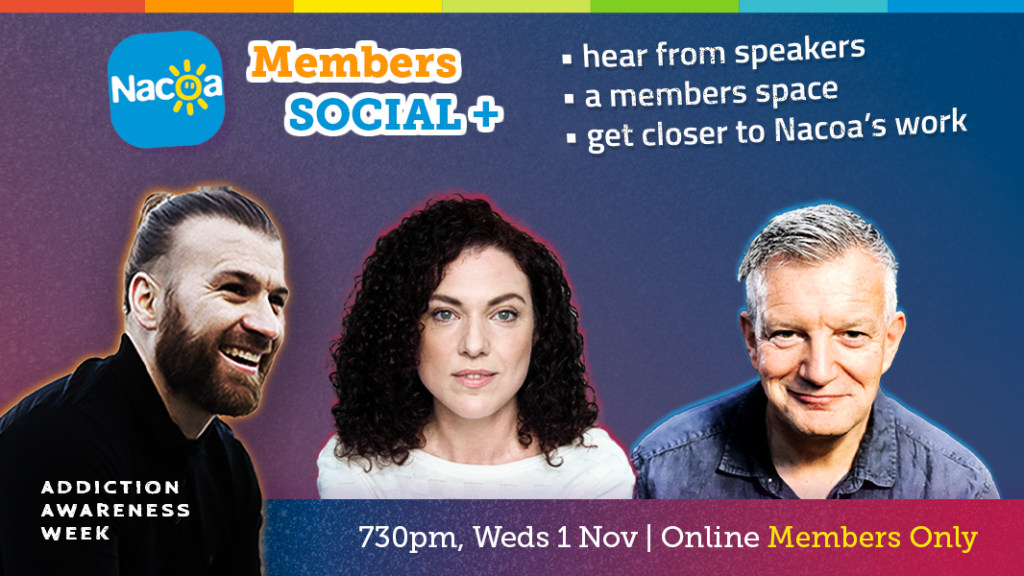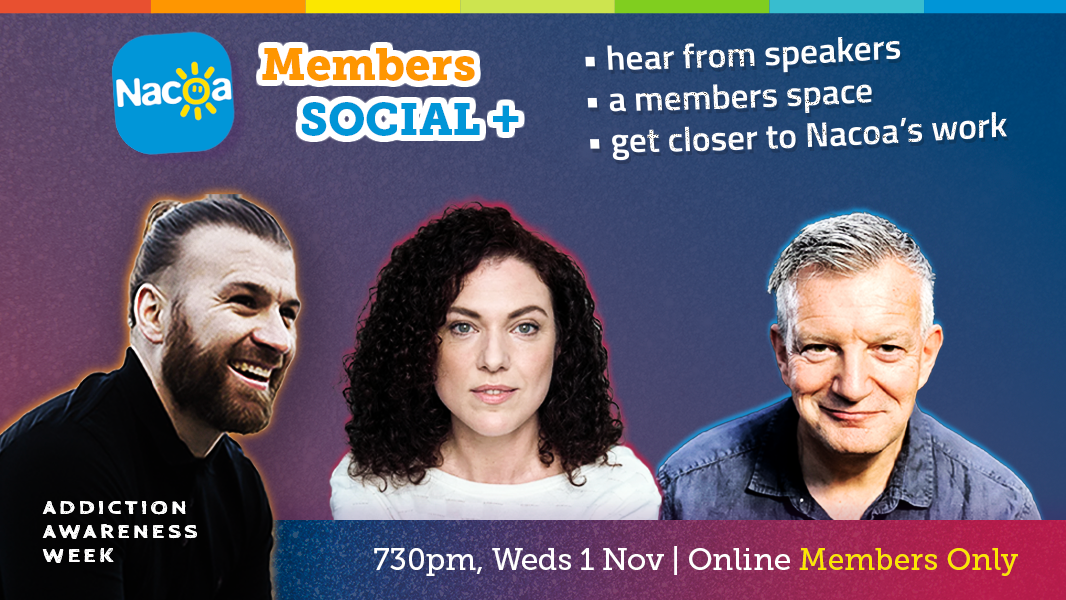 Sign up for Nacoa Members Social+ | Addiction Awareness Week 2023
Sign up for Members Social+ on 730pm, 1st November | Online Zoom Event
It's Addiction Awareness Week next week, and this year the theme is 'everybody knows somebody'. Members are coming together to highlight the challenges faced by COAs and shine a light on this hidden issue.
Members Social+ is a signature online event dedicated to our much valued Nacoa members. It will be a time to hear from special speakers, and share a space to connect with Nacoa's work.
For this special Addiction Awareness Week social, a bumper line-up of special speakers will include:
Josh Connolly, Nacoa ambassador
Kathryn Georghiou, the wonderful actor and director will be speaking about the release of her hit film 'Changing Tides'.
Quint Boa, leader in the world of animation, video production and animation, Quint and colleague Billy will present on a recent collaboration creating a mini-documentary for Nacoa featuring patron Calum Best.
There will also be time for optional breakouts to get to meet fellow members. Then opening space to discuss the theme of this week's Addiction Awareness Week – 'Everybody knows somebody.'
How to join the event
I'm not a member yet…
Fill in form below to put your name down for Members Social+. Then we'll contact shortly after to arrange membership.
I'm already a member!
Use the form below to RSVP.
RSVP
Membership perks
Provide a lifeline for children affected by a parent's drinking. Become a member of Nacoa. We couldn't be here for 30,000 helpline requests per year without the incredible support of our members.
Help them know you are not alone.
Membership costs just £26 per annum or £3 a month.
You get
– A Nacoa t-shirt
– Regular members' socials with themed talks and a chance to share and find out mor
– A voice in Nacoa – you will be entitled to vote at the Annual General Meeting and to become a Truste
– Invitations to events: including the annual David Stafford Memorial Lecture at the House of Commons and our annual Awards Evening
– Regular newsletters and updates
– A seat and a say in our Annual General Meeting
If you are a UK tax payer and you agree, we can claim a further 25p from HMRC for every £1 donated. If you are a higher rate tax payer, you can claim tax relief in your self-assessment tax return.