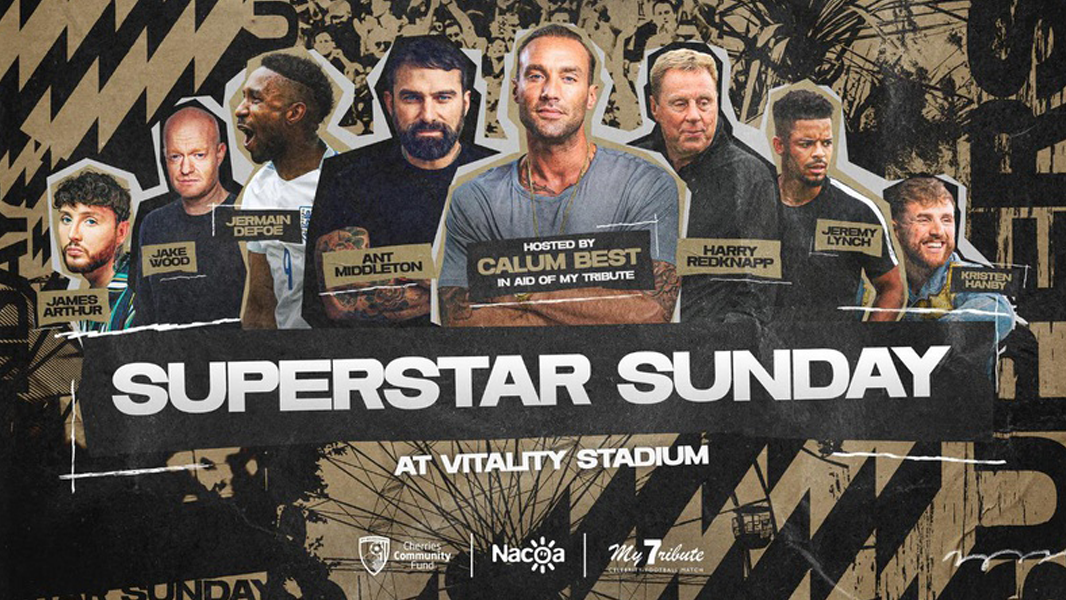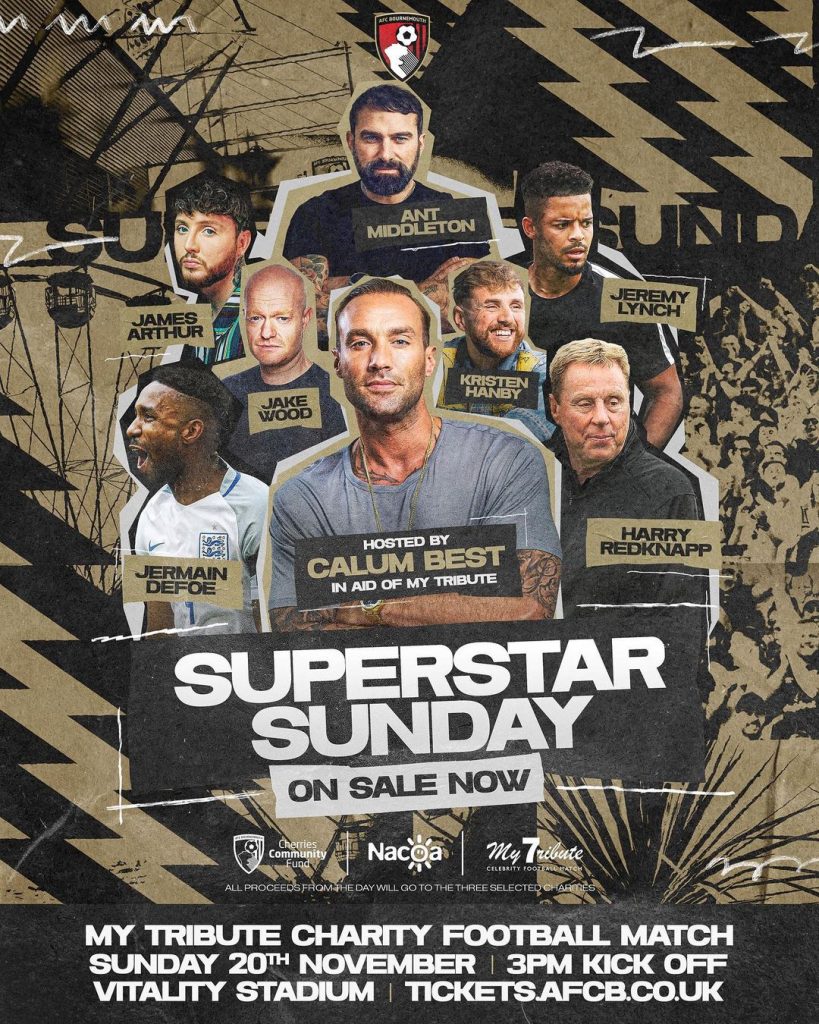 Patron Calum Best hosting Superstar Sunday match for Nacoa
Premier league Bournemouth FC and our patron Calum Best will host Superstar Sunday football match raising funds and awareness for Nacoa UK.
It will be staged on Sunday 20th November at Bournemouth FC's Vitality Stadium (2pm kick-off).
Nacoa supporters have reserved seating collected together in the North Stand. People with Nacoa tickets will also be part of a group picture on the pitch with Calum followed by chance to socialise after.
All Nacoa Zone seating is now fully booked. To buy a ticket, please go directly to AFC Bournemouth.
If the link does not work for you, please email admin@nacoa.org.uk with your order.
Calum Best, arranging the match in tribute to his father, is to captain a team of celebrities and will face up against a rival superstar skipper and team. Including stars of soccer, screen and socials: Jeremy Lynch, Jake Wood, and Jermaine Defoe. Harry Redknapp, legendary English football coach, will be setting his tactical brain to the task.
'It's so important for me to be a Nacoa patron. If I'd known there was someone I could talk to or even someone to listen it would have helped me understand and cope with my dad's illness. I hope kids and young people feel they can ask me for help and see that things can be different if you talk about it.'

Calum Best
Sellebrity Soccer, which specialises in staging celebrity football matches throughout the UK and raises thousands of pounds for charity in doing so, is organising the game in association with the Cherries Community Foundation.
Prices for 'My Tribute' match:
Adults: £12
Over 65s: £9
Under 21: £9
Under 16: £7
Wheelchair user: £5
Personal assistant: £0