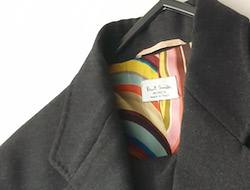 Our eBay store is open for business! Many designer clothes for sale, including hundreds of items donated by Nacoa patron, Calum Best.
We have on offer a range of items for men and women. Although special thanks have to go to Calum Best, who donated hundreds of items to be sold on behalf of Nacoa.
Calum recently tweeted, 'Donated my clothes to @NacoaUK very close to my heart.' He has been a patron and ambassador of Nacoa for over 8 years, helping provide courage to other children affected by a parent's drinking, breaking down stigma by sharing his story.
Click on link below, grab a bargain, and support Nacoa in the process. All funds raised go directly to supporting children affected by a parent's drinking.
http://www.ebay.co.uk/sch/nacoa-charity/m.html?_nkw=&_armrs=1&_ipg=&_from=