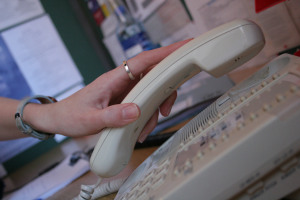 "Anon is a 16-year old child of an alcoholic parent, approaching the culmination of Secondary education and GCSE examinations which is a daunting and incredibly testing time for all, even in the most serene of circumstances. Yet exams were the least of a multitude of worries on Anon's mind.
With graphic honesty, courage and a striking poignancy, she was able to share with Nacoa the trials and tribulations that came with carrying the responsibilities and ramifications of her Dad's excessive drinking and behaviour.
She bravely explored the depths of her anguish at never being able to earn her Father's love, no matter how many times she forgave him for abusing her emotionally and physically, and the desperate battle with bulimia and her self-hatred that ensued as a by-product.
She also went on to speak of the endless heartbreak in receiving no protection or empathy from a passive Mother who had her head in the sand, and of the daily fears not only for her own safety but that of her younger brother's too.
Yet it was the sheer defiance that clearly grew in her voice as the 37 minute call progressed that was most inspiring.
With a compassionate ear and a couple of kind words at the of a phone our caller had clearly discovered the heroine that existed within her and at one point actually stated out loud that she was no longer willing to accept anything less than she deserved in life anymore.
With the six Cs as her mantra
I didn't CAUSE it
I can't CONTROL it
I can't CURE it
I can take CARE of myself
I can COMMUNICATE my feelings
I can make healthy CHOICES
she had found some comfort and derived strength from realising what is and isn't within her domain of control and, upon a few tears, exhibited relief in knowing that she was not alone and that there is always help and support available to overcome any challenges we encounter – no matter how seemingly ominous or impossible.
Nacoa are overwhelmingly privileged to witness a healing and transformation of such beauty and profundity, and we will be forever in awe of this flourishing spirit despite the discord surrounding her."
Austin