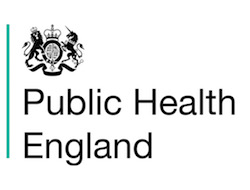 Public Health England have this year scheduled an unprecedented event for their Annual Conference concerned with supporting 'Children of dependent drinkers and drug takers'.
We are delighted to see that, off the back of our Parliamentary campaign with Liam Byrne, such Government bodies are acknowledging that significant harm is caused to children and young people growing up with a parent who has a drink problem, and that they deserve help.
Fantastic that—off the back of our Parliamentary campaign—the @PHE_uk Conference 2018 will hold an event for considering 'Children of dependent drinkers and drug users'. We need to see supportive words turn into action.https://t.co/91Y7N82n6Y @LiamByrneMP

— Nacoa (@NacoaUK) April 6, 2018
PHE say of the event: 'Most parents who drink or take drugs do not cause harm to their children, however it is important to recognise that children living with alcohol and / or drug dependent parents can be at greater risk of harm and poorer outcomes.'
'Partnerships between alcohol and drug services and children and families services, combined with effective identification and interventions have been shown to minimise the longer term impact of parental alcohol and drug use on a child's future health and wellbeing and contribute to improved outcomes.'
Essentially, their objective will be to discuss ways of improving and sustaining services to help these vulnerable young people break the cycle and go on to live happy and successful lives.
We very much hope to have voices heard from the thousands of callers we speak to every year, and that Nacoa is flagged as a vital resource to support anyone affected (whether or not their parent continues to drink). That genuine solutions can be agreed on the topic as complex as parental alcoholism, parallel to that of parental abuse of opioids, is a perhaps ambitious aim, but a welcome development nonetheless.
Please do be in touch if you are attending and would like us to provide you with leaflets and cards to fly the flag for Nacoa as the only national dedicated service available for everyone affected by a parent's drinking in the UK. 
To book your tickets for the Public Health England 2018 Conference, click here.