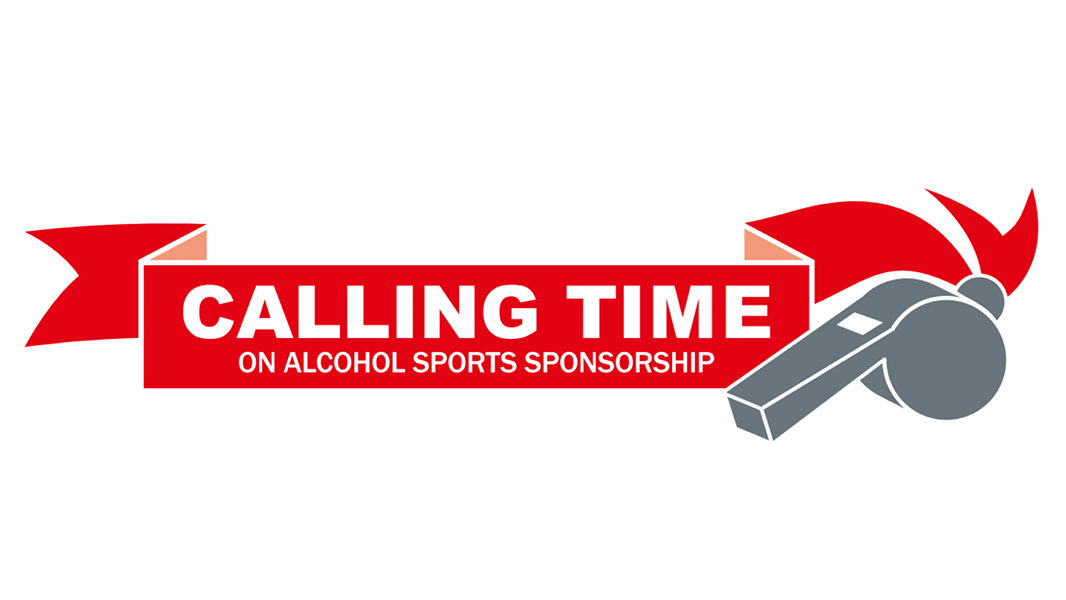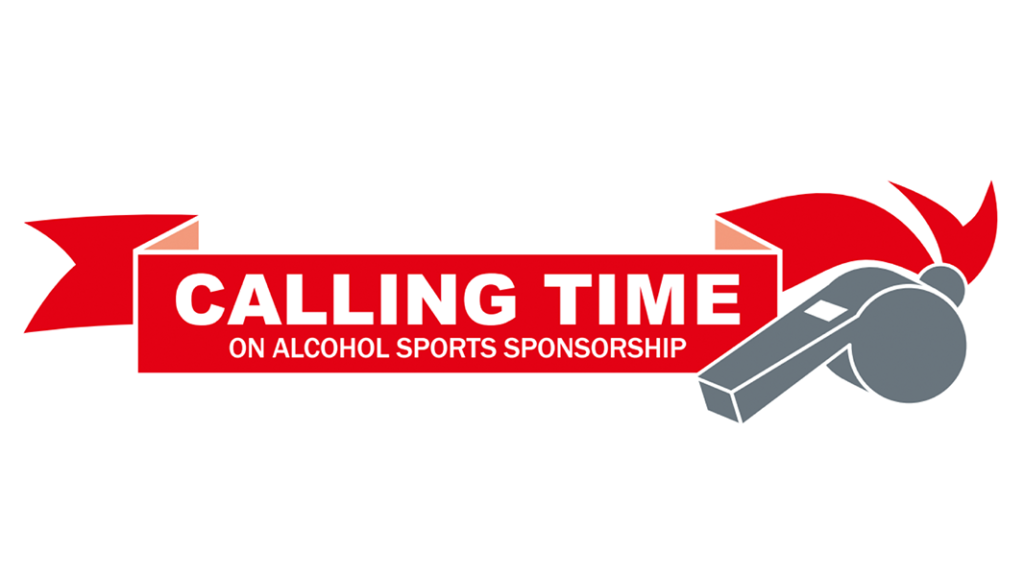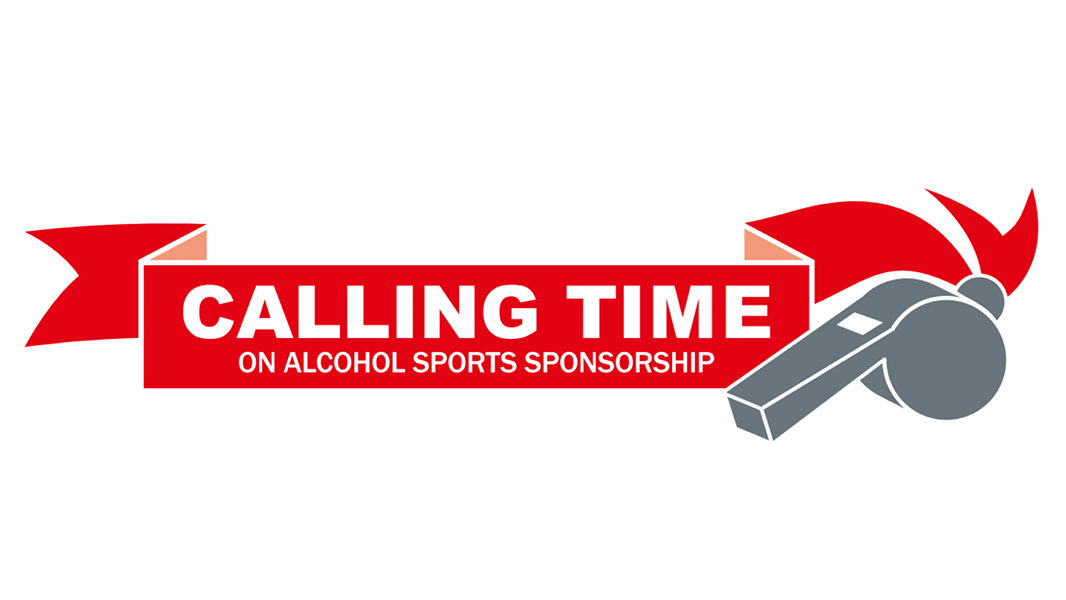 Supporting the 'Calling Time' Campaign
Sponsorship of sports such as football clubs by big alcohol brands results in increases consumption of alcohol by fans. Marketing in this way leads to binge drinking and relapses to those in recovery.
Given the scale of the alcohol harms in Scotland – where 1,245 people died directly because of alcohol in 2021 – Scottish Health Action on Alcohol Problems is calling on the Scottish Government to end alcohol sponsorship of sports, as part of wider set of measures to restrict alcohol marketing upon which the Scottish Government is currently consulting.
Alcohol marketing in sport
Research by SHAAP shows that sponsorship of sports teams are presented in both obvious and subtle ways:
Alcohol brands on strips and kits
Advertising inside and outside of stadiums
Exclusive 'pourage rights' inside and outside of stadiums
Limited edition products featuring names of teams
Social media activity
Partnership activity promoting brands via visits to breweries and distilleries
Competition tie-ins
Players, managers, or coaches featuring in brand adverts and social media posts
The naming of stadiums.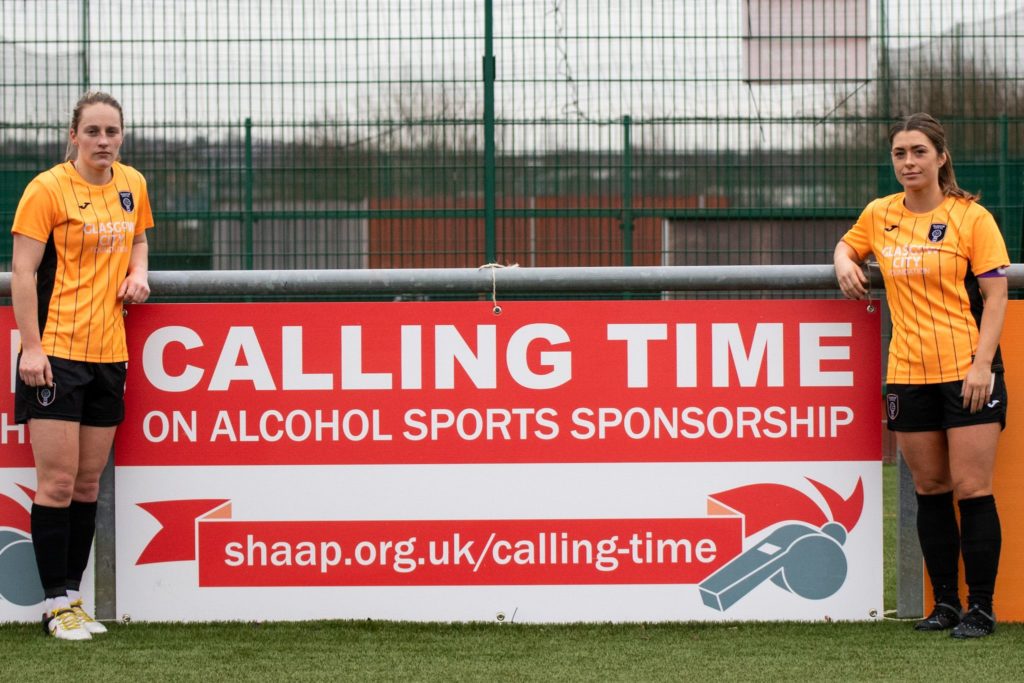 Alcohol sponsorship in sport
In comparison to other European leagues with varying levels of restrictions, Scotland has a higher proportion of alcohol industry sponsors (6.4% compared to 2.6%).
Of the 12 Scottish Premier Football League (SPFL) teams, 6 have at least one alcohol industry main sponsor or partner.
Countries with statutory controls do appear to have comparatively less alcohol sponsorship. We believe this demonstrates efficacy of such measures.
Scottish Women's Football have led the way banning such forms of alcohol promotion in their sport. However, men's teams across in Scotland and across the UK are lagging behind.
Support the Calling Time Campaign in Scotland
For Nacoa supporters who live in Scotland, your voice in this debate could make a huge difference.
The alcohol industry is going to be throwing all it can at politicians in Scotland to stop these proposals to restrict marketing.
Tap here to use SHAAP's easy to use online tool to email your MSP.
For more information check out the campaign.