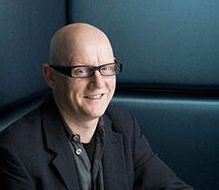 David Yelland became a Nacoa Patron in 2010 following the publication of his inspirational book highlighting the problems of growing up with a parent who drinks too much, 'The Truth About Leo'.
"Leo's dad had changed. Since Mum died, his drinking is worse and now he's a different person; someone Leo doesn't recognize.
The truth is that Leo is covering up for him and when things get bad Leo escapes into his own head, pretending everything's OK.
Things need to change, but what can Leo do? No one understand, except maybe his friend Flora. Leo wants his old dad back so they can be happy again – because Dad is all he has left …"