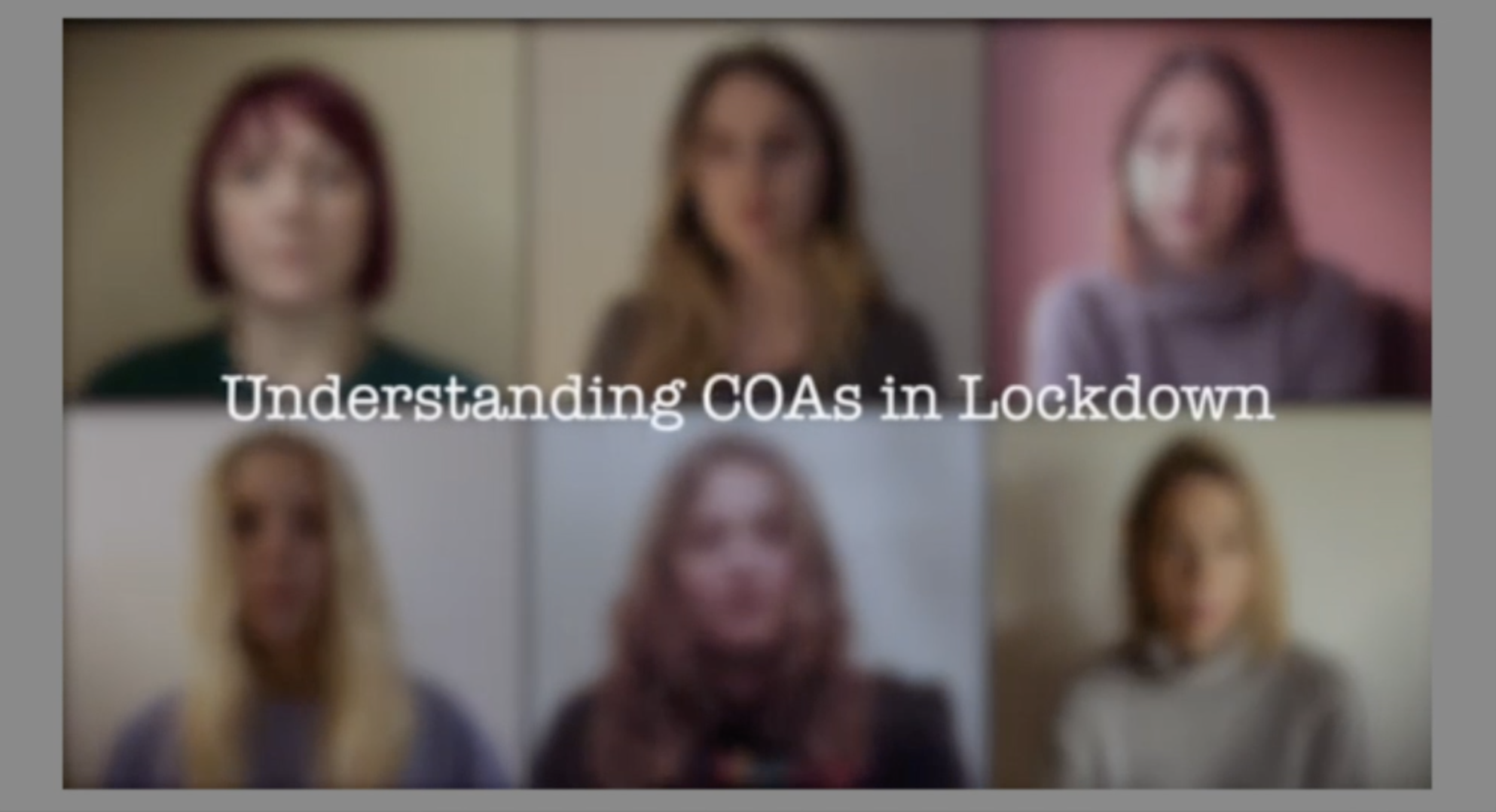 'Understanding COAs in Lockdown' Premiere on Facebook Live
8pm, Sunday 14 February 2021 – Facebook Live
The first event of this year's #COAWeek2021! Brought to you by award winning film maker and Nacoa ambassador Ceri Walker.
What is it like growing up with a parent who drinks too much in lockdown? That question that has worried Ceri since March last year, when so many young people's support networks were disrupted and sometimes removed.
Ceri Walker returns with a new mini-doc exploring what young children of alcohol dependents are going through right now. Speaking to friends of Nacoa and sharing personal experiences we start to get a better idea of how COAs might be feeling. And offer ways to help.
Join us on Facebook Live for the premiere live screening, followed by a special Q&A with the cast and creators.