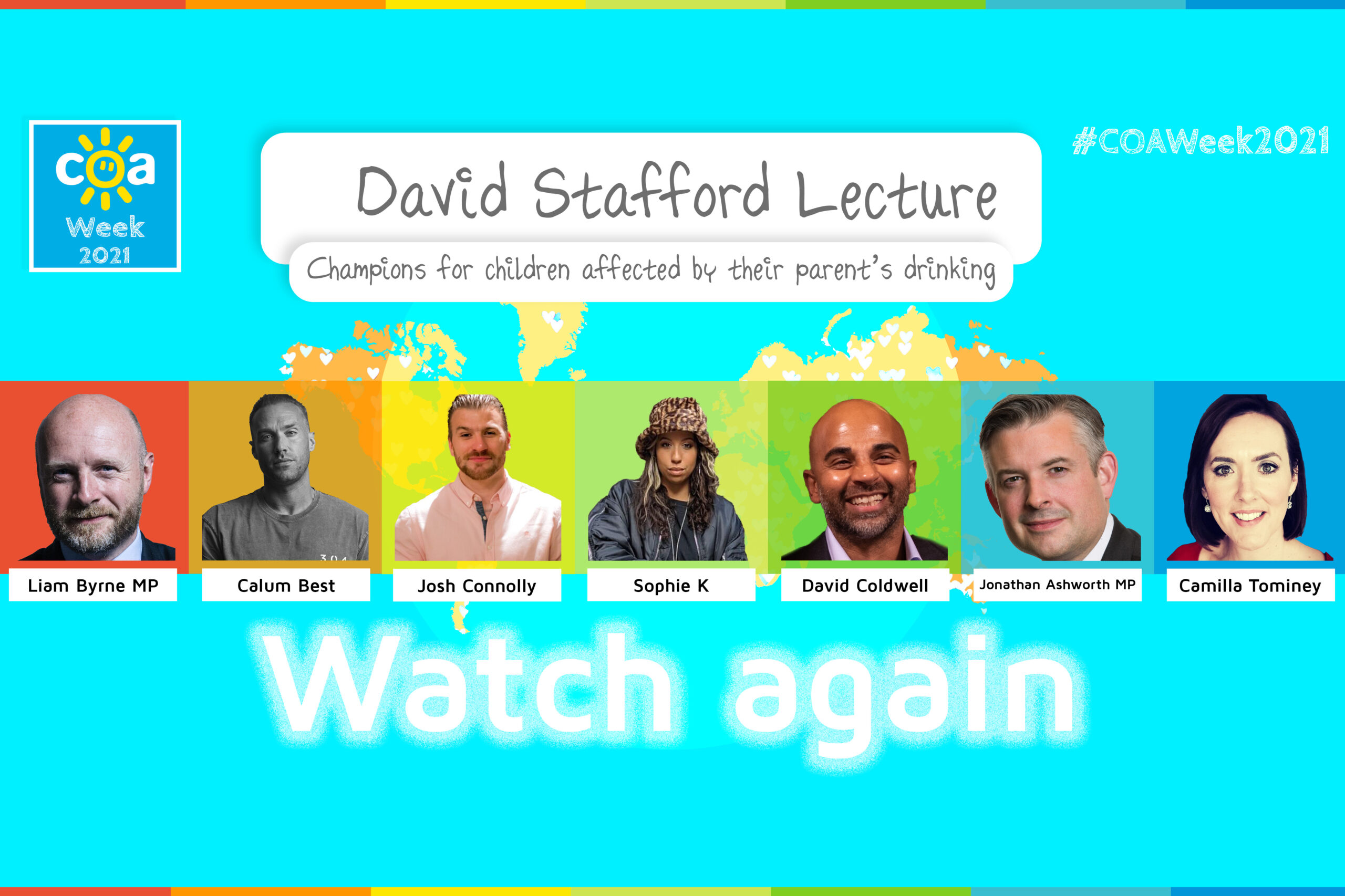 David Stafford Memorial Lecture 2021 – Watch again!
Camilla Tominey will deliver the keynote speech at this year's COA Week lecture. Josh Connolly will also lead a 'in conversation' round table discussion with Sophie K, radio DJ, and Calum Best, TV star, and David Coldwell, boxing trainer. Liam Byrne MP will also attend to give a special update on the state of parliamentary support for children affected by their parent's drinking.
Attendance is exclusive to Nacoa members and special invite. Spare spaces will be considered on request. If you would like to request a place, please contact us via our website or admin@nacoa.org.uk.
If you would like to RSVP your place for this year's lecture, please contact us or email admin@nacoa.org.uk.