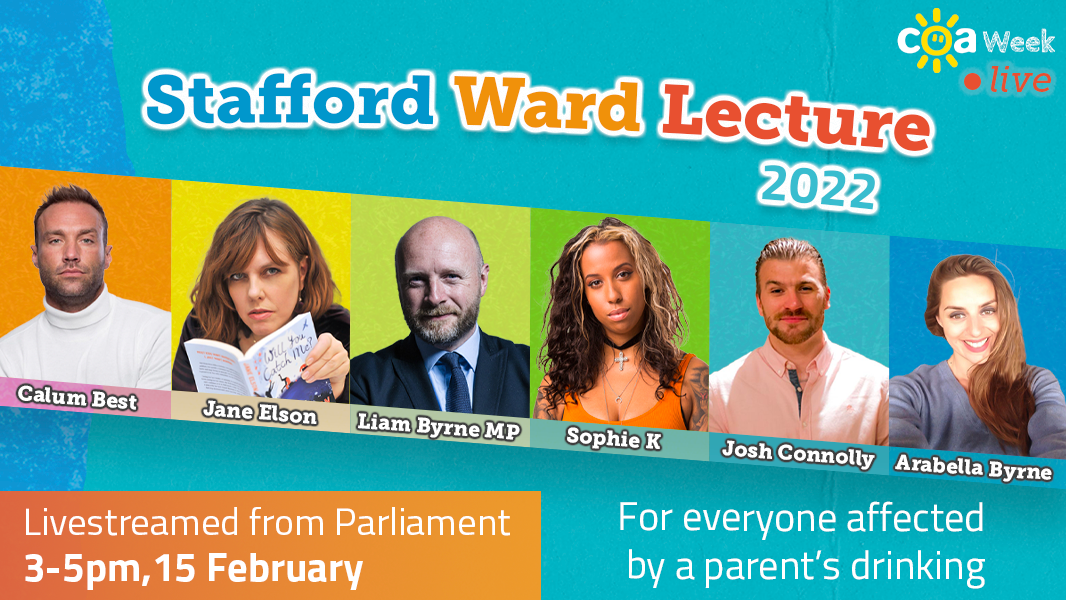 What's on #COAWeek2022?

Shame. Fear. Guilt. Cold nausea. All words that might readily come to mind when you think of alcohol dependency. What if those words weren't coming from the drinker, but instead from their young son or daughter?
This is why Nacoa will lead International #COAWeek2022 (13 – 19 February 2022), the latest instalment of the annual awareness campaign casting a light on the 1 in 5 children across the UK who are struggling to live with a parent who drinks too much.
This year's events include: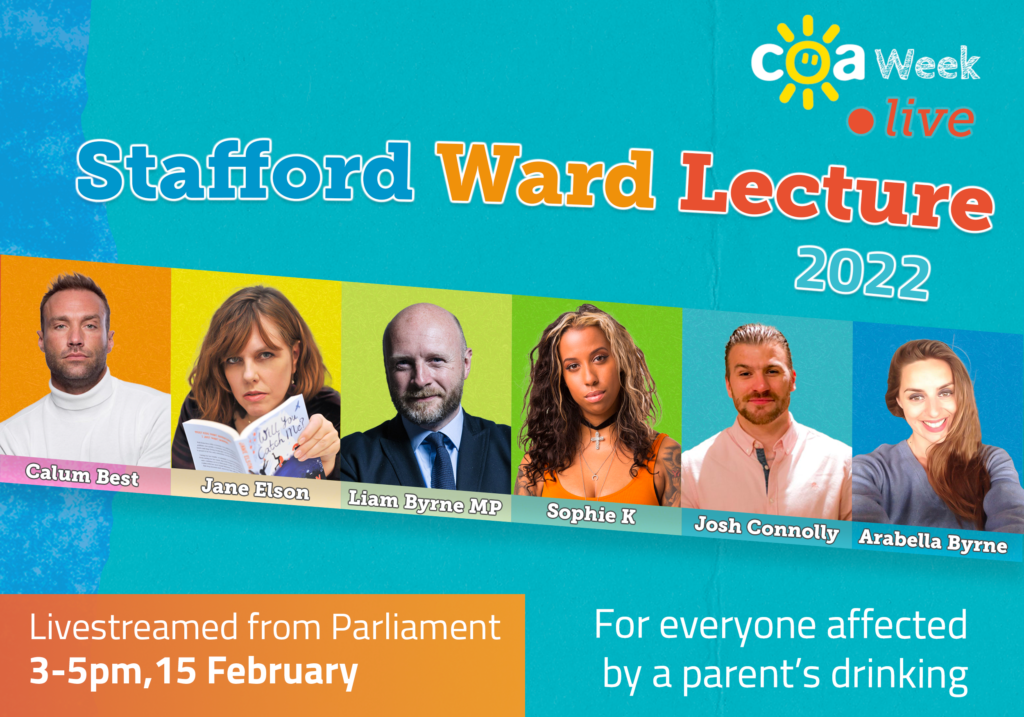 This year's COA Week lecture will be delivered by Sophie K, TV and radio presenter. Sophie is powerful speaker for those affected by parental addiction, having kept the secret of her mother's alcoholism from the world for many years, facing traumatic experiences that still affect her today.
Liam Byrne MP will attend to give a special update on the reforming of the All Party Parliamentary Group for Children of Alcoholics. Other speakers will include Calum Best, Josh Connolly, and Arabella Byrne.
Press invites on request to admin@nacoa.org.uk.
Attendance is exclusive to Nacoa members and special invite. Spare spaces will be considered on request. If you would like to request a place, please contact us via our website or admin@nacoa.org.uk.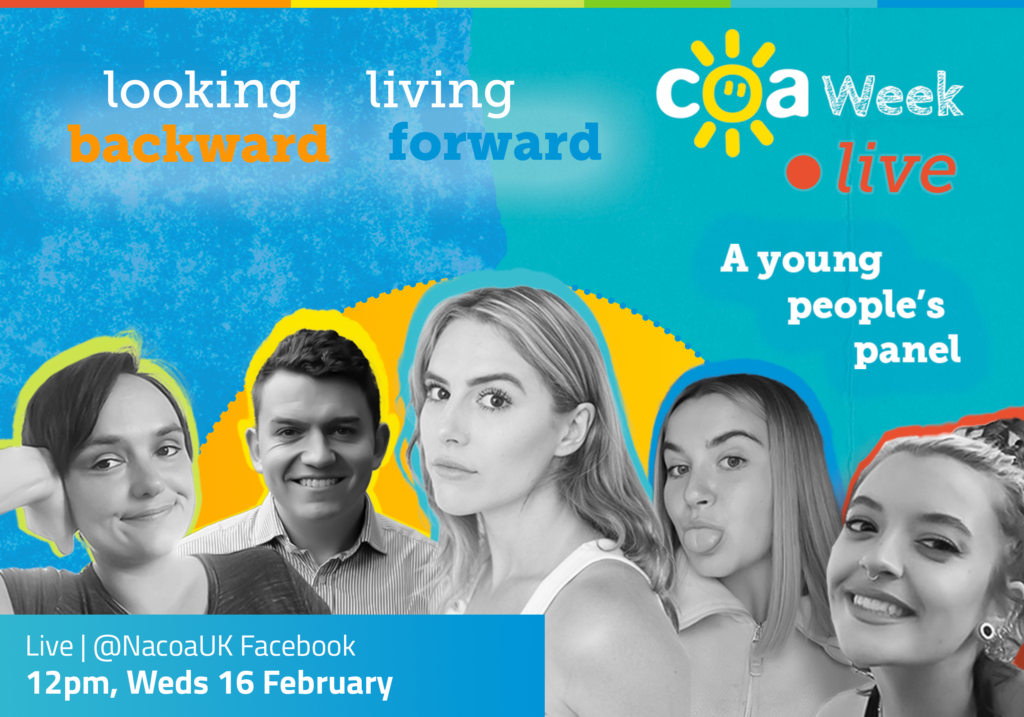 Poet and Nacoa volunteer Lizzie Fletcher will be hosting this first ever young person's panel event for COA Week.
Guests will look back at how children of alcoholics have been affected by challenges of the last few years. Looking to the future, our panelists will talk about the healthy strategies they've found to help. Showing that, with help and support, we can break the cycle of addiction and live happy and fulfilled lives.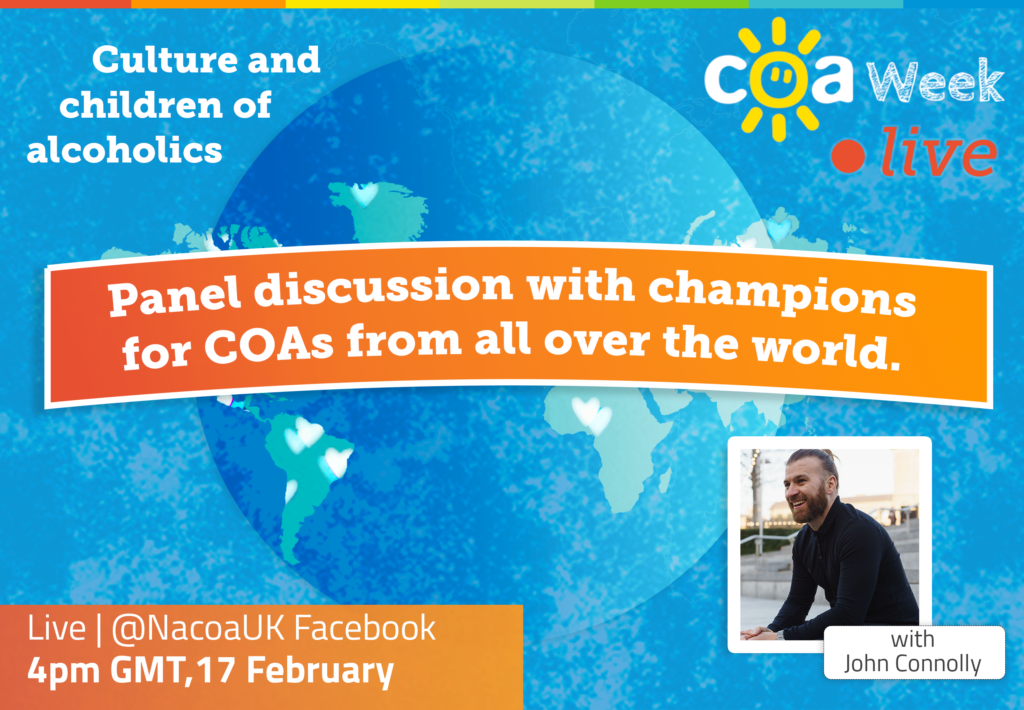 Champions for children of alcoholics around the world will unite to talk about how aspects of culture inform their work. How do attitudes to alcohol and addiction differ? Where do our experiences align? And what can we learn from each other?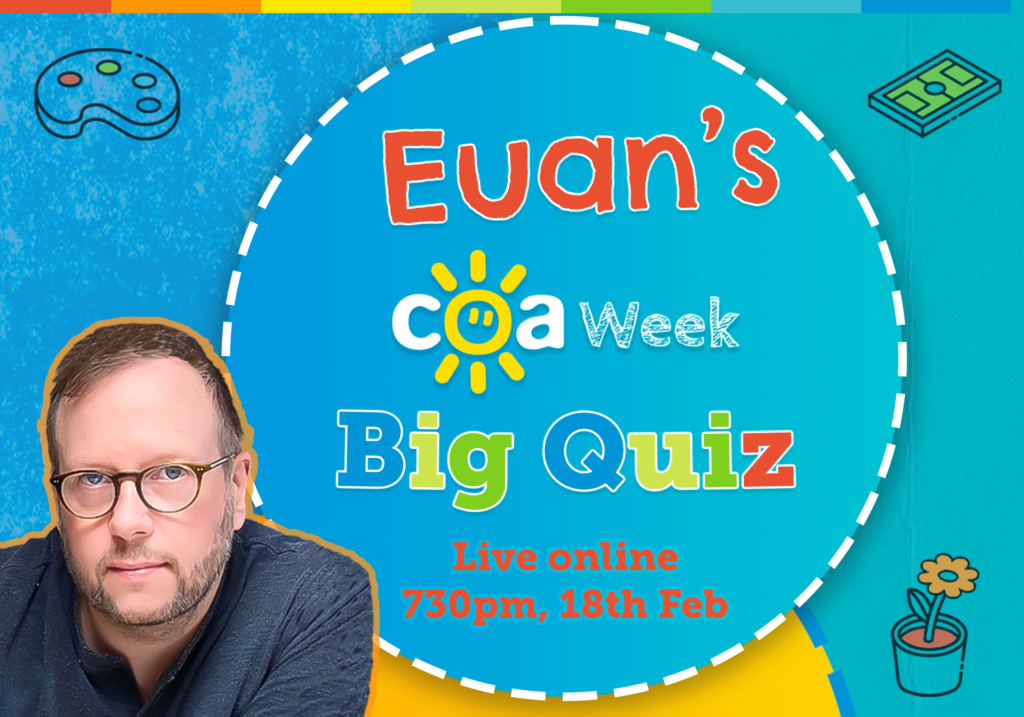 Euan's quiz is back, bigger and better than ever. He is returning with a special quiz for COA Week.
They are family friendly, and a great way to spend your Friday nights. There will be 3 rounds, breaks for refreshments, videos, and lots of laughs…
Fill in contact form to find out more and join in.
What are you doing for #COAWeek2022?
We would love to hear your plans are for this year's children of alcoholics week?
As we enter the 13th year of COA week, Nacoa invite media agencies, businesses, charities and the general public to get involved so we can continue to reach the 2.6 million children in the UK living with a parent who drinks too much.
We would love to feature your work on COAWeek.org.uk. Contact us via the website or admin@nacoa.org.uk.
For ideas of ways to help, visit the COA Week website here.

Request a custom poster for your organisation, contact admin@nacoa.org.uk.
We will produce a custom poster for your organisation, with custom logo and text on top of the below image. Please keep words to a maximum of 30.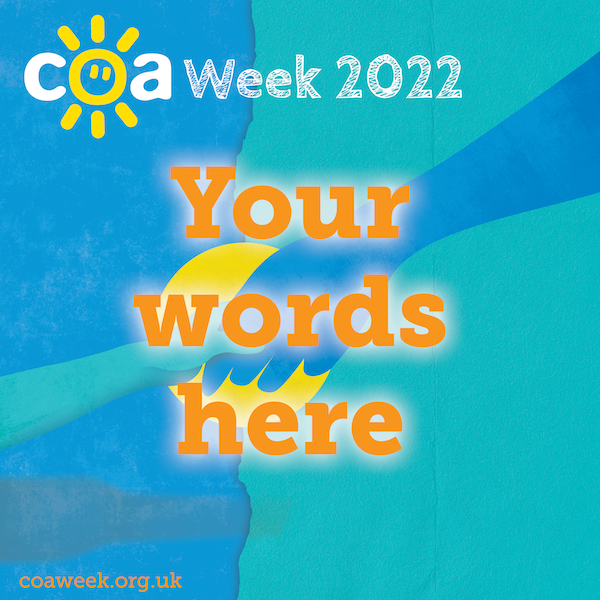 Press contacts, click here.