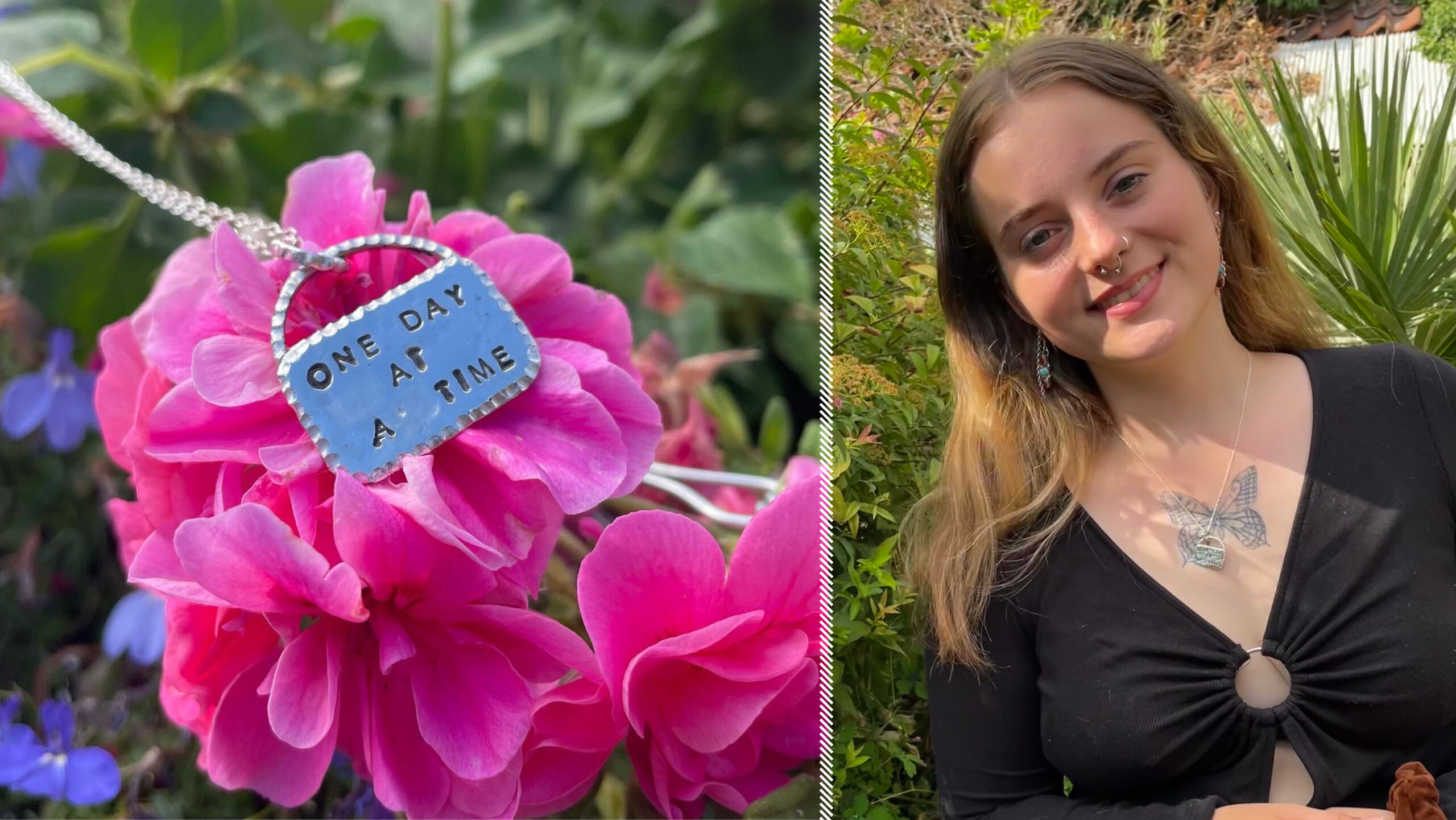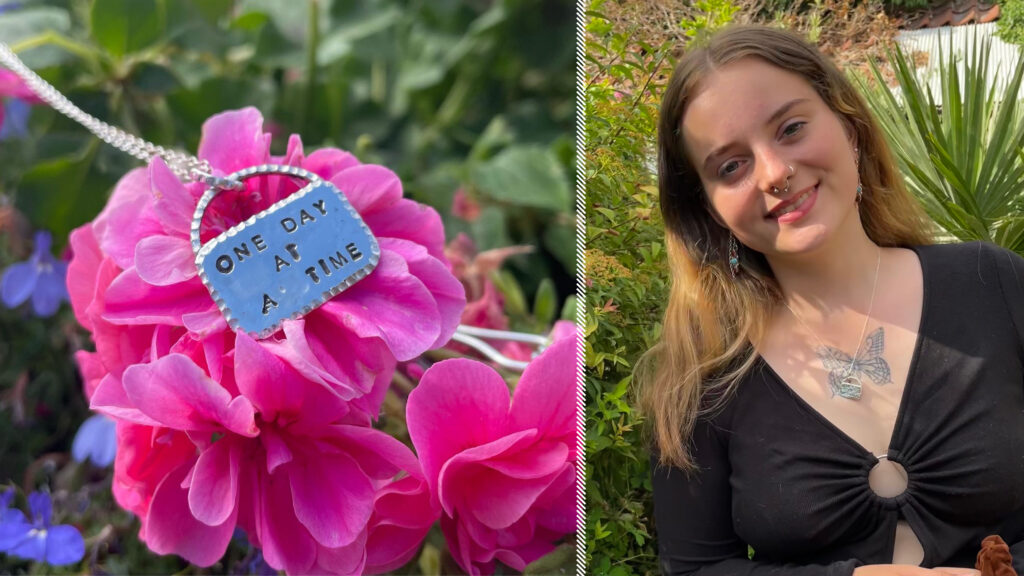 Why I make 'One Day at a Time' pendants for Nacoa | Gretel
'One day at a time' a quote my mum has been saying to me for as long as I can remember. I'm sure all children of alcoholics would've heard this quote before, along with 'keep it simple', 'let it begin with me' and many others. All of these quotes hold a special place in my heart, which is why I've created the 'one day at a time' pendant, so it can be worn close to the heart and be a constant reminder to take things slowly, one day at a time. 
In 2020 I unexpectedly found the art of silversmithing. I think finding a creative outlet is important for children of alcoholics, we deserve to feel free, we deserve to have our inner child come out to play without feeling in fear or on edge. I've realised that finding something you're truly passionate about is what will help you stay afloat in the deep end.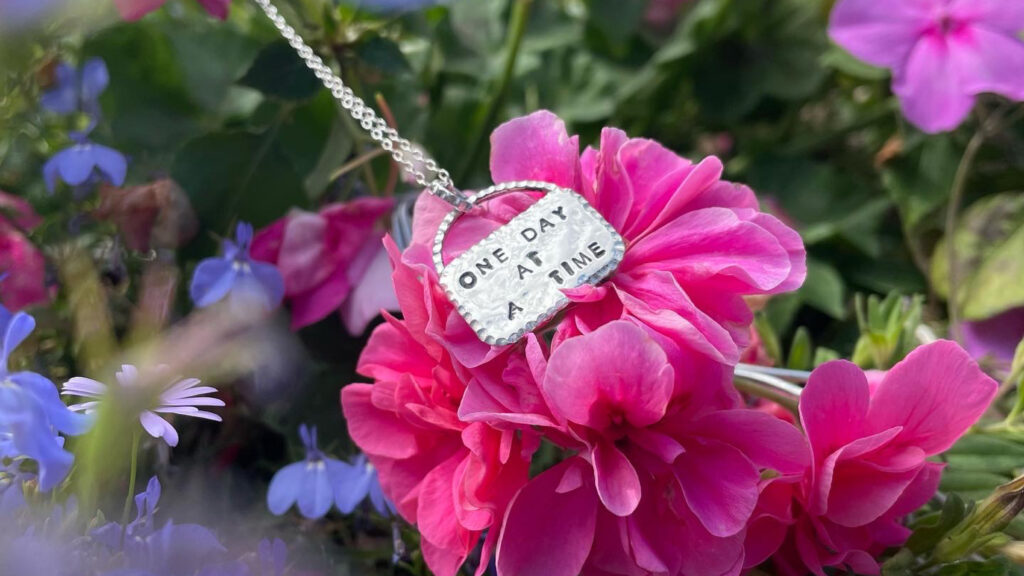 As a child of an alcoholic I think it's really easy to feel like a failure and feel incredibly hopeless, I felt like that most of the time growing up and I would constantly take time off school or work, falling into depressions because of the state my alcoholic parent was in. I now work from home and I really took the quote 'one day at a time' literally as being self employed has given me the power to control how each day goes, I can also take time to focus on my family without feeling any guilt.
My mission as a silversmith and child of an alcoholic, is to inspire people to open up their creative side, find the beauty in hardships by expressing yourself creatively and most importantly allowing your inner child to come out to play.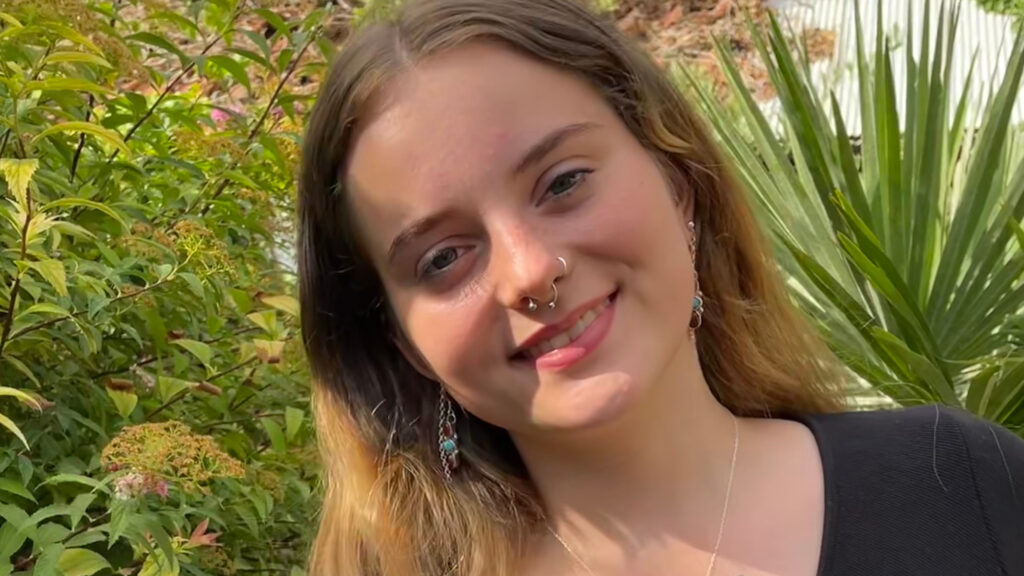 I've set up this fundraiser because Nacoa is a charity near and dear to my heart. I really wish I had known about it as a child growing up but I am grateful to have found it now as an adult. The 'One Day at a Time' pendants are up on my website. All profits will be donated to Nacoa. Each and every pendant will be made from pure love and true passion. This one is for all the children of alcoholics, I'm with you all the way.
Gretel
Visit Gretel's Metals to purchase your 'One Day at a Time' pendant.
Find more feature articles by tapping here.