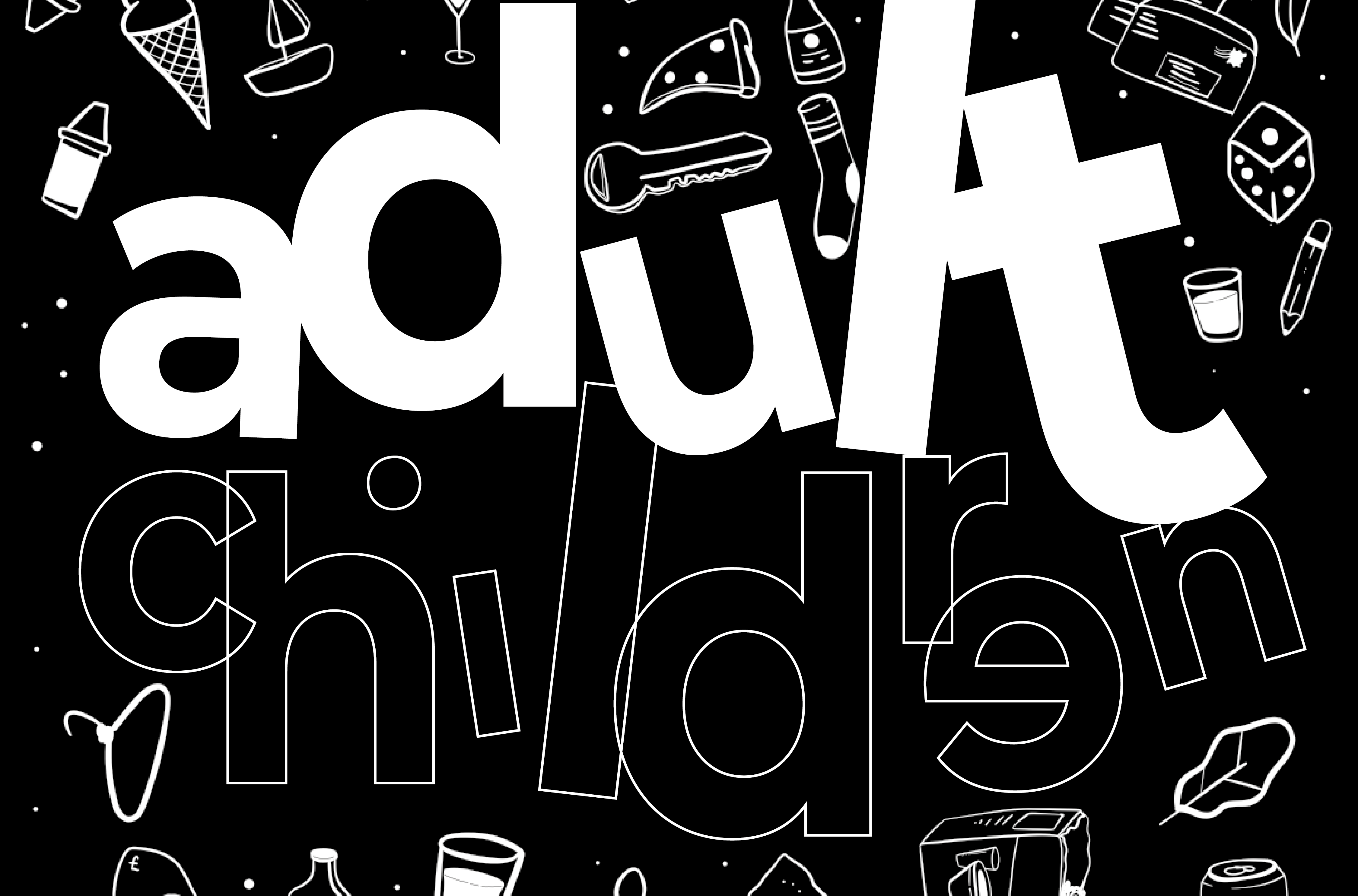 Be part of new 'Adult Children' theatre show


A message from our friends at 'Not Norman'

Hello,
We are theatre makers who have lived alongside those with alcohol dependency and we are gathering stories to make a new NHS supported show about the impact this has on people's lives. There are 3 ways you can get involved:
1) Our Online Group Discussion Sessions
2) Submit a written account
3) Arrange a one to one interview
We would like to use extracts of these stories and themes discussed within the finished show. There is an option to remain anonymous.
To get involved please see below the poster. Please do share with any individuals or networks to whom you think the project would be relevant or useful, we are keen to have as broad a reach as possible with this project.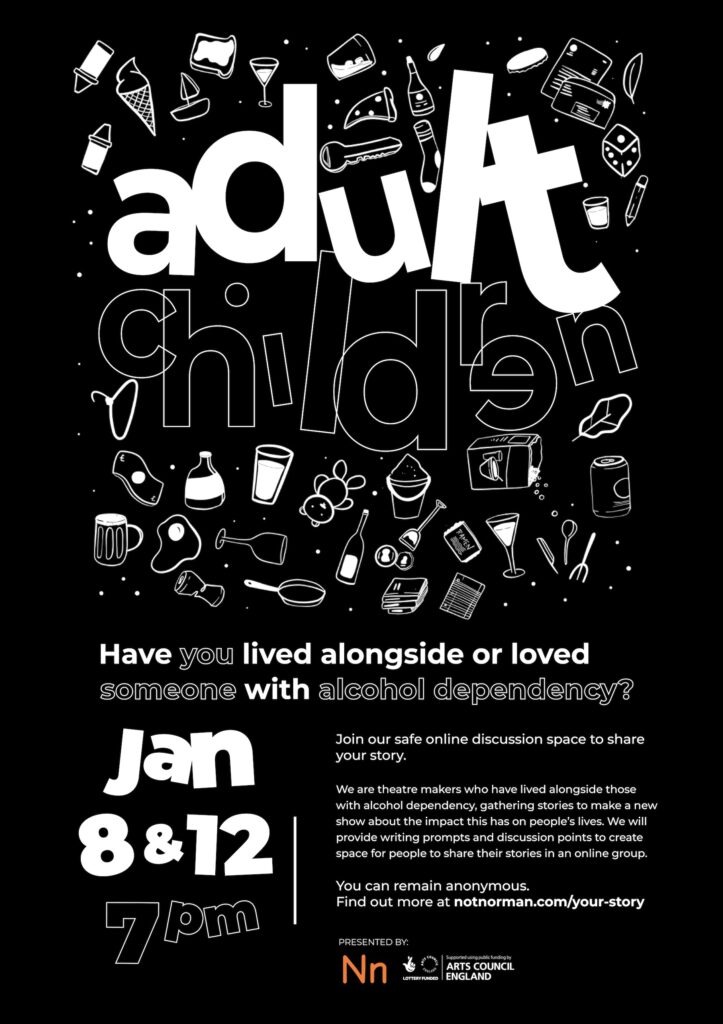 Online Discussion Group
We have groups taking place on zoom on Friday 8th January at 7 pm (for Emerging Futures Members) and Tuesday 12th January at 7 pm (open to anyone). https://forms.gle/rVtNzP6y2p3W6NU29
Submit a Written Account
You can submit your story here: https://forms.gle/WdXH5qjwBBu8D5JT6
Arrange a one to one interview
Email us at notnormantheatre@gmail.com
For more information about the project, including support resources, please visit: http://www.notnorman.com/your-story.html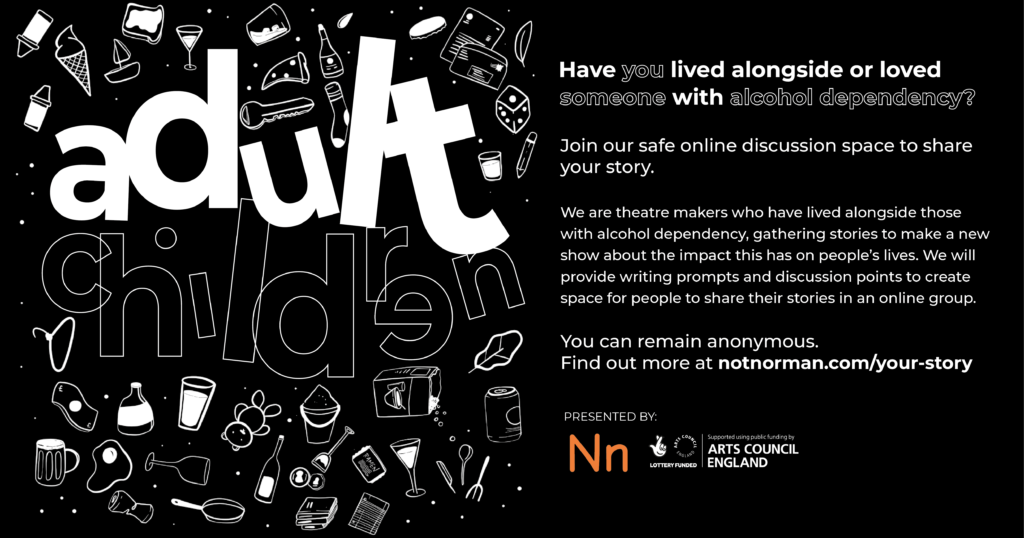 Adult Children was originally born from the provocation 'how do we make auto-biographical work safely?' As artists, we are often expected to draw on personal experiences as part of our creative process, willingly opening old wounds in the name of collective truth and understanding. We explored alternative models to using lived experience in the rehearsal room without leaving artists feeling exposed or burnt out.
Our shared experience was living with and loving those with alcohol dependency, whether they be family members, lovers or friends. Throughout the week we experimented with different techniques and styles to create something creatively interesting and emotionally truthful, whilst prioritising the wellbeing of our creative team. The process was powerful and cathartic. We realised the rarity of flipping the script and shifting the spotlight away from those with alcohol dependency and onto their surrounding network.
For further information around the next stages of the project please see: http://www.notnorman.com/adult-children.html
Please feel free to contact us should you have any questions. We hope to speak with you soon.
Megan and Diana
Not Norman Theatre