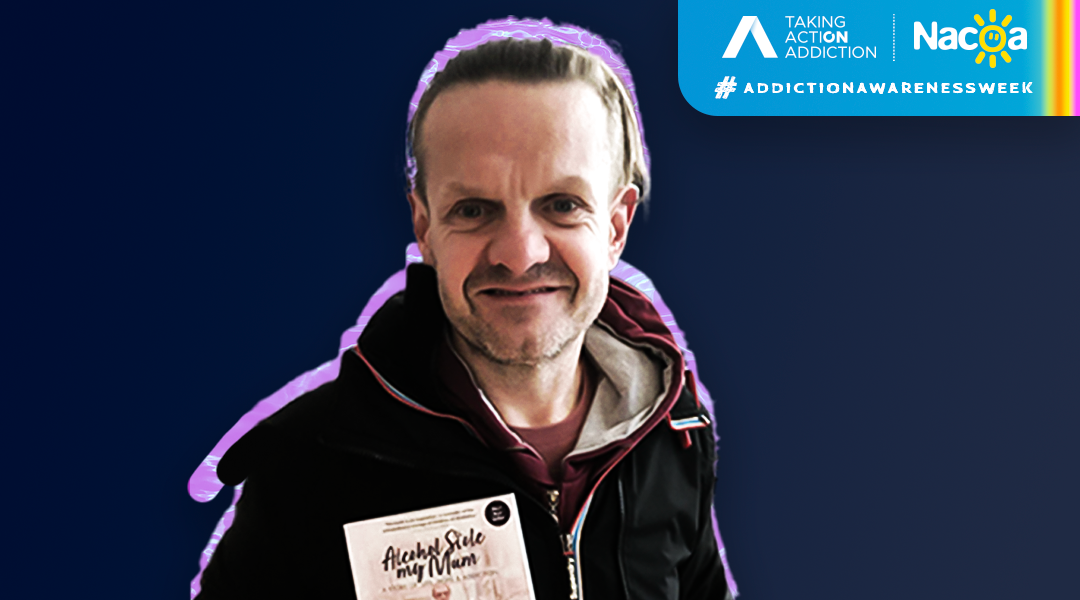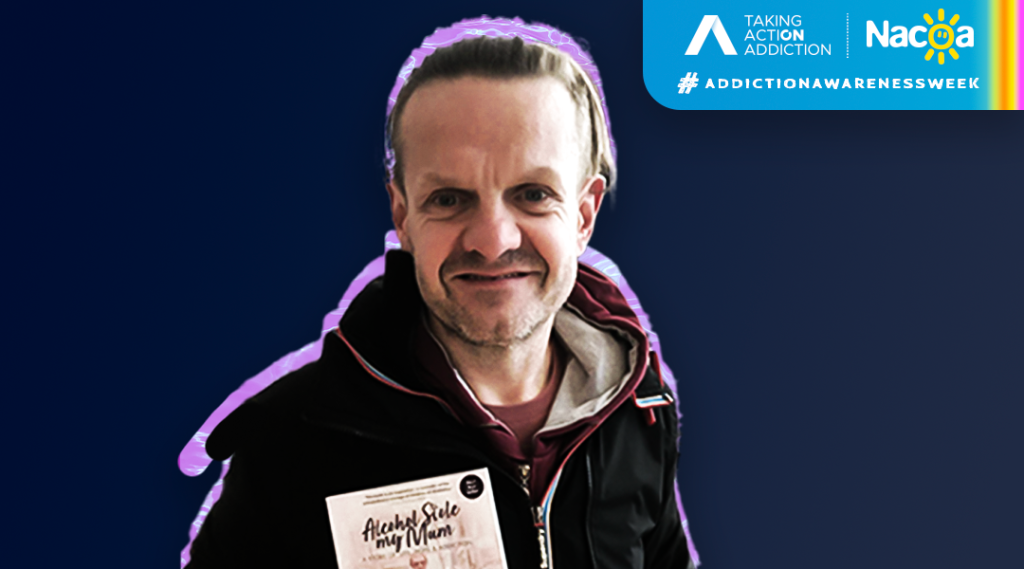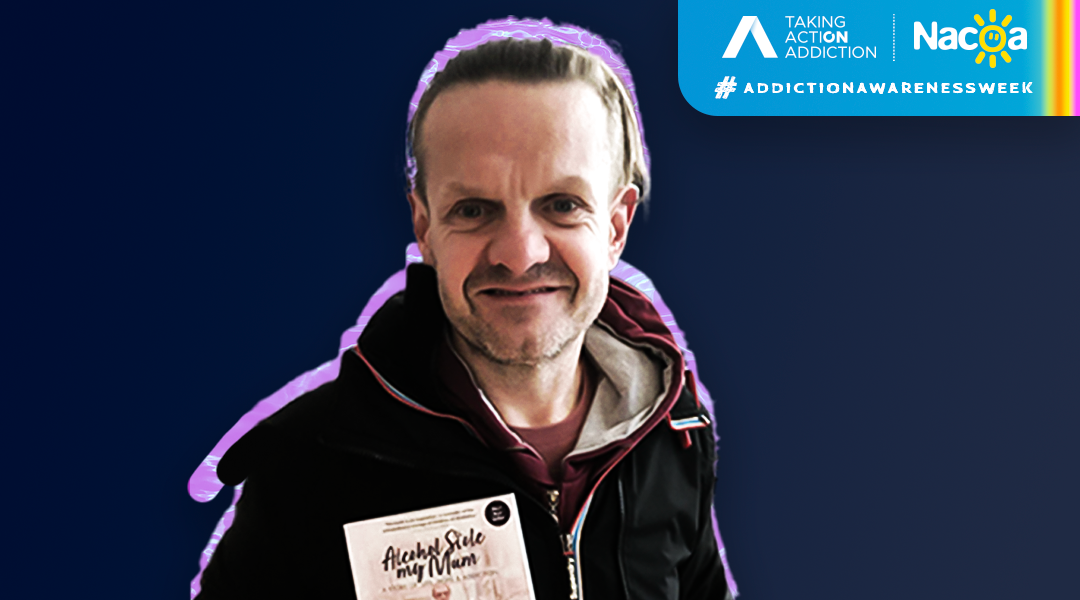 Alcohol Stole My Mum | by John Taylor
I do not know where and when I got the title but it seemed absolutely perfect for the memoir I wanted to write.
Many years ago, I read a book written by my good friend and esteemed author Paolo Hewitt called 'The Looked After Kid.'
Paolo's book was inspirational for me as it detailed the abuse that happened to him as that little boy but also highlighted the resilience and strength he showed. Oh how I identified with him and I vowed one day to write about my childhood but the time wasn't right. Both of my parents were still alive.
However, a decade and a half or so later, I met (then shadow health secretary) Jonathan Ashworth in a parliamentary event I was attending. He spoke about his childhood growing up with an alcoholic father. Chatting to him afterwards, I told him that I always wanted to write a book about my childhood and he has inspired me to start it. Johnathan said to me I should write it because it will help a lot of people. So with encouragement from one of the most important people on health in the country, in lockdown I started to write down everything that happened to me as that little boy.
It starts as a love story
My book starts off as a love story about a young boy who adores his mum. However, the love soon turns to hate as I watch my alcoholic mother being beaten regularly by my violent father. I blamed myself for the domestic violence I was witnessing.
As that little boy, I tried my hardest to get my mum sober but never could. So I soon learnt to hate myself
As I reached my teens, I found a magic potion that took away my self-hatred. It was ironically the thing that caused me so much harm as that little boy — alcohol. I was careful not to become an alcoholic like my mum, because I didn't want to damage my children's childhood like mine was.
However, alcoholism does not play fairly and does not listen to reason. I became an alcoholic, just like my mum.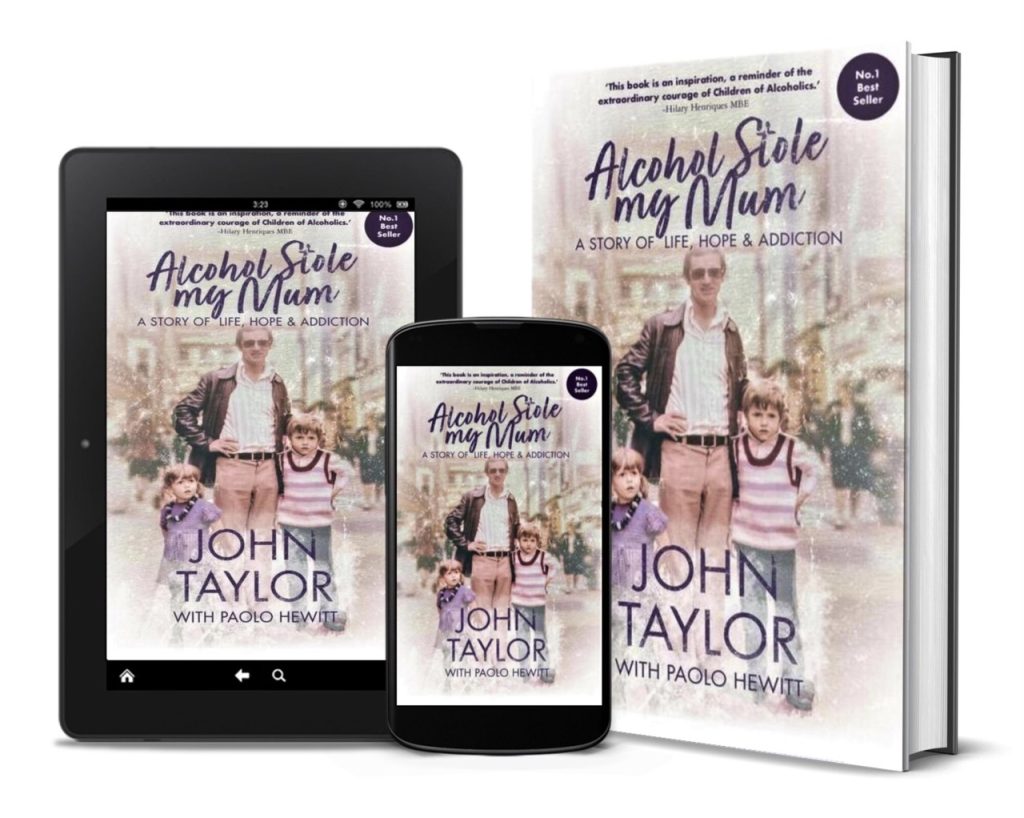 I chose recovery
So in 2003, I am sitting in a rehab in the midst of a mental breakdown with a question to ask.
Did I want to get sober and see my little girls grow up?
Or did I want to be like my mother and fill my little girls with the shame that I felt as a child?
Luckily, I chose recovery and I am now in my nineteenth year without a drink or drug (one day at a time).
I trained as an addictions counsellor and have worked for many years with families affected by someone else's drinking and/or drug use (the forgotten people of addiction). I have been running a families service for Turning Point in London since 2011.
My best-selling book 'Alcohol Stole My Mum' is about generational addiction in my family. I wanted to delve deep and expose the harm, trauma and abuse I suffered as that little boy and how it had made me the man I am today.
For the structure of the book, I have used my gift of recovery, therapy and of experience as a counsellor. It explains the process I was going through as that little boy as I navigated the warzone that was my childhood. It is a story of light through the darkness. It is me finding my voice that I was never allowed to have as a child.
A question I get asked a lot is who did I write it for?
The answer is for many people I hope.
I wanted to delve deep
A big inspiration for writing my book is for the millions of children worldwide who are being traumatized in their own home because of their parents drinking. One in five children in the UK are affected by their parents drinking. If I think too much about this statistic it can automatically take me back to my eight year old and fills me full of sadness and fear. That young boy with dreams and aspirations that were destroyed by his mum's alcoholism.
I've been overwhelmed by feedback from people who have read the book and told me that I have given them permission to talk about their childhood growing up in alcoholic homes.
A 'lifer' in HMP Barlinnie, a prison in Glasgow, said that he cried for the first time in his life whilst reading the book. That really moved me.
I hope my book can help the children and adult children of alcoholics everywhere realize that they are not alone.
I feel like I am a free man today. No more dirty secrets to hold. It is my coming out. I realise now that I do not have to carry anyone else's shame anymore.
The biggest inspirational for my book, and who I dedicated it to, are my two beautiful daughters who are now two young beautiful woman. Without them I would not be here, I know that. They were the driver in my stopping drinking, because I wanted to stop the cycle of addiction being passed on to them.
My girls do not feel shame
The greatest gift I have been given in my life is that my girls do not feel shame around me that I felt around my mum. They do not run away from me like I used to run away from my mum to stop the shameful feelings I had of her.
One of my daughters will not read the book because she says it will make her too sad but the other one has and sent me this message when she read it. I cried my eyes out like a little boy when I read her message. Maybe they were tears that I was never allowed to have as that eight year old.
Hello Dad
Hello Dad,
I just finished reading your book and I'm lost for words.
It's hard to believe you are the person you are today after decades of traumatising experiences, especially in your childhood. I loved every bit of the book and it makes me even prouder to have you as a dad. You really dug deep and turned your life around. It's never too late ❤
I love the sarcasm in your book a times too, it was a great addition xx
Overall I found it so interesting to learn about everything that went on for you and sorry you had to deal with that but it's probably why you are so resilient today, love ya xx
This makes the writing of my book all worthwhile.
John Taylor
Purchase your copy of 'Alcohol Stole My Mum' here.