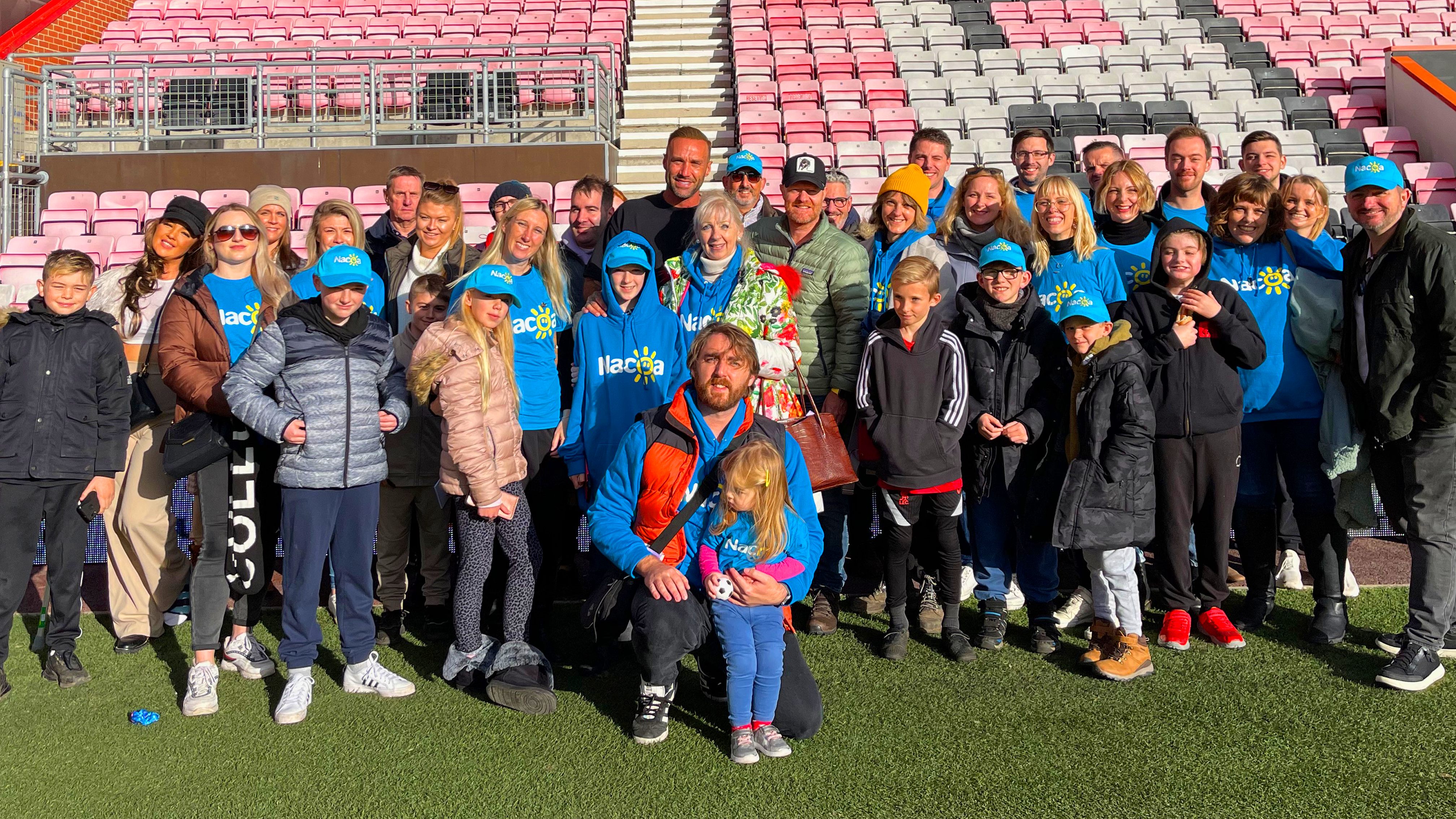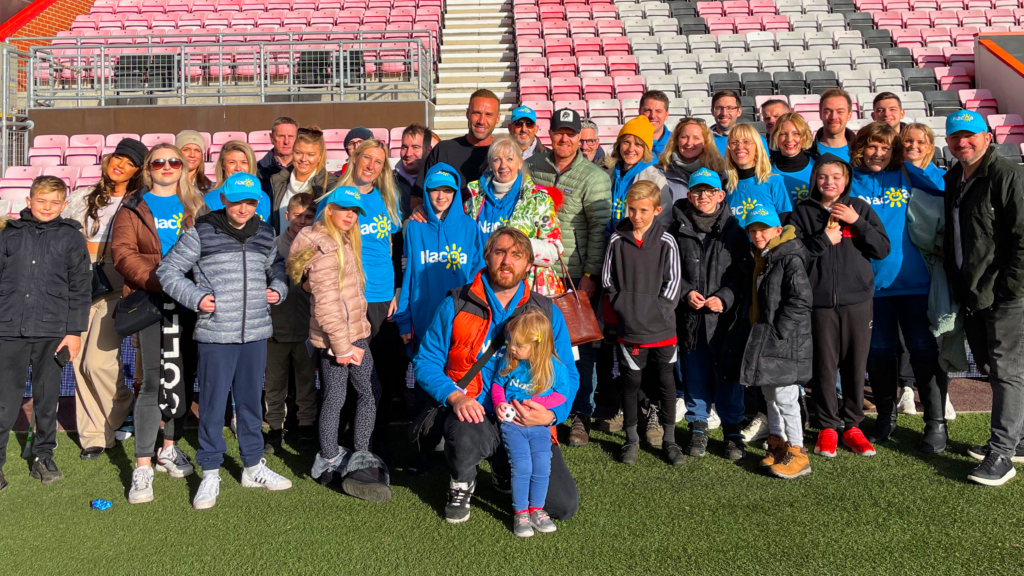 Calum Best's 'My Tribute' a stunning success
Calum Best's My Tribute charity match at Vitality Stadium was a stunning success in late November. A number of high-profile names and former Bournemouth players took the pitch at Vitality Stadium. It was a brilliant game of football, raising money for the Cherries Community Fund and Nacoa.
Nacoa supporters got the VIP experience in a large group of reserved seating. To make it extra special, Calum Best and Jake Wood also organised a special pitch-side meet and greet with Nacoa friends and families.
It was sensational to see well over 5,000 people come out to watch the game and enjoy the family friendly atmosphere.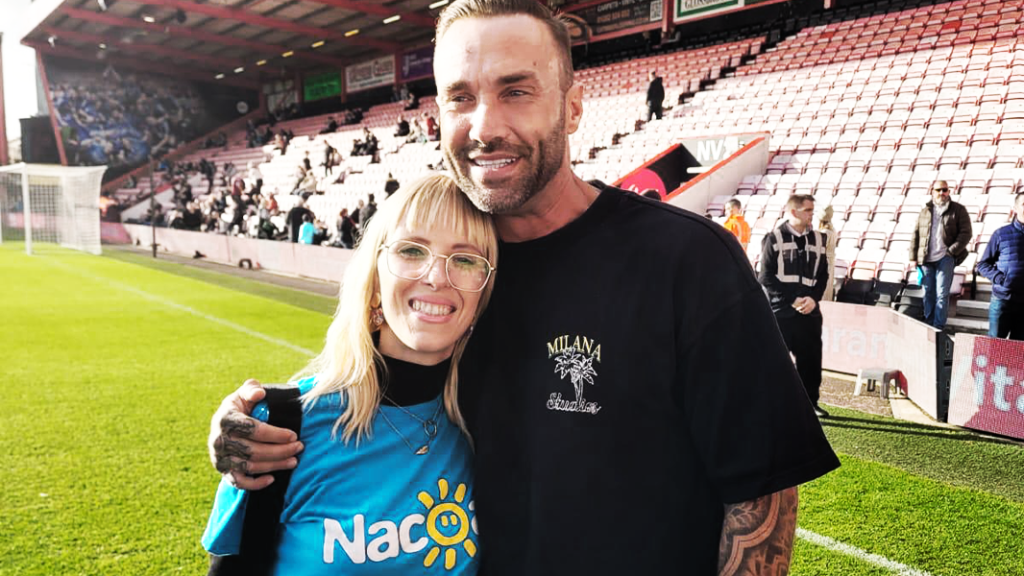 Edge of your seat action
The celebrities included the likes of Ant Middleton, Jeremy Lynch, James Arthur and Dwain Chambers, as a whole host of familiar faces took part. Harry Redknapp took charge of the home team while Ian Holloway took charge of the away team.
Lynch, a football freestyler who boasts over seven million YouTube subscribers, opened the scoring for Redknapp's Rovers. He then finished off a beautiful one-on-one.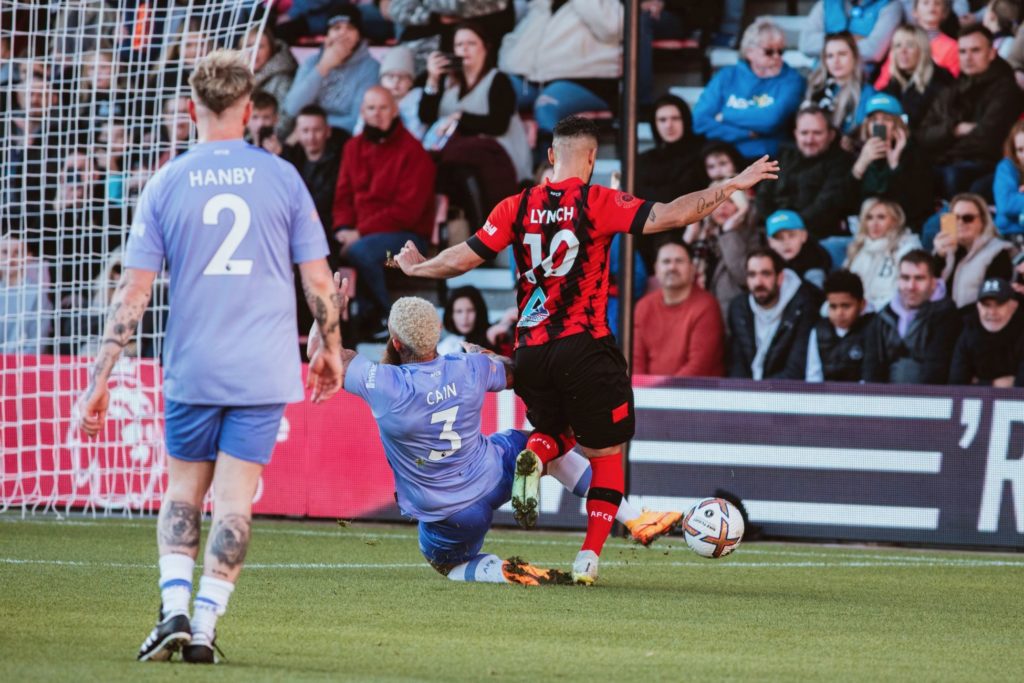 Jamie O'Hara highlighted his pedigree with two sensational strikes from distance before Pitman pulled a goal back for Holloway's Heroes. The Cherries also fans revelled watching home hero Pitman in action and he got his second goal of the game just before half-time, bringing the scores to 3-2.
Former Love Island star Billy Brown scored to restore the two-goal advantage for Redknapp's Rovers in the second half. O'Hara went on to complete his hat-trick, following a great pass by Eastenders' Dean Gaffney.
Elphick then pulled down Fletcher in the final stages of the match. Sam Bailey, winner of The X Factor, emphatically slotted home from the penalty spot to ensure the game finished 5-3.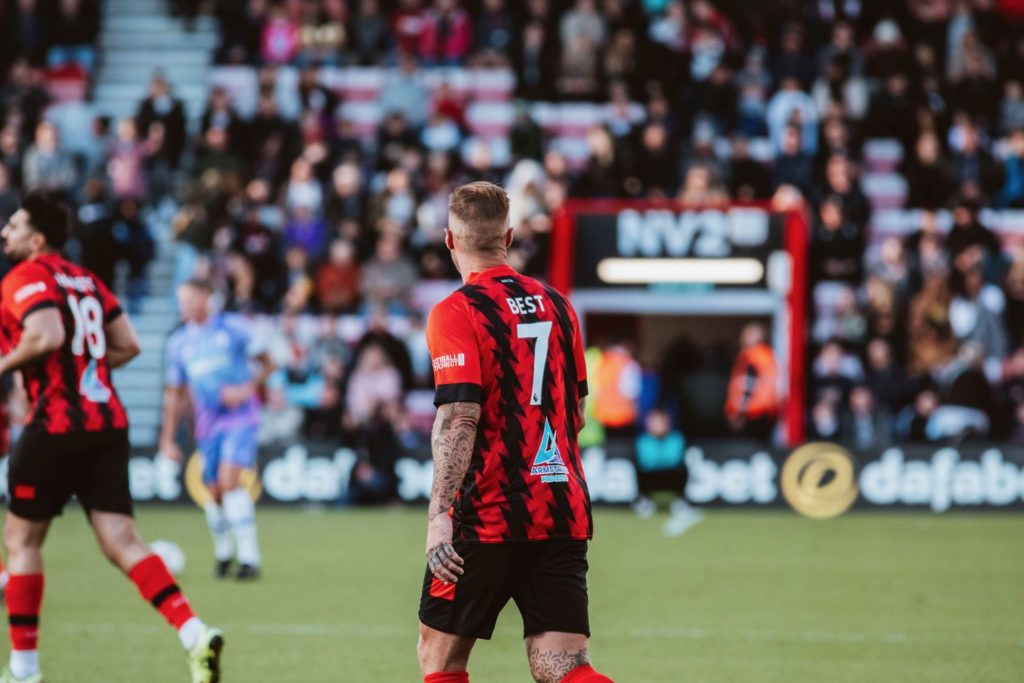 My Tribute by Calum Best
Calum Best arranges superstar matches in tribute to his father and captains teams of celebrities. Regulars also include stars of soccer, screen and socials: Jeremy Lynch, Jake Wood, and Jermaine Defoe.
'It's so important for me to be a Nacoa patron. If I'd known there was someone I could talk to or even someone to listen it would have helped me understand and cope with my dad's illness. I hope kids and young people feel they can ask me for help and see that things can be different if you talk about it.'

Calum Best
Sellebrity Soccer specialises in staging celebrity football matches throughout the UK and raises thousands of pounds for charities like Nacoa.