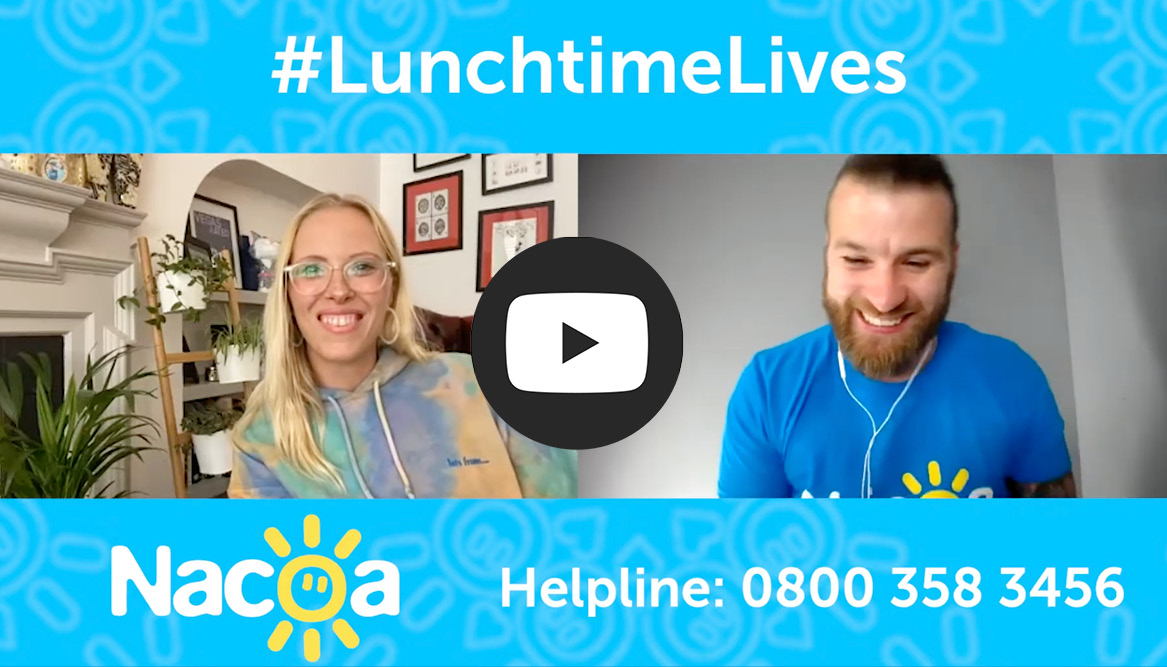 Since lockdown began, Nacoa has been hosting 'Live' events on the Nacoa Facebook channel. Featuring conversations with prominent advocates for children affected by their parent's drinking.
In this series of Lunchtime Lives, we'll be meeting with people who have changed the lives of children of alcohol-dependents through their own advocacy and heroism. And in this episode we met Ceri Walker.
Ceri is a multi-award winning film maker about growing up in the shadow of a parent's alcoholism (available on the Nacoa YouTube Channel). Her clothing brand Dreaming of Eden raised funds and awareness for Nacoa through her bespoke 'Going My Own Way' designs. She is also an award winning writer, and has appeared in various magazines and radio programmes to share her heart-breaking story.