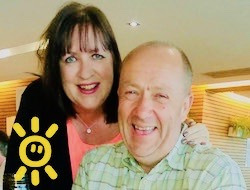 Nacoa supporters Carmel and Mark Warren recently celebrated their 30th wedding anniversary. Rather than ask their friends for presents, they kindly asked their guests to make donations to Nacoa, raising over £200.
They wanted to give something to Nacoa for personal reasons: 'We have some friends that have benefited from the support from Nacoa. Their support helped the family through difficult times, and we hope that other children benefit from this donation too.'
Nacoa runs entirely on voluntary donations, and receives over 22,000 calls for help per year. Without the amazing support from people like Carmel and Mike, we simply couldn't do what we do.
If you would like to raise funds and awareness at your special event, you can find more info at the following link: https://nacoa.org.uk/get-involved.html