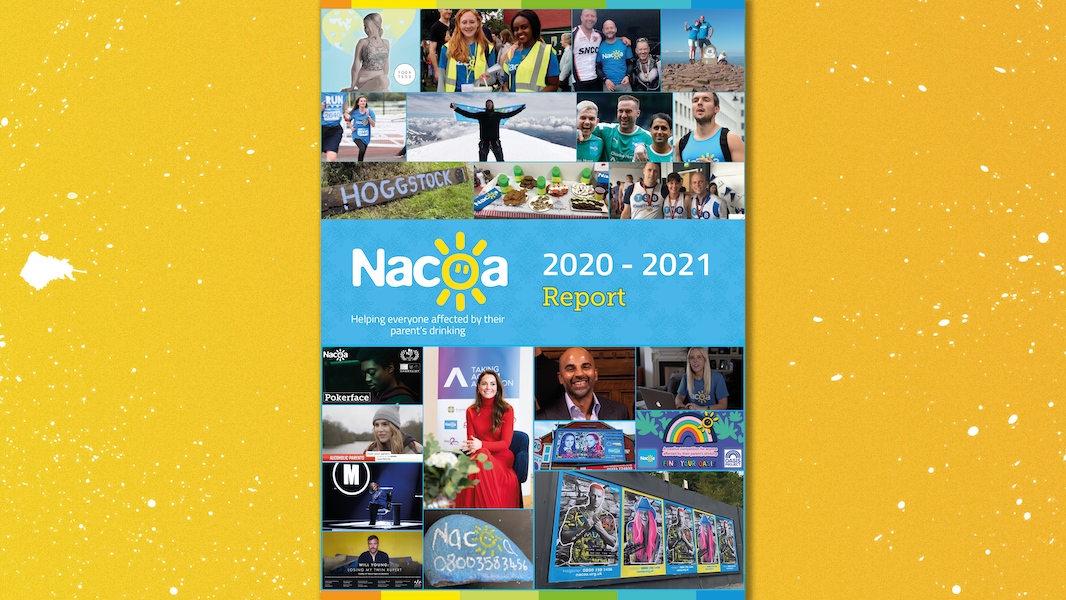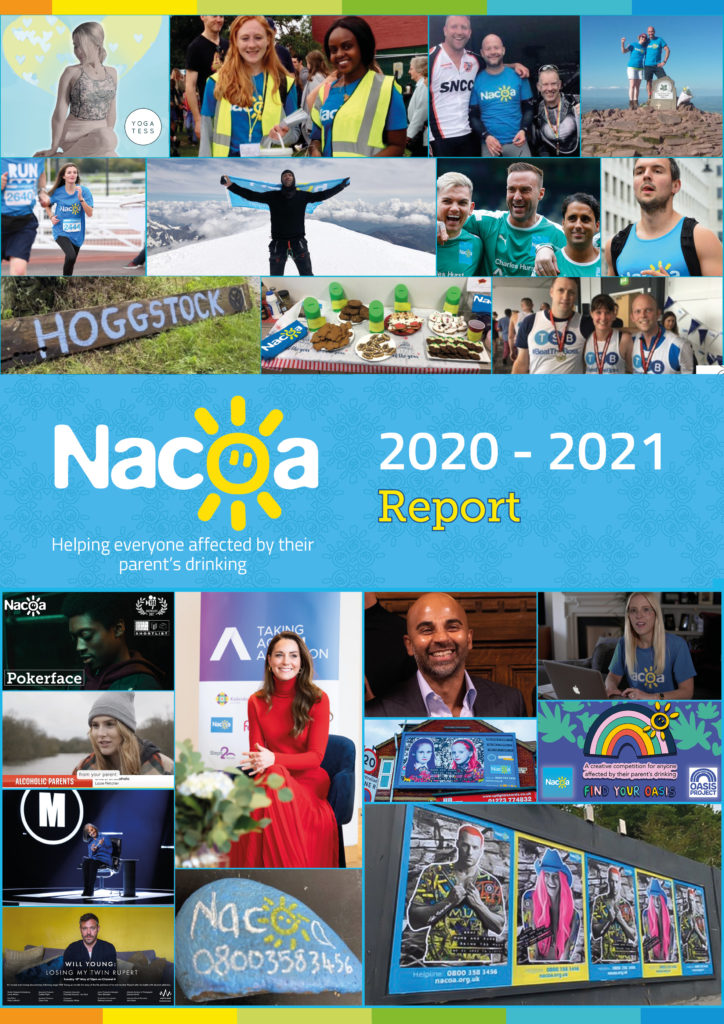 Nacoa Report 2020 – 2021 published
Nacoa's 2020/21 Report is out today. The front cover pulls at the heartstrings for everyone at Nacoa, reminded of the resilience our organisation showed during the Covid years.
The report tells the story of the early days of 2020 and the cataclysmic effect Covid had on the lives of children of alcoholics.
In 2020 and 2021, lockdown forced families trapped in addiction into isolation. Online and remote services became even more vital, and Nacoa quickly adapted to address new challenges.
The Nacoa Helpline did not close a single day through the pandemic. We saw much high profile coverage on the BBC and elsewhere about the significant and, often alarming, increases in demand for our services.
Fast growth
Nacoa remained open every day while safe havens in young people's local services were locked down. This led to large sustained spikes in use of Nacoa's services.
Nacoa has managed fast growth in awareness and use of our services. CEO Hilary Henriques MBE writes how Nacoa stands strong, even after Matt Hancock cut the entire Government Strategy for children affected by a parent's drinking. All at a time when alcohol deaths and problem alcohol use continue to spiral out of control in the UK.
Despite the gloomy political backdrop, the Nacoa community, represented on this front cover, is a shining light!
Courage, compassion and kindness
Chair of trustees Dr Anne-Marie Barron notes that her research shows that taboos around looking for help are being broken, and that is thanks to Nacoa and the sharing of our message by this amazing community.
As always, there will be challenges ahead. Nacoa will face them with courage, compassion and kindness.
Check link in our bio to have a read. Please, if you haven't already, consider becoming a member so we can continue to provide a lifeline for some of the most vulnerable children in the UK today.
Read the Report in full here.