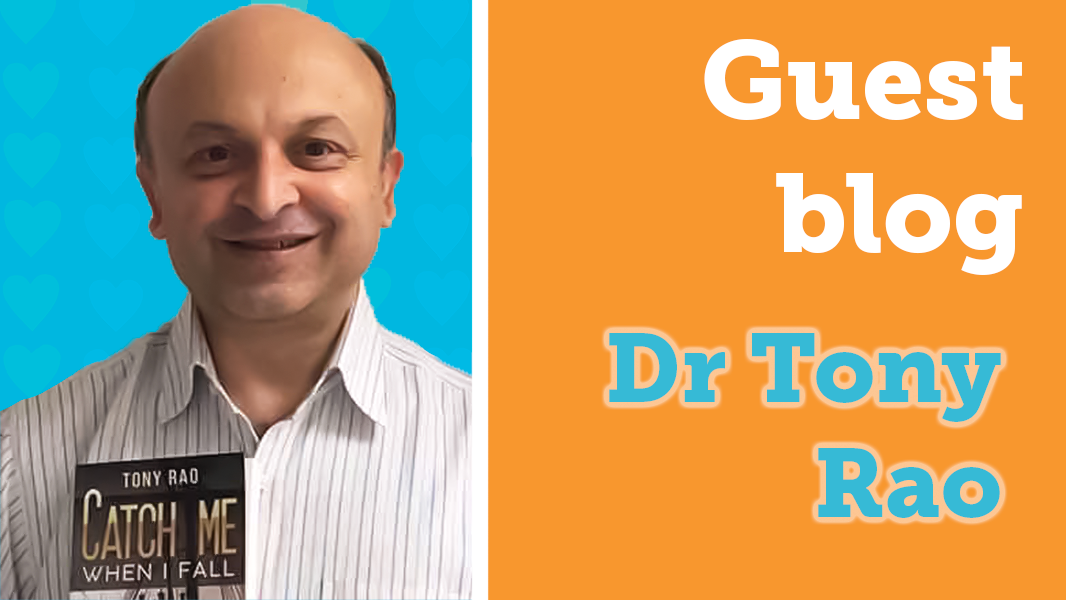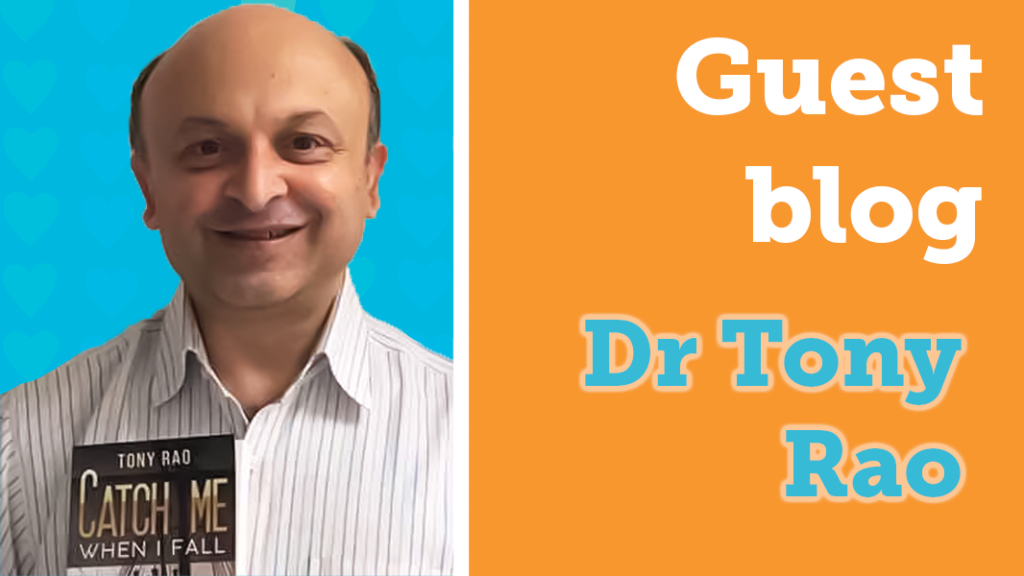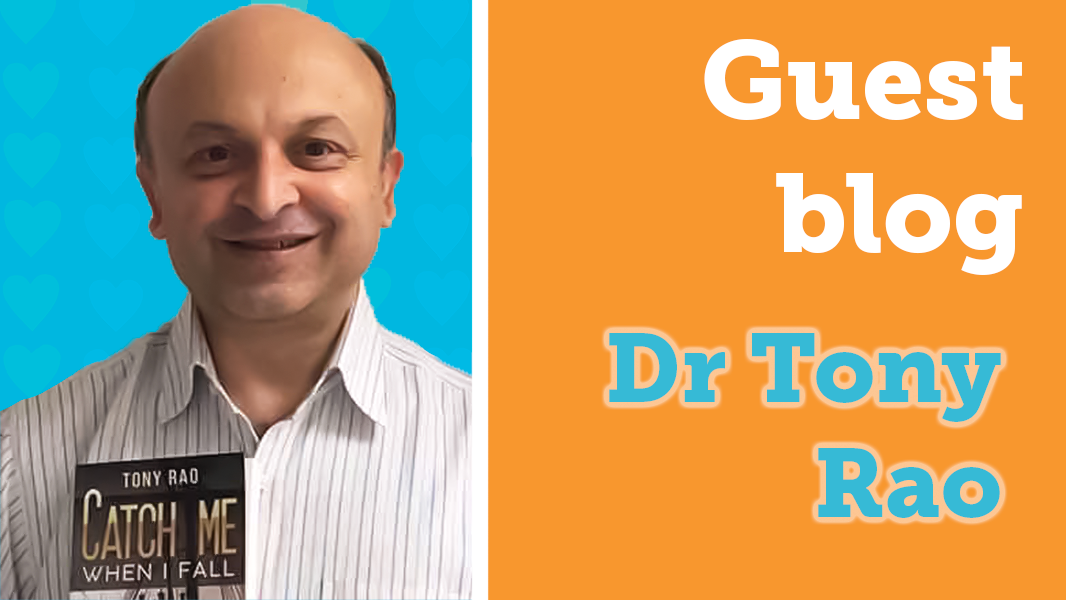 'The child of an alcoholic grows older'
Today, we are honoured to welcome a special blog by Dr Tony Rao, who has just published his new novella 'Catch Me When I Fall'.
Tony is a consultant old age psychiatrist who worked for over 20 years in an inner-city area of London with a high rate of alcohol misuse in older people.
'Catch Me When I Fall' is a book that poignantly details the choices one faces as the child of an alcoholic parent. It navigates the complexity of growing older as someone affected.
If you are an adult affected by a parent's drinking, #URNotAlone. You can find help and support here.
---
Why I wrote 'Catch Me When I Fall' – Tony Rao
It was a culture racked with poverty, a culture where countless generations became trapped in a mesh of deprivation and a culture in which I was immersed for over 20 years. And so I wrote about it, stretched every emotional sinew possible to its sticking point and let it seep into every word, every page and every chapter of the novella that I wrote about the child of an alcoholic.
Although brought up in Cambridge, the square mile steeped in learning was a far cry from the streets around the most deprived part of the City, where I spent my formative years. They were streets not dissimilar to Bermondsey, although no match for the homes caught in the time-warp of Dickensian squalor which I was to find myself visiting. Bermondsey was a community that I remained to serve until the fight for social justice was one that was to start a sea of change which recognised the need to speak out for older people who needed everything and asked for nothing.
Bermondsey, once a London borough all of its own, had been the beating heart of the docks for centuries, but where alcohol had played its part in both economic prosperity and lifestyle. Pubs were where the community socialised and where dockers would drink at 5am and at midnight. At one time, it was also where they were paid, with money taken compulsorily from their wages to pay the barman. When the docks and factories closed 50 years ago, the drinking culture continued unabated, with many older people now drinking behind closed doors. It was behind one such door that I encountered the fictional Peggy Lighterman.
Many a ward round as a consultant had been spent listening to harrowing narratives of patients who ran scared as children as the door slammed shut at night to welcome a father whose drinking had turned him into a simmering cauldron, as they felt the white heat of his ire. There were times that I would well up as I listened to accounts of children bolting for the back door and running scared from the ogre with an iron bar, the physical and emotional scars etched into their souls. Their mothers would suffer in silence, with nowhere to turn. Nobody could turn back the clock, but at least I would help them to work through their feelings of anger, shame and guilt.
The catharsis I felt in writing my novella was a chance to tell the world of how trauma can be carried throughout the life of the child of an alcoholic parent. Where the wounds could so easily be opened by life events that trigger thoughts and feelings numbed by drinking and mark out a path to addiction which can be a bottomless pit into which the hand of help comes only when it is too late. Inspired by the tireless work of Alfred Salter and a desire to improve the lives of older people with alcohol problems, my novella also interweaved my own personal fictionalised narrative-the way in which my own brother lived with and suffered with a culture of ignorance around Autistic Spectrum Disorder.
I could never begin to imagine what it felt like to step inside the shoes of Peggy Lighterman, but I tried. I really tried. And I hope that what I have created is a message to the world that older people with alcohol problems wear trauma like an invisible cloak, but we can all help them to rise above their addiction. That takes time and effort and a deep commitment. Let's hope that it inspires many more to walk the walk of social justice. We all know a Peggy Lighterman. It's our collective responsibility to make sure that they have a chance of recovery. It's never too late.
Buy 'Catch Me When I Fall'
Available to purchase for £9.99 here. All proceeds donated to charity.