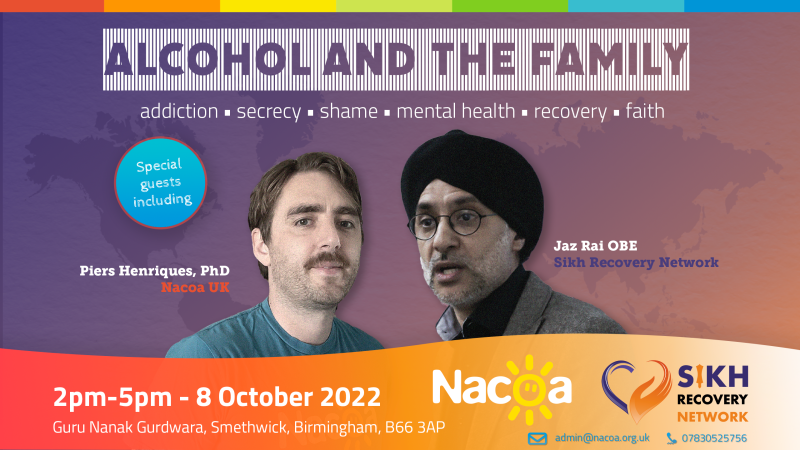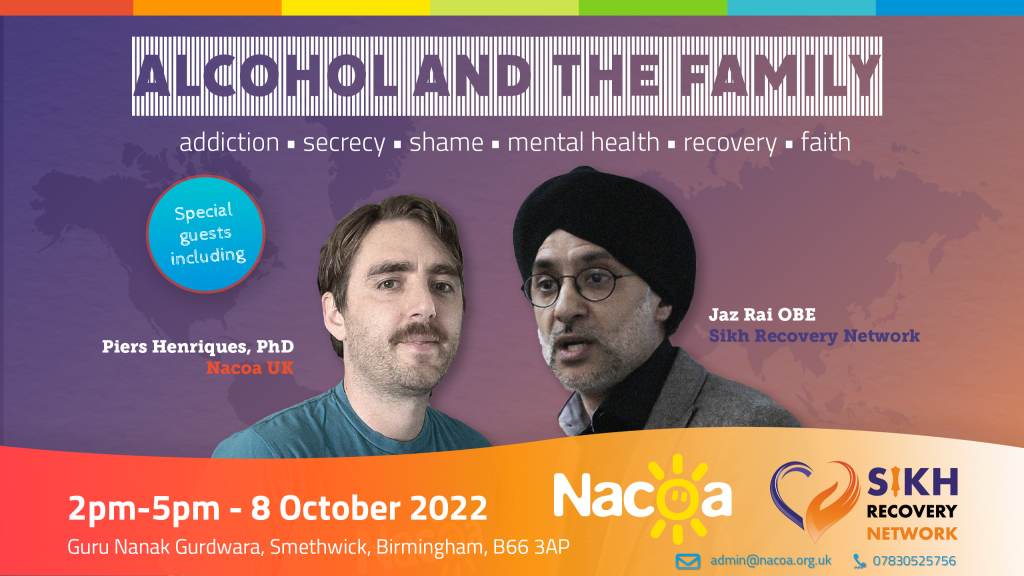 Free Nacoa and Sikh Recovery Network event in Birmingham
27% of British Sikhs report having someone in their family with an alcohol problem.

BBC Digital
Nacoa is collaborating with the Sikh Recovery Network putting on special events at Sikh temples and community centres. This will offer time to share and talk about alcohol harm and its impacts on the family.
This week Nacoa and Sikh Recovery Network will be visiting Birmingham to host a free event in one of the city's most beautiful temples. All are welcome to attend and join in:
2-5pm, Saturday 8 October 2022 | Guru Nanak Gurdwara, Smethwick, Birmingham, B66 3AP
Speakers will include prominent voices for their respective charities. Piers Henriques is Head of Communications for Nacoa UK, leading countless campaigns to put children's voices first. Jaz Rai is one of the most recognisable voices for recovery and addiction services in the Sikh communities and beyond. There will also be a wide-ranging line-up of special guests speaking from professional and personal perspectives.
Everyone is welcome. You will be sure of a warm welcome! Drop us a line for more information or see you there on the day.
Contact us if you have any questions.
Nacoa is proud to be working to help people from Punjabi and/or Sikh background alongside organisations Bac-In, Sab Ke Seva, No More Pretending, Sikh Recovery Network, and Punjabi Al-Anon.
We are seeking to better understand the needs of people in the UK where alcohol problems exist, or have existed, in the family. This is to help us improve our cultural literacy and develop a targeted outreach programme.
If you are someone who grew up in a Punjabi and/or Sikh household, we want to hear about your experiences.
The below questionnaire gives space for you to reflect on how parental alcohol problems may or may not have affected your life. Please respond to the questions in the way you feel best suits you.
All information provided will be treated with strict confidentiality, in line with the Nacoa Promise.