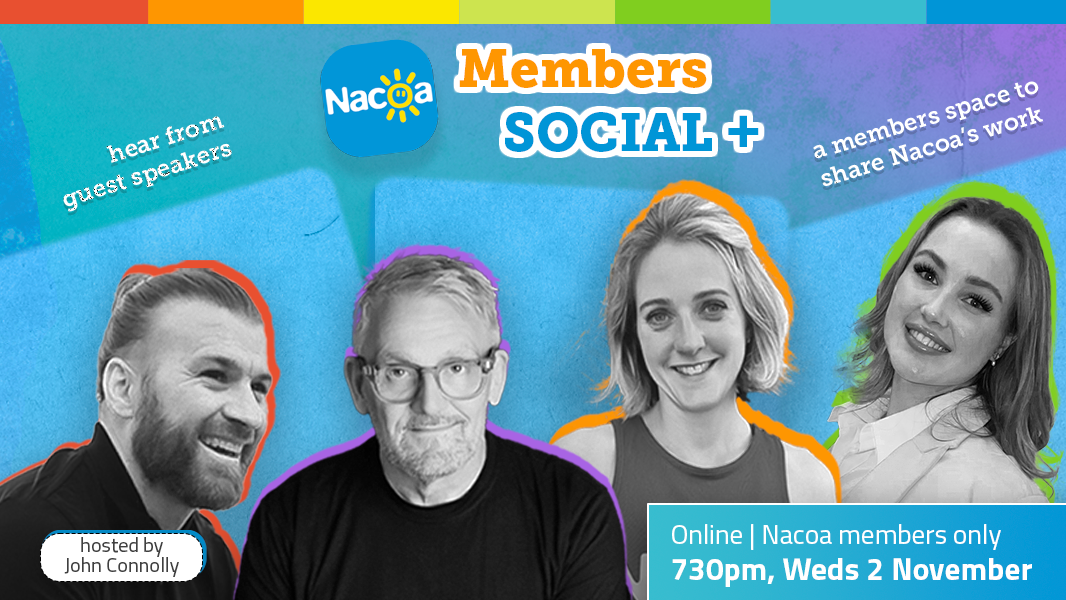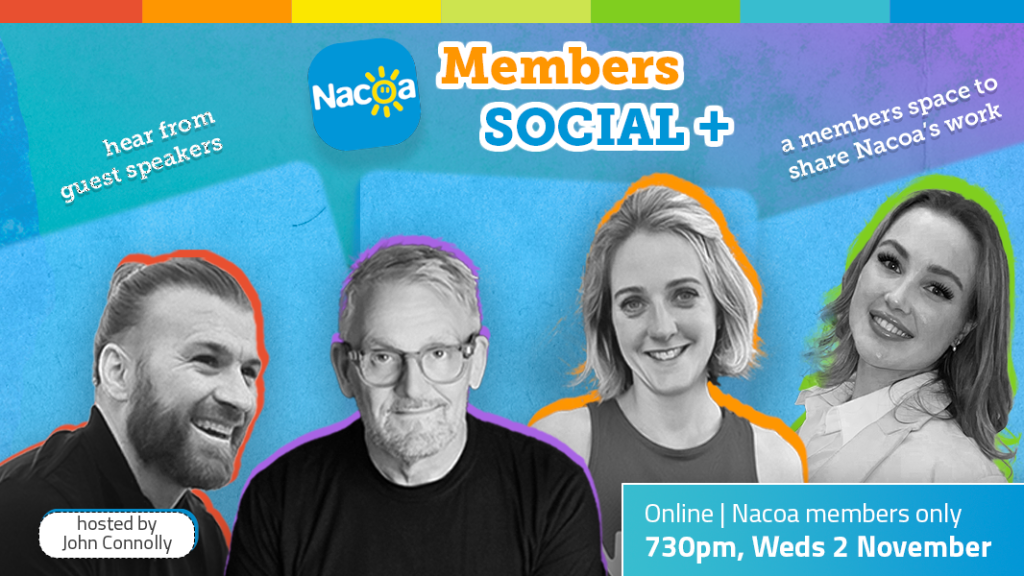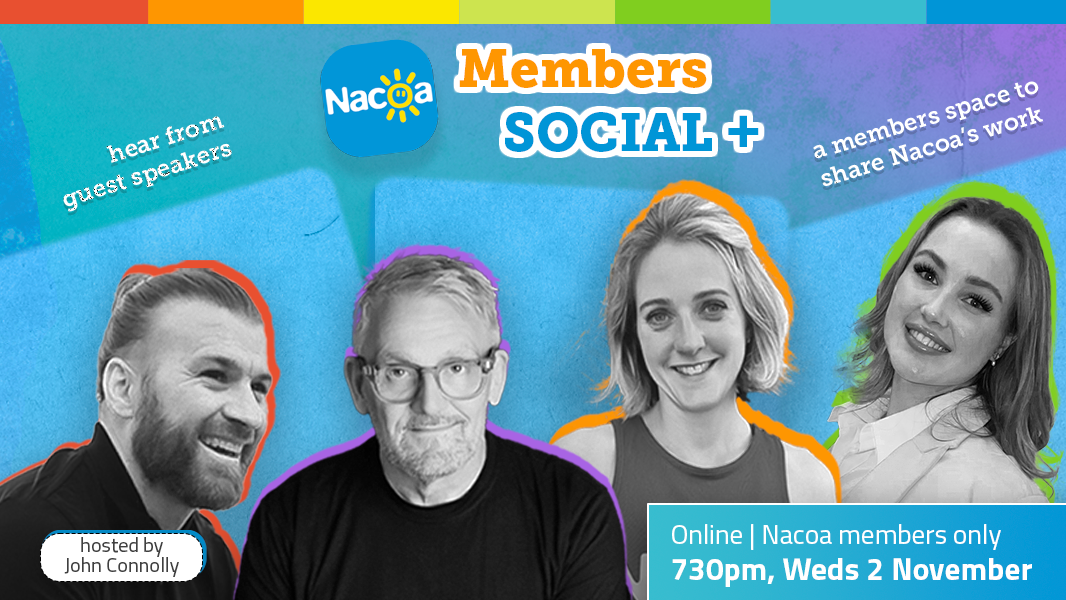 Nacoa Members Social+ | Wednesday 2 November
We are proud to announce the first Nacoa Members Social+, Wednesday 2 November 2022.
Members Social+ is a regular online event dedicated to our much valued Nacoa members. Time to hear from special speakers, and share a space to connect with Nacoa's work.
This first event will include talks from a bumper line-up of special speakers:
Josh Connolly, Nacoa ambassador and resilience coach.
David Wilson (AKA Sober Dave), grey area drinking coach who has just released his first book 'One For the Road'.
Euan Graham, newly elected Nacoa trustee
John Taylor, speaker volunteer who has recently released his memoir 'Alcohol Stole My Mum'
Hannah Tyers, volunteer who recently created a film charting experiences of fellow trainees
Amy Dickson, volunteer and fundraiser who was recently featured in Channel 4 documentary, 'Vicky Pattison: Alcohol, Dad, and Me'
As well as getting a chance to hear about what members are up to in their area, this is an opportunity for members to reflect and feed back.

Members can see and engage with the work they are supporting through their much valued membership.
How to join the event
I'm not a member yet…
Click below to put your name down for Members Social. We'll contact shortly after to arrange membership.
I'm already a member?
An email will go out in the lead up with all the details to join. Hold tight for email or RSVP to Members.
Membership perks
Provide a lifeline for children affected by a parent's drinking. Become a member of Nacoa. We couldn't be here for 30,000 helpline requests per year without the incredible support of our members.
Help them know you are not alone.
Membership costs just £25 per annum or £3 a month.
You get
– A Nacoa t-shirt
– Regular members' socials with themed talks and a chance to share and find out more
– A voice in Nacoa – you will be entitled to vote at the Annual General Meeting and to become a Trustee
– Invitations to events: including the annual David Stafford Memorial Lecture at the House of Commons and our annual Awards Evenings
– Regular newsletters and updates
– Discounts on books of relevance
– A seat and a say in our Annual General Meeting
If you are a UK tax payer and you agree, we can claim a further 25p from HMRC for every £1 donated. If you are a higher rate tax payer, you can claim tax relief in your self-assessment tax return.