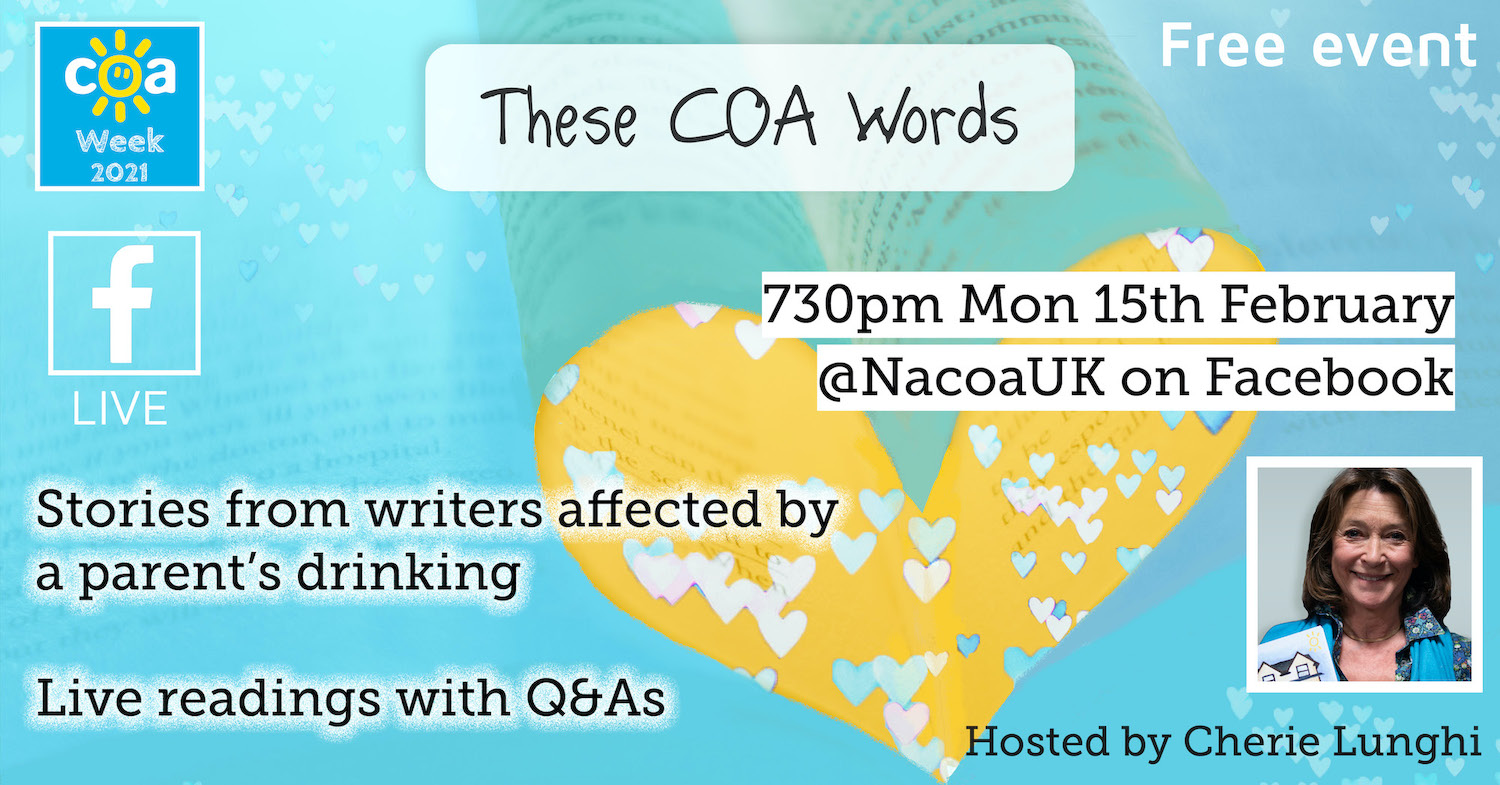 These COA Words – A #COAWeeek2021 evening of poetry and writing
730pm, Monday 15th February, Facebook Live
Nacoa is proud to present the very first 'These COA Words' event. A free and live evening of poetry and writing from people affected by their parent's drinking.
Actor and voice artist Cherie Lunghi will be joined by writers who will give readings of their work. Each reading will be followed by kind conversation and Q&As about the craft of expressing their experiences.
We will be joined by the world famous novelist, Jane Elson. Jane's novel Will You Catch Me? A masterpiece of children's COA writing. Her follow up, Lockdown Nell, is a Nacoa-inspired follow up short story that followed the story of Nell, a young girl living in Covid lockdown with an alcohol-dependent mother.
Special guests also include Jess Dawson, Nick Compton, and Victoria Glassey: writers compiled in Paper Therapy: COA Edition. We will be joined by Lizzie Fletcher: actor, model, writer, and recent guest on #LunchtimeLives. And Jamie Brett, helpline volunteer and recent star of BBC Short Cuts will share her creative writing.
You can watch and join in with 'These COA Words' by going to the @NacoaUK Facebook page at 730pm. It is recommended to view on Facebook, so you can comment and engage with the authors. But, alternatively, you can also just head direct to this page where the event will be streamed live.